Seeking win-win solutions
Sabine Gabrysch is Germany's first professor for climate change and health.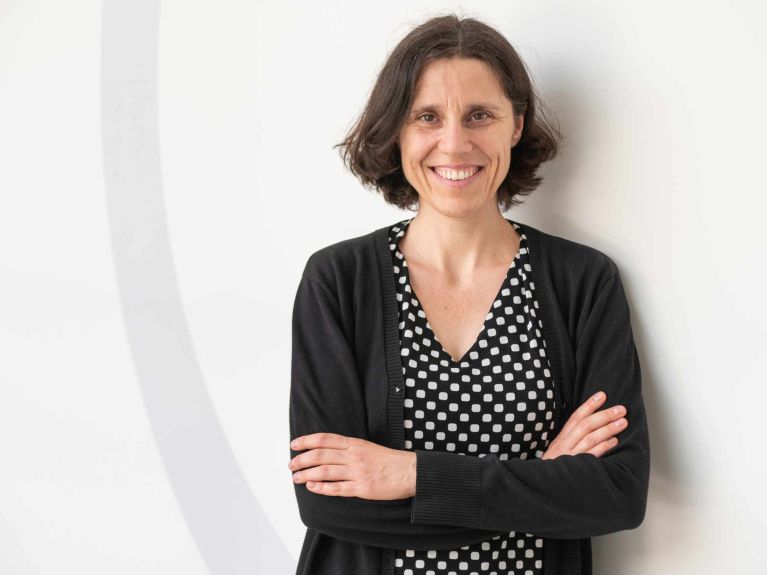 One of the key topics of the 2022 World Health Summit in Berlin is Climate Change and Planetary Health. This is also the research field of Sabine Gabrysch, who, since June 2019, has held Germany's first professorship for climate change and health at Berlin's Charité hospital. The 46-year-old doctor and epidemiologist studies the effects of climate change on human health. At the same time, she is searching for ways to overcome the associated challenges.
However, Gabrysch does not limit her research exclusively to climate change, but embeds it in the broader concept of planetary health. Other aspects of human-induced environmental change, such as the loss of biodiversity and soil degradation, are also taken into account. As the scientist emphasized when she took office, "The big goal is: healthy people on a healthy planet. Through my research, I want to help improve the health of people around the world while stabilizing the natural systems on which humanity ultimately depends."
The amount of interest in the research field shown by the public has also underlined how right Charité-Universitätsmedizin Berlin and the Potsdam Institute for Climate Impact Research were in jointly establishing the new institute. "It's amazing how much interest there is in this topic," Gabrysch told the German Medical Journal a good two years after the novel professorship was launched. "It's definitely meeting a need. For a long time, climate scientists didn't really have human health on their radar, and health scientists didn't have climate change on theirs. Yet, when it comes down to it, it's obvious that you have to look at both of them together."
As Gabrysch explained in February 2022 at an event organized by the German Federal Ministry of Education and Research, there is not only an immediate danger to people from floods, storms or heat waves; crop yields and thus the food security of the world's population are also under threat from extreme weather events. In addition to fundamental knowledge of the effects of global ecological changes on human health, the implementation of measures to combat climate change is also one of the major challenges of research, she said. The scientist is convinced that there are many win-win solutions that are both good for people's health and can counteract climate change.
You would like to receive regular information about Germany? Subscribe here: