Innovative universities
How current research projects at German universities are helping overcome the corona pandemic.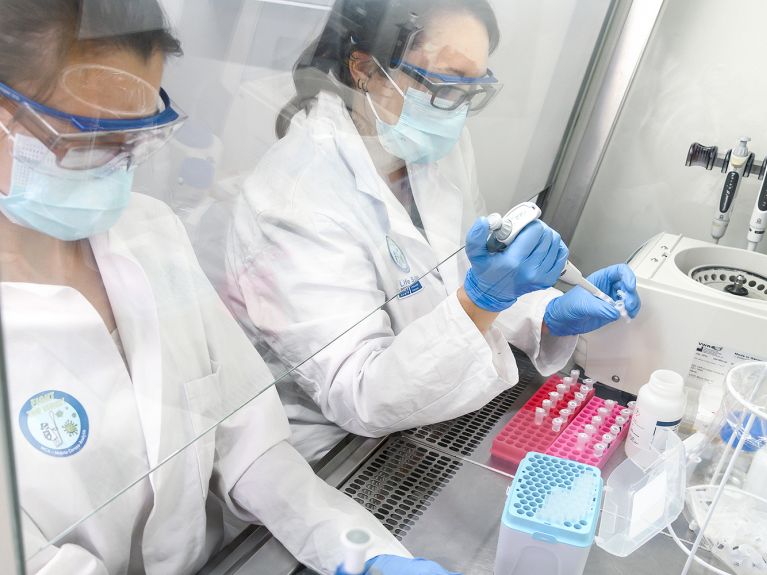 University of Konstanz: CoronaVis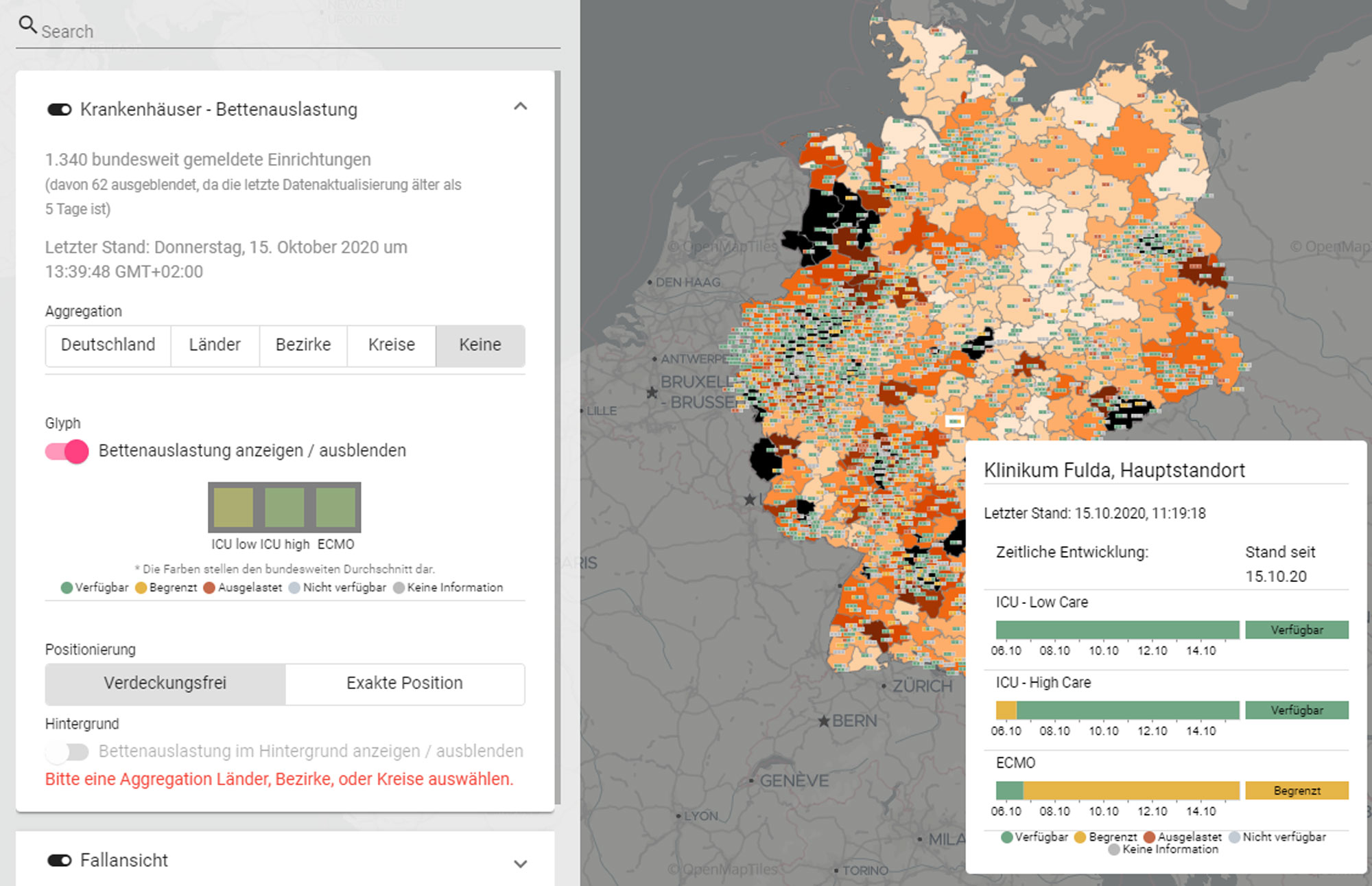 When there are local outbreaks of Covid-19, surrounding hospitals can quickly run out of intensive care beds. An overview of the situation in Germany as a whole can save lives. Which is why a research group at the University of Konstanz has teamed up with Klinikum Konstanz to develop the digital platform CoronaVis. A map of Germany shows which hospitals and regions still have free intensive care beds. That said, not all intensive care beds are the same: does the patient require straightforward intensive care, or also ventilation? CoronaVis shows which beds are available – and where for example helipads can be found. In addition, the site provides bed capacity forecasts as well as regional case numbers. The objective is to identify bottlenecks at an early stage so they can be avoided.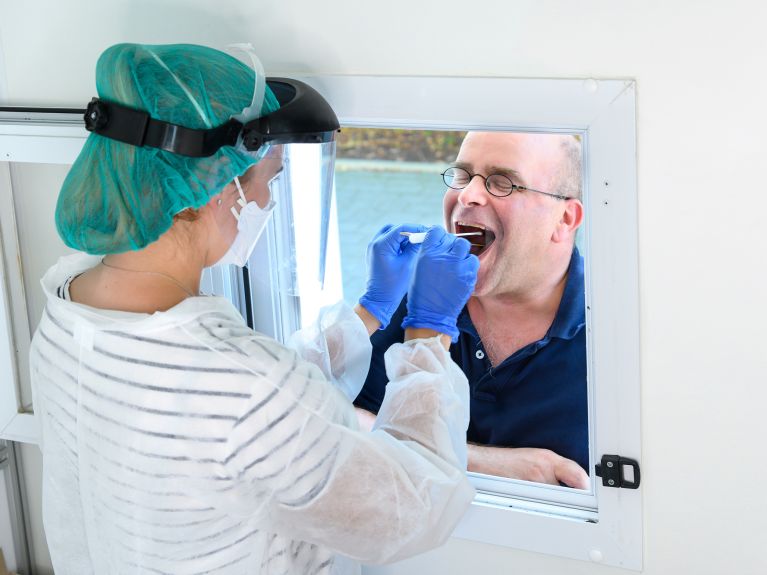 Leibniz University Hannover: mobile corona testing station
Some professions are at significantly greater risk of contracting Covid-19. A research and development consortium coordinated by Leibniz University Hannover has developed a mobile testing station at which key workers at major hospitals or companies can be tested regularly and quickly for Covid-19. The analytical equipment of the "Mobile Corona-Analytik" is housed in a container that can be set up close to the company. Test results are available within just a few hours. In the case of a positive result, the samples are sent to a lab for confirmation.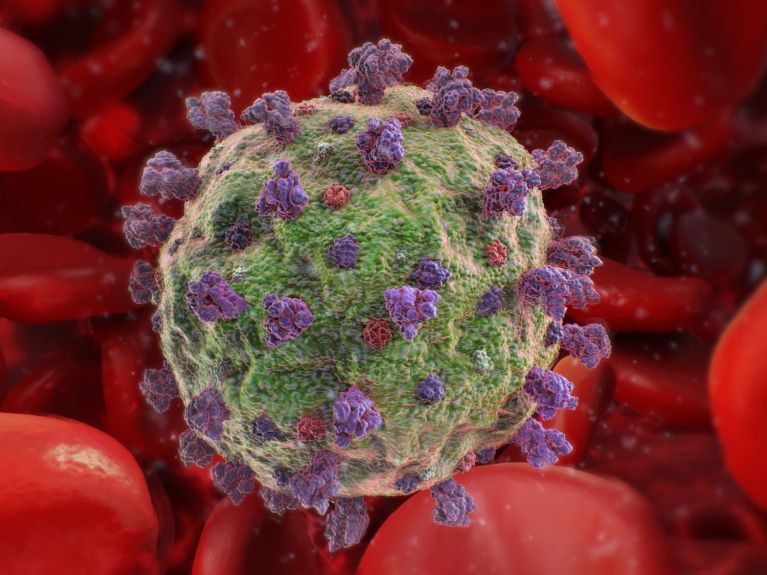 University Medical Center Mainz: polyphosphates for protection against corona
Researchers at the University Medical Center Mainz may have found a way to prevent a Covid-19 infection. They have demonstrated that inorganic polyphosphates stop coronavirus from docking onto cells in the lungs. These polyphosphates are produced by blood platelets. So if a person ingests additional polyphosphates, this may protect them from contracting Covid-19, especially those who have a shortage of platelets. As the researchers explain, the polyphosphates are non-toxic, can be synthetically produced and are easily broken down by the human body. In nanoparticle packaging they could be taken via a nasal spray. Further tests first need to be carried out, however.