Digital Health: Learning from others
Estonia, Canada and others are pioneers in digital healthcare solutions. What are their impulses for Germany?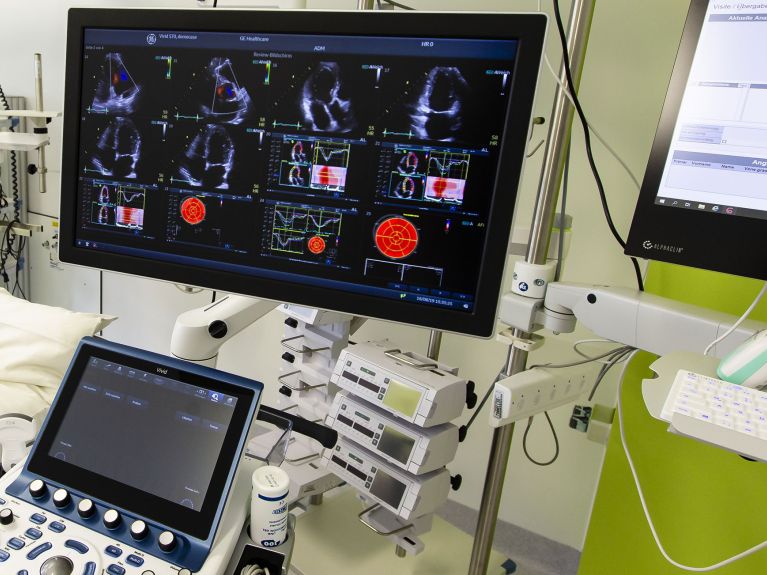 The opportunities for using digitization represent one of the greatest challenges for health systems. Although there are numerous approaches in Germany, it is worth taking a look at other countries. What can we learn from them? The 2018 study #SmartHealthSystems by the Bertelsmann Stiftung offers an overview and an index of the digitization strategies in 17 health systems around the world.
Estonia (Rank 1) – Central infrastructure
Estonia is seen as a pioneer in digital health. The system offers e-prescriptions, electronic patient records and a national health portal. The key element in Estonia's pioneering approach is ENHIS, a network for the exchange of health data which registers the whole population's complete history of illnesses. It is designed to help shorten therapies and support diagnoses.
Canada (Rank 2) – Political engagement
Canada's digital health strategy is the non-profit organization Canada Health Infoway (Infoway), which was founded in 2001 and promotes such things as electronic patient records (ePA). The Canadian Provinces and enterprises are taking part. Decisive success factors are a strong political will and a high level of engagement for digitization.
Denmark (Rank 3) – Trust in the system
Nowhere in Europe do citizens have greater trust in their health system as they do in Denmark, especially in the way their personal data are handled. The state-financed national health portal sundhed.dk is playing a decisive role. Every Danish person has a personal identification number and can use it to access their entire health records at sundhed.dk.
Israel (Rank 4) – High innovation dynamics
In 1995 Israel launched the first projects for the exchange of digital health data. E-prescriptions, telemedicine and online access to electronic health records are established within health care organizations. These operate independent of the state, and according to the study generate high innovation dynamics.
Spain (Rank 5) – Regional pioneer
Spain does not have a national institution to coordinate digital health projects. Instead, each of the Spanish regions has authorities with their own budgets. They are responsible for the expansion and coordination of digital health projects.
+++
Everything you need to know about learning German online or studying for a degree in Germany online:
https://www.deutschland.de/en/online-learning-in-germany
You would like to receive regular information about Germany? Subscribe here: