Hope of transforming our world
The UNESCO Institute for Lifelong Learning supports the idea that people should never stop learning. Director Arne Carlsen talks about the challenges and goals.
05.07.2016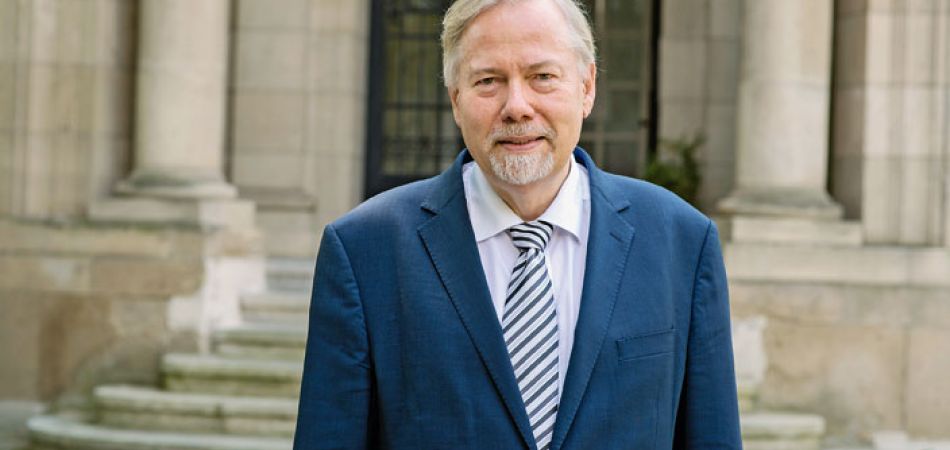 Mr Carlsen, we go to school, we train for a career and eventually we retire. Why should be learn throughout our lives?
Lifelong learning is rooted in the integration of learning and living. It covers learning activities for people of all ages, in all life contexts and through a variety of modalities which together meet a wide range of learning needs and demands. Education systems that promote lifelong learning adopt a holistic and sector wide approach involving education, work, community and health in order to ensure the provision of learning opportunities for all individuals. Therefore, learning to learn will enable individuals to be more in charge of their personal learning journey.
What role does the UNESCO ­Institute for Lifelong Learning (UIL) play in this?
The UNESCO Institute for Lifelong Learning (UIL) is the only unit in the United Nations family that holds a global mandate for lifelong learning with a focus on adult and continuing education, liter­acy and non formal basic education. It concentrates, in particular, on marginalised and vulnerable groups. The Institute has oriented its activities towards strengthening UNESCO member states' capacities to improve the quality of their lifelong learning policies and strategies and to implement the Sustainable Development Goals of the United Nations.
Don't many people – for example, in Germany – respond rather reluctantly to the idea of lifelong learning because they are glad to have put their school years behind them?
Well, I am delighted to note that people in Germany in general are very passionate about being involved in lifelong learning activities and events. The Volkshoch­schule (VHS), an institution of adult education run by local authorities, is an outstanding case in exemplifying a multidisciplinary lifelong learning approach. The participants of VHS courses obtain not only social, societal, political and career related qualifications, but also enjoy the opportunity to enhance their capacities to deal with the challenges of daily life. Lifelong learning is crucial in helping people cope with changes and transitions in a fast moving world.
Not all the inhabitants of Europe are motivated to continuously improve their education. What are some social groups so difficult to reach?
Germany has made advances in education in general. The latest data, however, shows that participation rates for continuing education in Ger­many (7.9%) are below the European average. Denmark, Sweden and Finland stand out from the other EU member states as they reported one quarter to one third of their respective populations participating in lifelong learning during a specific period. France, the Netherlands and the United Kingdom were the only other member states where participation rates exceeded 15%. By contrast, Romania, Bulgaria, Croatia, Slovakia and Greece reported lifelong learning participation rates of 3.0% or less. People with low qualifications are the most difficult to reach for continuing education efforts. This is due to the so called Matthew Effect: those who are already well educated will engage more in continuing education. It is therefore important to improve easy access to learning.
Why is when an education biography begins so important today?
Modern research informs us of the importance of learning at an early age. It is well known that learning takes place from the "cradle to the grave" and that formal education at school is one important place for learning, but not the only one. Learning should not be restricted to schools: it can take place in flexible forms in workplaces, in the family, in civil society organisations and voluntary work. Lifelong learning contributes to inclusive and sustainable economic growth and peace and to sustainable social and cultural development for society. The school system in Germany and many other countries promotes the following four pillars of learning: learning to be a person, learning to learn, learning to act and work and learning to live with other people. I am convinced that lifelong learning should cut across all sectors of society to enable and enhance holistic, sustainable development. This will enable humanity to forge ahead with hope and help join hands to transform our world and create a sustainable future.
The world is changing. Migration is creating new education biographies. How is UIL responding to this?
In recent years, UIL has been prioritising Africa and gender equality and pursuing a comprehensive youth strategy. The Institute has responded to increasing demand for crossborder recognition of non formal and informal learning by establishing the Global Observatory of Recognition, Validation and Accreditation (RVA). It collects and disseminates information about best practices at different stages of the development of RVA systems. The Observatory is working for the integration of non formal and informal learning in National Qualifications Frameworks (NQF) so that learning outside of school can be recognised by education institutions and employers at the same level as formal learning. This is particularly pertinent in the case of current migration trends in Europe. ▪