The linguistic marvel Emil Krebs
Emil Krebs was a linguistic genius: the German Foreign Office staffer was proficient in 68 languages. On the 150th anniversary of his birth, a new book pays tribute to this exceptionally gifted man.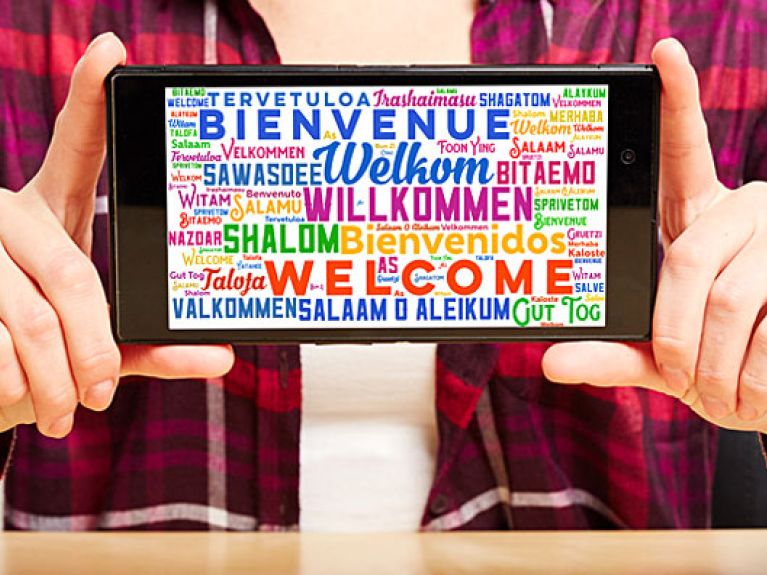 Germany. Once he gave his wife a volume of Persian poetry, which he recited to her in Latin – although she could understand neither the one nor the other language. He nevertheless was easy to understand: it was his way of showing love by bringing together what was near and dear to him – his wife Amende and languages. Emil Krebs is said to have mastered 68 languages by the time of his death and have studied a total of 111 languages and dialects, reports his grandnephew Eckhard Hoffmann. 15 November 2017 will be the 150th anniversary of the birth of this linguistic genius. The native Silesian, who always walked about with a book in his hand, softly muttering to himself while learning a new language, was not just a miracle of memory. This "courier of the mind" (Peter Hahn) also merits his own chapter in the history of German diplomacy. For he always endeavoured to understand not only the languages of foreign peoples, but also their characters on the basis of their historical past, according to Hoffmann, who has been researching his ancestor for years and published an exciting monograph on his life in April 2017 (Emil Krebs – Ein Sprachgenie im Dienste der Diplomatie (i.e. Emil Krebs – A Linguistic Genius in the Service of Diplomacy) [Harrassowitz]).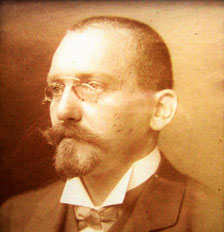 Twelve languages by the time of his A-levels
Preserving in translation the essence of a culture revealed in the original language, and thus making translation an indispensable instrument of international understanding, was the driving force behind Emil Krebs's professional career. This career was all the more remarkable because it began in very modest circumstances. Born in 1867 in Lower Silesia as the first of ten children of a master carpenter, Krebs later attended the inter-year village school. At the age of nine, a German-French dictionary came into his hands. He learned the vocabulary and proudly displayed his knowledge to the teacher, without, however, knowing the proper pronunciation. His gift for language was nevertheless immediately recognized. By the time of his A-levels, Krebs had mastered twelve languages, eight of which he had taught himself. At the University of Berlin, in addition to studying law, he completed his studies in oriental languages and cultures at the Oriental Seminar in order to realize his dream of getting to know China. In 1893 the German Foreign Office finally sent him as an interpreter to the Middle Kingdom.
Complete mastery of the languages
There Krebs lived for almost a quarter of a century, accompanying important political missions, receiving a promotion to the rank of legation councillor, and establishing the closest diplomatic contacts for his country, including with the dowager empress, who valued him as a conversation partner. He was even consulted by the Chinese authorities in "questions of grammar", remembers Werner Otto von Hentig, attaché in Beijing after 1911, in his 1962 memoirs. Krebs, he writes, was not only proficient in languages, but also spoke them perfectly: "it seemed to me that the single Italian in Beijing always asked me to invite Dottore Krebs to his salon for a free haircut so that he could relish his Tuscan". When Krebs had to leave China upon his country's entry into the First World War, he carried on working for the Foreign Office in Berlin. It was soon said that "he has replaced for us thirty external staff members". He was to continue to translate official texts from more than forty languages for the Language Service of the Ministry until his death. And he kept on learning new languages. In order to manage his enormous workload, he sometimes laboured until three o'clock in the morning. Krebs died on 31 March 1930 0f a stroke. In the midst of a translation.
On the occasion of the 150th anniversary of his birth, the city of Świdnica in Poland (formerly Schweidnitz), where Krebs went to school, will also honour the language genius. The celebrations will include a symposium on the current state of Emil Krebs research and an exhibition of Melinda Kovacs-Mosbacher's pictorial history of Kreb's youth and the first stages of his career in the diplomatic service.
More about Emil Krebs (in German)
Links about Emil Krebs in various languages