Fast route to a university course
My GUIDE is a new Internet portal that helps international students find the university course in Germany that exactly matches their interests.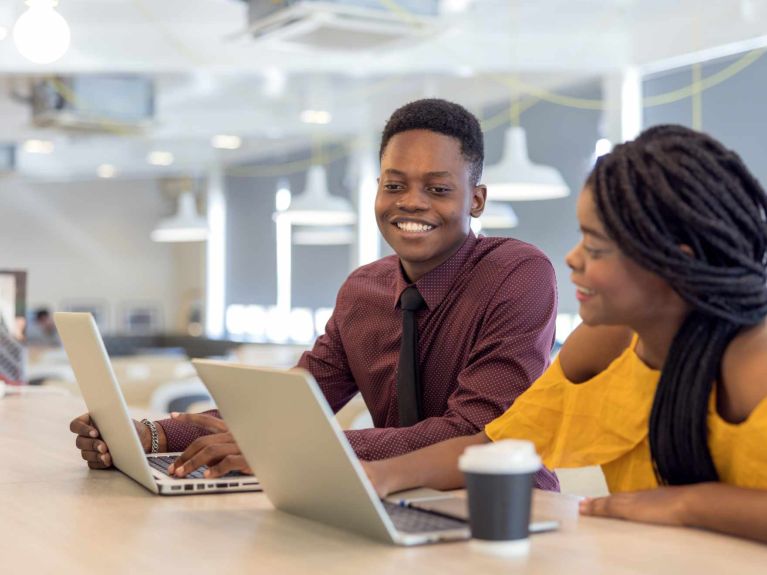 The range of university courses in Germany is extraordinarily large and varied. So how can international students find out which university and which course is the right one for them? They can obtain advice at My GUIDE, a new, free website run by the German Academic Exchange Service (DAAD).
What is My GUIDE?
My GUIDE enables international students to find out which degree courses at German universities are appropriate for them. Working on the basis of the interested party's personal profile, My GUIDE compares over 20,000 university courses to produce a targeted selection; this is also possible for postgraduate courses. The user's qualifications are compared with the respective admission requirements for different programmes. If one course stands out, the relevant university can be contacted directly from My GUIDE.
How does My GUIDE work?
Three introductory questions about subject interests, intended degree and preferred language enable an initial selection. After entering their own qualifications, users can ascertain which university courses they are eligible to apply for. Additional filter options make it possible to narrow the search down even further. Registering for a personal account means you can interrupt a search at any time and continue with it again later. My GUIDE also includes a form that makes it possible to submit a personal enquiry to a selected university. This enables interested parties to clarify questions and initiate a concrete application directly with the university.
What does My GUIDE offer?
All details about study programmes have been authorised by the universities and are regularly updated by them. My GUIDE is provided by the DAAD, the world's largest funding organisation for the international exchange of students and researchers. Its competence in this field and its global network of regional offices and information centres also enables the DAAD to advise prospective students directly in their home countries and utilise My GUIDE's digital strengths. This makes it possible to swiftly and comprehensively determine the appropriate degree course and clarify further questions, for example about necessary forms and visas or funding options and scholarships.
You would like to receive regular information about Germany? Subscribe here: