German schools abroad – an interview
German schools abroad operate successfully on all continents. The World Association of German Schools Abroad represents independent, non-profit school boards. An interview with its chairman, Detlef Ernst.
18.07.2014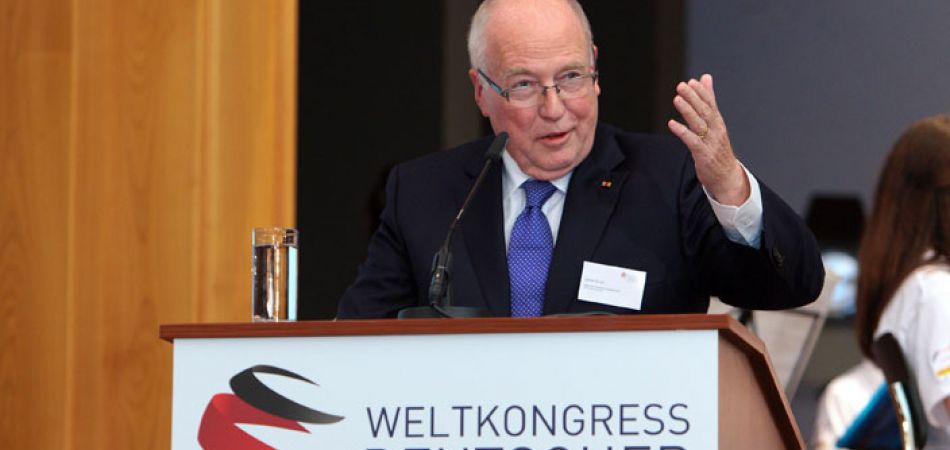 Mr Ernst, why are German schools abroad considered outstanding examples of public-private partnership?
They have a long tradition; since 1880, German schools abroad have been privately supported and publicly funded. This close cooperation of independent school boards and federal and state governments ensures a consistent high quality. Thanks to their non-profit, non-commercial structure, German schools abroad stand for the idea of educational elites rather than money elites. German schools abroad are often half as expensive as other international schools. At the same time, they've responded to the challenges of our time: mobility, migration and integration. Schools in Germany could learn from their example.
Who is behind the governing boards?
They are usually non-profit school associations, founded by parents. The fathers and mothers who are engaged there on a voluntary basis are often CEOs of subsidiaries of large corporations or self-employed entrepreneurs, people with plenty of know-how. The independent school boards generate revenues of about 70 per cent of the school budgets, which come annually to about 420 million through membership and school fees. In addition, there are the contributions of the federal states, which are responsible for monitoring the quality of teaching and the awarding of school-leaving qualifications. Plus the support of the federal government. The Foreign Office is responsible for financial and personal support.
Do companies serve on governing boards?
There's now a place in Hungary where Audi directly sponsors about 25 per cent of the school costs. In this form, such an arrangement is up to now unique. Audi has built a new plant there and needs the school services.
What role will German schools abroad play in future?
An ever greater one. Ever since Willy Brandt, cultural and education policy has been established as the third pillar of German foreign policy. German schools abroad are cultural and linguistic ambassadors, and convey an idea of what Germany stands for: democracy, freedom of opinion, civic voluntary engagement, equality of opportunity and orientation to achievement. They stimulate the interest of young people abroad in Germany and foster bonds that often last a lifetime. This may be seen in the strong alumni movement. The schools create the conditions that make us interesting to people throughout the world and will also enable us to cope with future challenges such as the shortage of skilled professionals. The German welcoming culture begins in German schools abroad.