Jointly strengthening the next generation
What can be done to combat the shortage of skilled labour? The coordinator of the Israel Programme gives insights into the exchange between the two countries.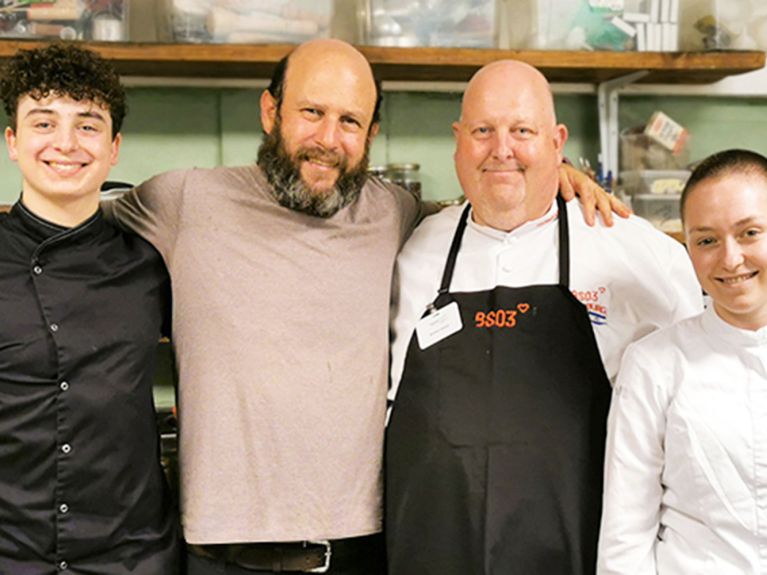 The skilled labour shortage, especially in IT and industry, is a problem in Israel and Germany. The German-Israeli Programme for Cooperation in Vocational Education and Training facilitates exchange between apprentices and trainees in both countries. Since 2020, the programme has been run by the German Office for International Cooperation in Vocational Education and Training, GOVET, on behalf of Germany's Federal Ministry of Education and Research (BMBF). In  our interview, the programme's coordinator, Dr Hannelore Kress, gives insights into the collaboration.
As part of the programme, you engage in exchange with Israel on the subject of the skilled labour shortage. What do Israel and Germany have in common in this area?
We both face a serious imbalance: there is a shortage of skilled labour in both countries, yet there are no enough young adults who can or want to take these jobs. One issue we intend to tackle jointly with Israel is the extent to which we should target Generation Z – those young people who have grown up using smartphones. We are also giving thought to the subsequent Generation Alpha, which is even harder to target because they were raised in a virtual world. However, I believe that we are on track to bring them into the world of skilled occupations.
Which conclusions do you draw from your exchange with Israel?
We can see how damaging to the economy the shortage of skilled labour is, especially in Germany. Small and medium-sized enterprises in particular need to be encouraged again to provide training of the best possible quality. According to a report by the German Trade Union Youth (DGB-Jugend), there is considerable dissatisfaction in this respect, but that is something that can be worked on. We can also see in the DGB report that those young people surveyed do not have the feeling that they are well oriented or that the companies really take them along with them.
In Israel, women are required to do two and men three years of military service once they have left school. Those are years that leave a strong impression on young people after their school education. This link or orientation period between school and work is also missing in Germany. Many youngsters do a gap year or are simply "tired of learning". But why not then do an apprenticeship immediately so as to have time to mature and be able later to make better decisions? For example about whether to embark on a course of university study or not – far too many people still drop out of university in Germany in any case.
What can Germany learn in this respect from Israel?
More young women in Israel opt for technical subjects in the academic domain, whereas the numbers in Germany are still lower. When it comes to professional orientation, we need to target children from school year five and before puberty. Girls should be encouraged more to go into IT or engineering. The Manufacturers Association of Israel (MAI) is in the process of developing further ideas about how to foster skilled workers at an early age, for example by getting companies to partner schools long-term. I look forward to our exchange and to seeing what we can learn from each other despite our different systems.
Which projects are you implementing as part of the exchange?
Last year for instance we organised a cookery competition in which apprentice cooks from Berlin and Haifa took part. In workshops, celebrity chefs from Israel talked about innovations in cooking. One of the topics addressed was 3D-printed meat, as food tech is a very strong sector in Israel. On the German side, the issue of carbon emissions in the kitchen was raised, and how they can be avoided. The winning team came to Berlin this year and cooked together with the German group and celebrity chef Julia Komp, while our winning team travelled Haifa and cooked in 5-star hotels. We are just arranging something similar with apprentices in the building trades. It is about sharing ideas and experiences despite our systems being different, and about learning from each other against the backdrop of our common history. And that is precisely what we want the young people to take with them from this.
Links to information and materials relating to the other activities of the programme can be found on our portal www.israel-programm.de.