Studying big business
World trade is an enormous business, in which Germany plays a special role. These five university programmes provide deeper insight into the sector.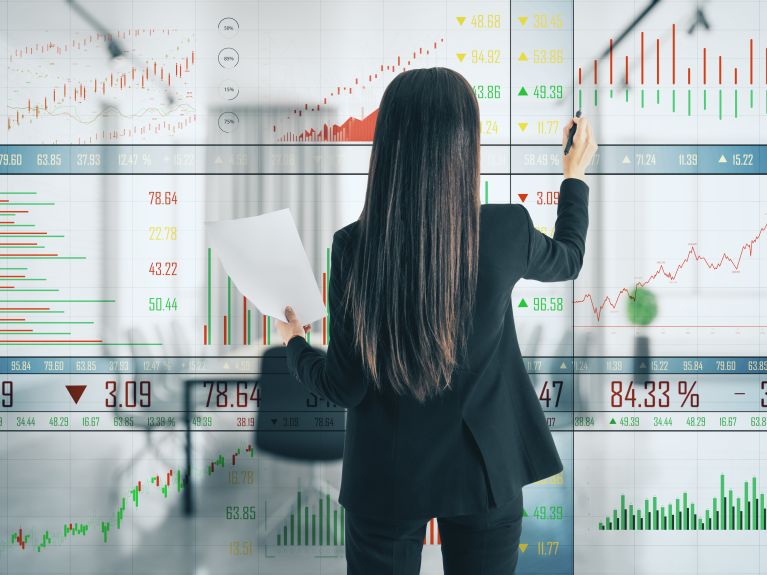 1. Foreign trade strategies
How do you develop tailor-made foreign trade strategies and implement them in business processes? The Bachelor degree programme in global trade management at Hochschule Worms covers the fundamentals of international business administration with a special focus on customs and foreign trade. The options module focuses on merchandise management and offers teaching units on import management, export control and foreign trade compliance. Many students will be interested in the option to integrate a practical semester abroad in their course.
2. Studying international trade in 5-week blocks
Staff at the north German site of SRH Berlin University of Applied Sciences in Hamburg prepare students for a career in international trade. International Business and Leadership – Focus on Trade Management is an English-language Master programme that provides the necessary know-how step by step. Learning is arranged in thematic blocks covering subjects such as global legal issues, trade processes and interrelationships and strategic logistics management.
3. Shaping trade relations
Many different factors affect global trade. This complex interrelationship is the focus of the Master degree programme in international business and governance at the University of Bayreuth. Partially held in English, the course teaches internationally oriented subject knowledge and methodology. It enables students to analyse and critically scrutinise the activities of economic, political and societal actors. Specialist subject options in governance & public management and economic modelling & empirical analysis as well as strong engagement with related disciplines qualify graduates for important jobs.
4. No trade without logistics
Global supply chains are crucially important for global trade. Ruhr West University of Applied Sciences' Bachelor programme in international trade management and logistics combines the study of current topics in the trade and logistics sectors with an in-depth training in business administration. Intensive practical training takes place on the campus in Mülheim an der Ruhr.
5. Learning from the best
Experts from all over the world teach students in the Advanced Studies Program at the Kiel Institute for the World Economy. This compact study programme provides in-depth further training for Master graduates, doctoral students and employees of international organisations in one- to two-week intensive courses. The curriculum includes not only international economic analysis and empirical research methods, but also the evaluation of economic policy. Participants work with researchers from the Kiel-based institute and become part of a global research network.
You would like to receive regular information about Germany? Subscribe here: