Transport hub Germany
Germany is known worldwide as an outstanding logistics hub. Do you know what links Hamburg, Duisburg and Frankfurt am Main?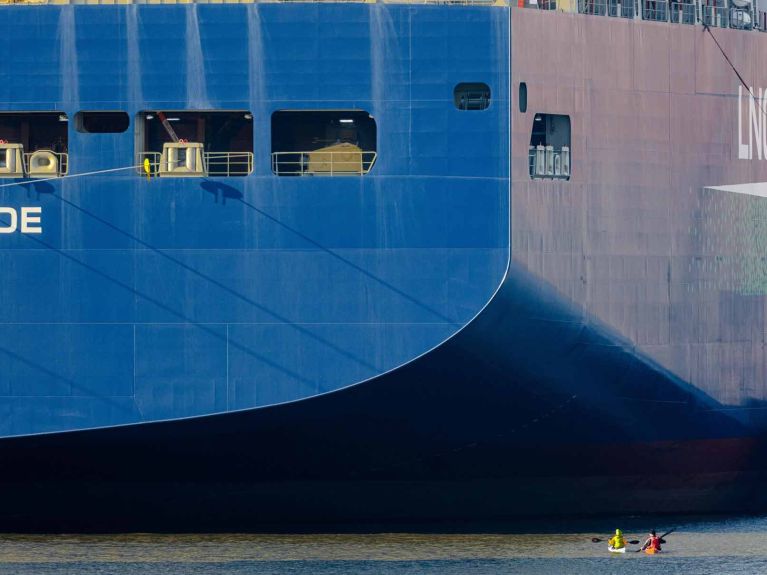 Germany's almost 13,000 kilometres of autobahn, roughly 38,000 kilometres of highways, 38,400 kilometres of rail and 7,300 kilometres of inland waterways form one of the densest transport networks in Europe. The most important hubs are:
Port of Hamburg: number 1 container transshipment centre
The Port of Hamburg is Germany's gateway to the world. Although it recently experienced decreases in container transshipment as a result of the corona pandemic, the situation turned around in March 2021 with a 9.4% increase. The port has even been able to achieve 16% growth in container transshipment with China, which is by far Hamburg's largest trading partner. Business with the USA, Hamburg's second largest partner, also returned to growth with 147,000 twenty-foot equivalent units (TEUs). Rail transport has also benefited from this. The Port of Hamburg rail system carries over 200 freight trains a day with over 5,500 trucks; the port's own rail network has some 300 kilometres of track. On 24 March a new one-day record was achieved with container movements of 10,798 TEUs.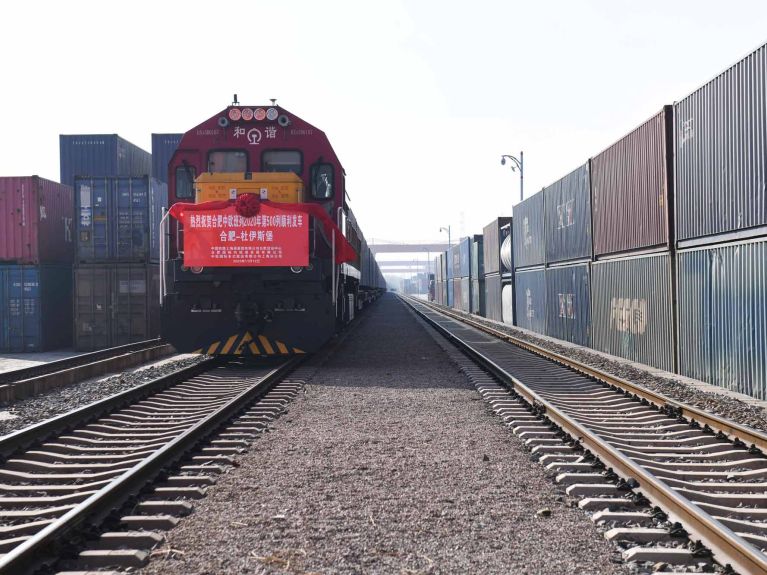 Port of Duisburg: direct link with China
The Port of Duisburg at the confluence of the Rhine and the Ruhr is considered Europe's largest inland port. It was also able to record growth in container handling during the first quarter of 2021. The special feature of the Port of Duisburg is its direct rail connection with Shenzhen in China – 11,000 kilometres through Poland, Belarus, Russia and Kazakhstan. The trip takes 13 days – faster than any ship, cheaper than any aircraft. The containers are transshipped in Duisburg for onward transport all over Europe by ship or train. This business is growing: while 25 to 40 trains a week travelled between Duisburg and China in 2019, the total rose to up to 60 trains a week in the second quarter of 2020. That represents an increase of roughly 70%.
Frankfurt Airport: air cargo hub with major project
Operated by the Fraport company, Frankfurt Airport is Europe's largest airport for air freight. Before the pandemic 2.3 million tonnes of cargo were transshipped here annually. However, the coronavirus pandemic has fundamentally changed this business. Now protective equipment and vaccines make up the largest share of goods. Frankfurt Cargo Services, a Fraport subsidiary, gained certification for Worldwide Flight Services' Project Coldstream, which aims to transport up to 16 billion vaccine doses all over the world. According to the International Air Transport Association (IATA), this represents the largest ever air shipment of a single article. It will require the capacities of the equivalent of 8,000 Boeing 747 jumbo jets.
You would like to receive regular information about Germany? Subscribe here: