Large Maya exhibition in Berlin
One of the world's oldest cultures is the focus of the exhibition on "The Maya – Language of Beauty" at the Martin Gropius Building, Berlin. A short interview with Gereon Sievernich, director of the exhibition centre.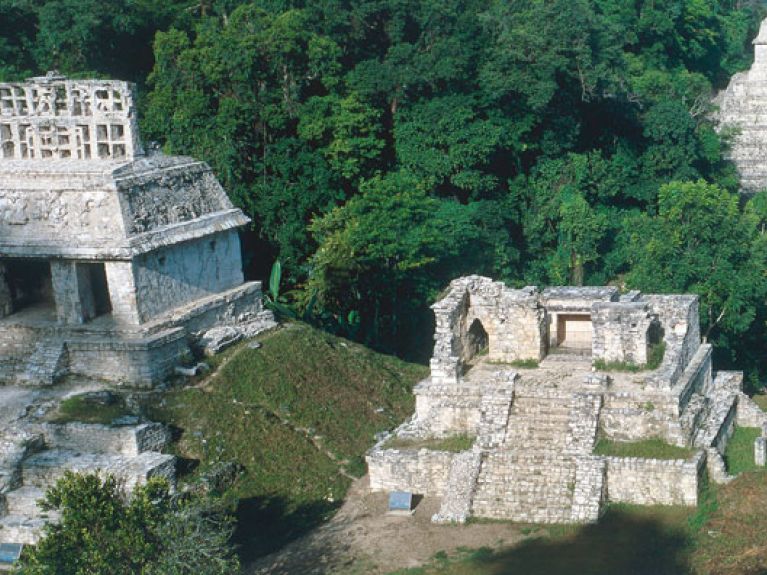 The Maya culture arose roughly 2,500 ago. Does it still exist today?
It is very much alive. Among other things, over eight million people speak one of the roughly 30 different Mayan languages. At some universities you can even study in a Mayan language.
The exhibition at the Martin Gropius Building concentrates on ancient Maya civilisation and above all on the subject of the human body – why?
The question we ask is: what kinds of sculpture, representations of beauty, were created during that period? In the 16th century, when the Spanish arrived on the Yucatán Peninsula, where the Maya civilisation was based, they found enormous cities. Today, in the Mexican part of the Maya region, you can visit 16 or 17 large ancient temple installations, and there are roughly 2,000 excavation sites. The National Institute of Anthropology and History (INAH), a Mexican government bureau, has compiled an exhibition from the plethora of finds, some of which are very new. The exhibits include not only representations of human bodies, but also animal figures. Animals play an important role as deities or mystical elements.
Is it the mystical, the enigmatic, that fascinates people about the Maya culture?
That could be the case. For example, the glyphs of the Mayan script have still not been completely deciphered, and research continues in that area. Many stories revolve around the Maya calendar and it close relationship with the sun cult and architecture. For example, the appearance of the sun on specific days in a door-like opening had to be precisely calculated. It is amazing how precise the Mayans could be there.
The exhibition opens during Mexico Year in Germany; at the same time there is a Germany Year in Mexico. What connects the two countries in cultural and artistic terms?
Quite a lot. Among other things, many German artists fled to Mexico to escape the National Socialists: for example, the author Anna Seghers, the sculptor and architect Mathias Goeritz and the art critic Paul Westheim, who incidentally wrote a fantastic book about ancient Mexico. However, Alexander von Humboldt already created links between Germany and Mexico, which still have an impact today. Incidentally, Humboldt mentions the Maya civilisation in his travel diaries – but he never made it to the Yucatán Peninsula.
Exhibition on "The Maya – Language of Beauty" from 12 April to 7 August 2016 at the Martin Gropius Building, Berlin