Learn German with us!
We'll help you learn German. Tweet  us what you find particularly difficult, and we'll give you individual tips.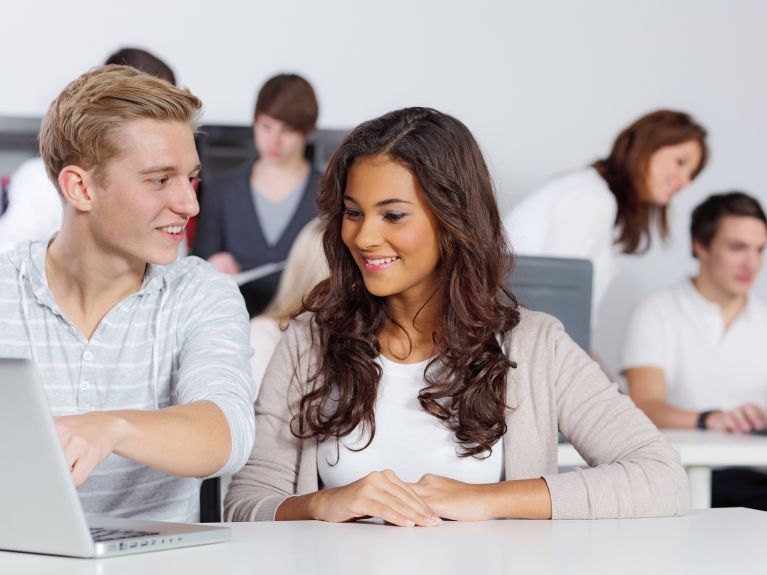 What are the stumbling blocks when you are learning German? Abdullah doesn't have to think long about it: "The separable verbs like aufmachen (opening), zumachen (closing), ausmachen (switch off). And that their prefixes turn up somewhere in the back of the sentence. For example, 'Das Geschäft macht erst heute Nachmittag um drei Uhr wieder auf' (The shop won't open again until three this afternoon)." A small consolation for the Afghan student and everyone else who is learning German: this pitfall of the German language already plagued the famous American writer Mark Twain.
Der, die or das? (The, the or the?)
For the Russian student Lisa, on the other hand, the biggest challenges are the German articles, because there are no articles in her native language. Only one thing helps: "Learn all the nouns together with the articles", advises the 20-year-old on her Youtube channel LisInternational. Some things still remain an eternal puzzle: "The fact that 'das Mädchen' (the girl) is neuter kills Russian students".
And now we ask you!
We now would like to know what is most complicated for you. Is it the articles? Is it the compound words? Is it the pronunciation? Tweet us! We'll then ask experts for tips, tricks and learning methods that will help you. Stay tuned!
You would like to receive regular information about Germany? Subscribe here: