#UpdateGermany collects ideas
A hackathon sponsored by the government is looking for innovations for society. It's modelled on the success of #WirVsVirus.
16.03.2021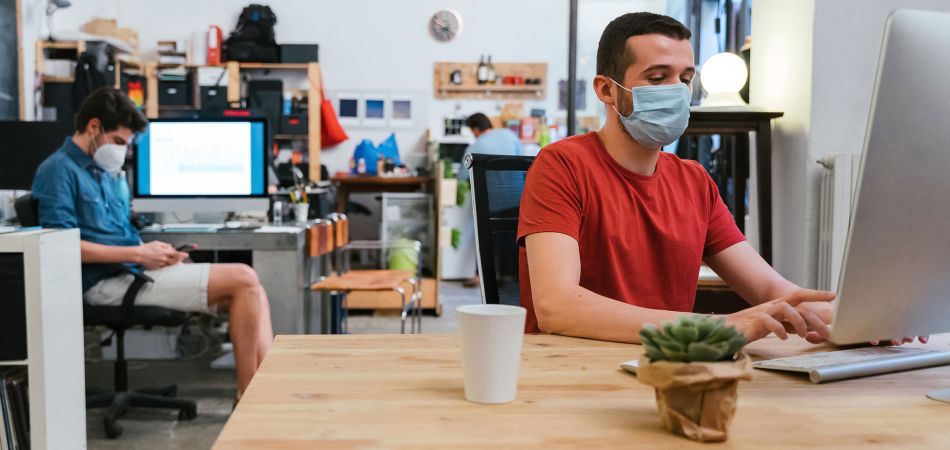 New ideas for the challenges of our time will be sought – and discussed – from 19th to 21st March at the #UpdateDeutschland Hackathon. Sponsored by the Federal Chancellery, innovative concepts for civil society and public administration are to be developed in this Future Laboratory.
Who can take part?
All citizens, startups and associations can work here together with partners from all federal levels from the fields of business, science and civil society to find solutions to Germany's most pressing challenges. The most promising solutions will subsequently take part in a six-month implementation programme supported by the German Federal Government.
Why a hackathon?
It was inspired by the huge success of the #WirVsVirus hackathon in March 2020. At that time, sponsored by the Federal Government, some 28,000 people came up with over 1,500 solutions to the challenges of the coronavirus crisis within 48 hours. Seven #WirVsVirus projects are introduced here.
What are the topics?
Any idea with a societal impact is welcome. It might be a way of finding a better work-life balance, combatting domestic violence, sustainable consumption issues or digital teacher training.
What happens at #UpdateDeutschland?
In the 48-hour sprint, 'idea generators' will then meet partners with good implementation skills from all federal levels and the business community, and further develop their projects on the digital platform. The organizers call this a matchathon. Small and large teams will be put together to test their ideas.
What happens after the hackathon?
The most promising solutions will participate in a six-month implementation programme. They'll receive financial support from the Federal Government, state governments, local authorities, associations and foundations.