Young and innovative
The "AGYLE" initiative networks young German and African leaders. We present some young people who are coming up with new ideas.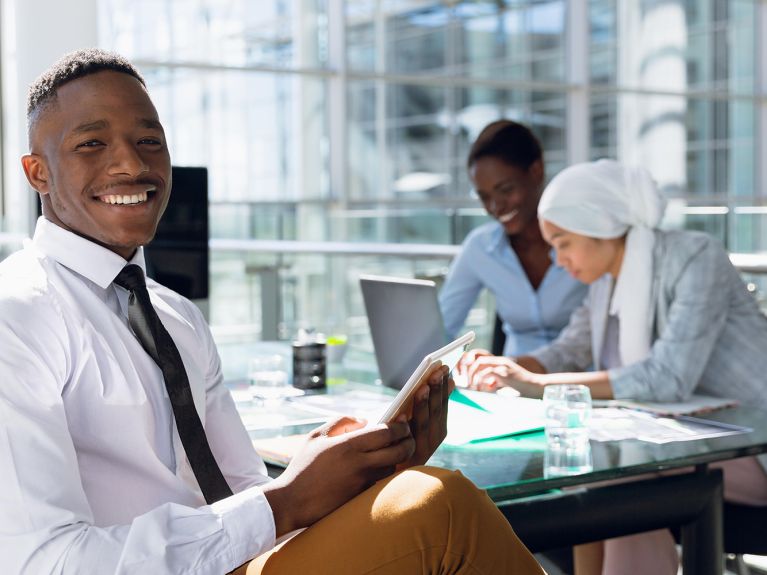 Digital communication, cryptocurrencies and mobile payment services – many young people in Africa are very familiar with innovative products. Young leaders from Germany can learn a lot from their expansive knowledge and exciting ideas. "AGYLE – African German Young Leaders in Business" is a programme that networks young German and African leaders from business, politics and the media, enabling them to jointly develop innovative solutions and business models. This is intended to bring about innovative ideas and projects and make lasting economic cooperation possible – entirely in the spirit of the "Marshall Plan with Africa".
AGYLE was launched by the Agency for Business & Economic Development (AWE) and Germany – Land of Ideas on behalf of the Federal Ministry for Economic Cooperation and Development (BMZ) with a view to intensifying African-German business relations.
The initiative began in the summer of 2021 – initially with 40 business leaders from Germany, Ghana, Ethiopia and Rwanda. All the participants then came together at a digital network meeting that took place from 28 October to 4 November 2021 – they networked and engaged in intercultural exchange, worked on joint business models and took part in discussions and coaching sessions. Let us introduce you to three of the young talents: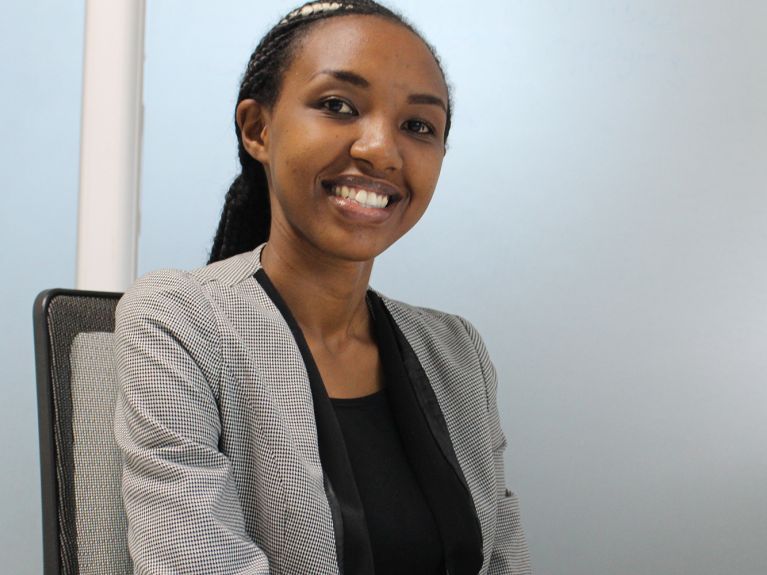 Jacqueline Mukarukundo is committed to the professional recycling of electronic scrap. In 2018 she co-founded Wastezon, a start-up that links consumers to the region's leading recycling firms. The company is based in Kigali, the capital of Rwanda and Mukarukundo's home city. "My goal is to take Wastezon to other countries, too", she says. She was able to forge some initial international contacts at the AGYLE network meeting. "We had the chance to network and were also given mentors to support us with business development."
For the 24-year-old, exchange with Germany is particularly valuable. She is now planning to learn German. Her objective is to create added value that will benefit society in both Germany and Africa.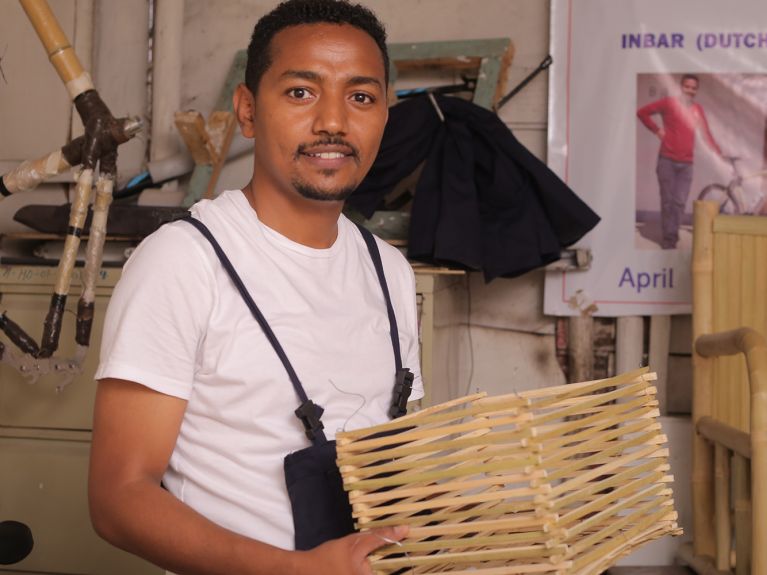 "Our world is incredibly diverse, so as an innovator and designer I want to design products and devices that reflect this diversity." This is the vision of Abel Hailegiorgis, an Ethiopian who since 2019 has been promoting sustainable mobility with his start-up Bamboo Labs, which makes bicycles and wheelchairs out of bamboo. Ethiopia has Africa's biggest supply of bamboo, a wood that is robust and grows extremely quickly.
One of the places where the 31-year-old engineer learnt about building bicycles was at the Bamboo Bike Club in Munich. He is now keen to deepen his connections with Germany. "I'm always impressed by how efficiently companies in Germany work. That's something I want to take on board for my start-up." The AGYLE programme is helping Abel Hailegiorgis network with other entrepreneurs from Germany and Africa. "So far, I've been focusing on my own country, but the AGYLE programme is giving me the chance to broaden my horizons." He is happy about the interdisciplinary exchange and cross-border collaboration.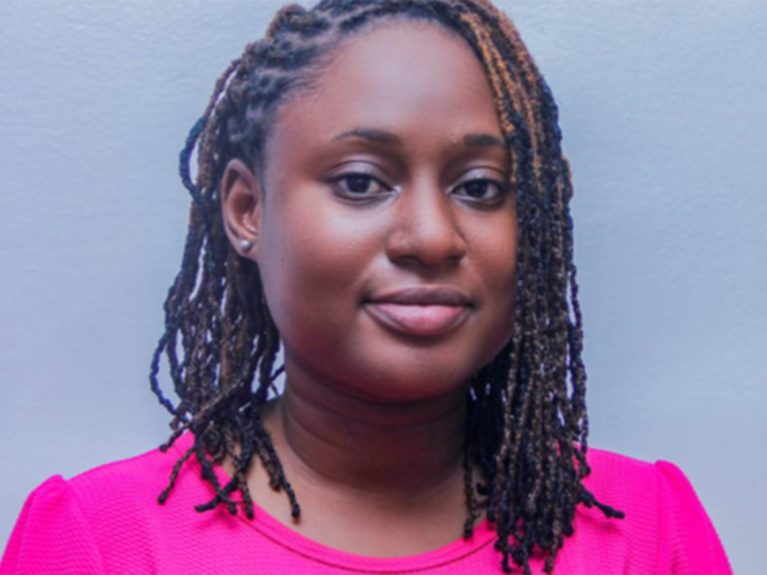 Adwoa Fosua is the founder and CEO of Women's Haven Africa, a business hub that brings female African entrepreneurs together. Its services include a co-working space, training courses and coaching and mentoring programmes. "AGYLE is one of the best opportunities I've experienced in 2021", the Ghanaian reports. She was able to make contact with other changemakers in Germany and build strategic networks and partnerships. "I am optimistic that this will allow me to further develop Women's Haven Africa so that it can one day become a home to every young African woman with a dream." The 26-year-old plans to cooperate in future with partners and investors who will support her work. "My wish is to set up a work space in Ghana to support young unemployed female high school graduates."