How do I finance university studies in Germany?
Our community has many important questions about studying in Germany. We have the answers.
How much money do students in Germany need on average per month?
Students in Germany need around 800 euros per month on average for rent, clothing, food, books, health insurance and mobile phone contracts, according to the social survey conducted by the German Student Union.
Are there really no tuition fees?
In Germany, studying at a public university has not cost any tuition fees since 2014. There are, however, semester fees of different amounts (between 150 and almost 400 euros), which among other things allow free use of local public transport. So if you want to study in Europe almost for free, you're in the right place in Germany. Nevertheless, costs for rent and groceries can – as you already know from the first question – add up quickly. If you want to save, you should pay attention to this when choosing a place of study.
Find out here which university cities are the cheapest, how to apply for a study visa and everything else you need to know about studying in Germany.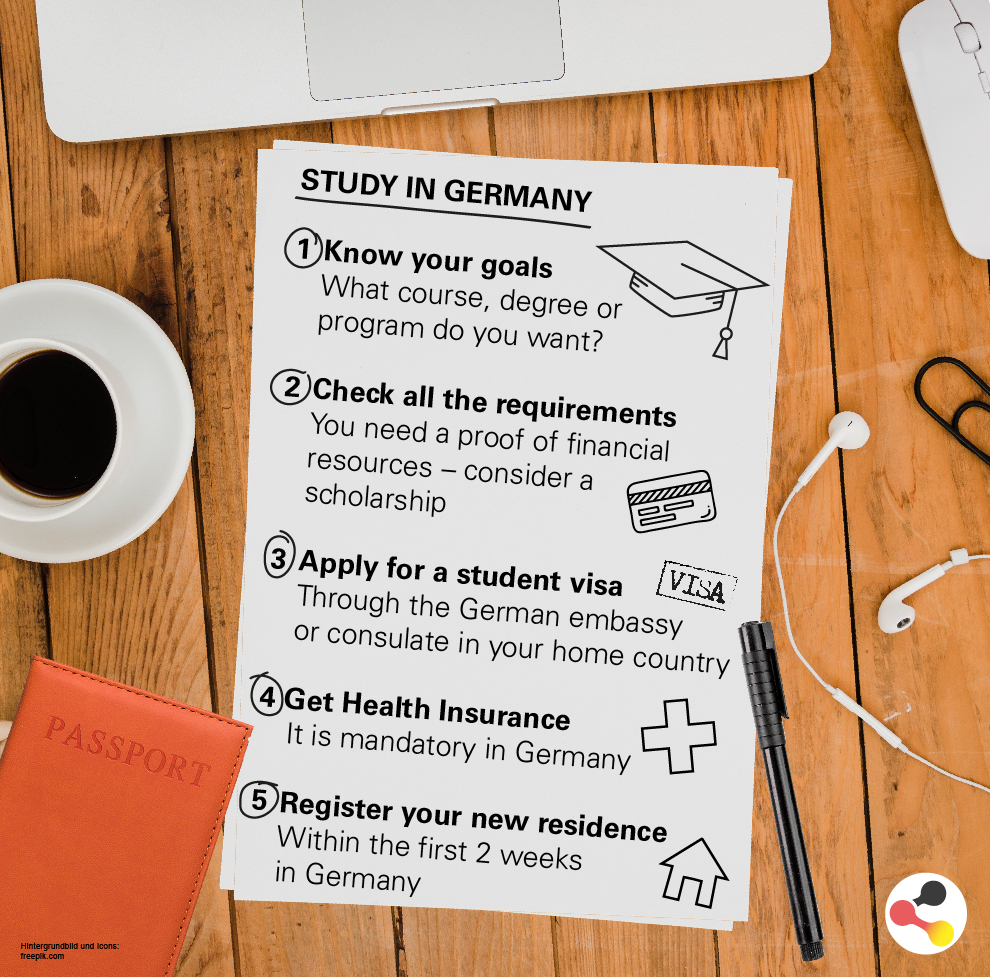 What options do I have for financing my studies?
To improve your monthly budget, you can of course look for a part-time job or a student trainee position in Germany, but there is also another way to finance your studies: a scholarship. International students can apply for a scholarship from numerous organizations – for example, from the German Academic Exchange Service (DAAD). But the 13 agencies for sponsoring the intellectually gifted, foundations and business-related institutions also offer a large range of funding opportunities. And universities themselves also award scholarships.
What requirements do I need for a scholarship?
Where many scholarships are awarded, good performance is an important criterion for selection – but not the only one. Place of birth, special living conditions or a special research interest can also be decisive. The exact requirements for a scholarship vary greatly depending on the program and funding organization. In the DAAD scholarship database you will find a large selection of funding programs and information about their requirements.
If you have any other, more specific questions about university study in Germany, follow us on our Twitter service channel. There you will find important tips and links from us and our community.