Studying in Germany with a scholarship
Many organizations finance international students in Germany. Here you can find the most important providers of scholarships.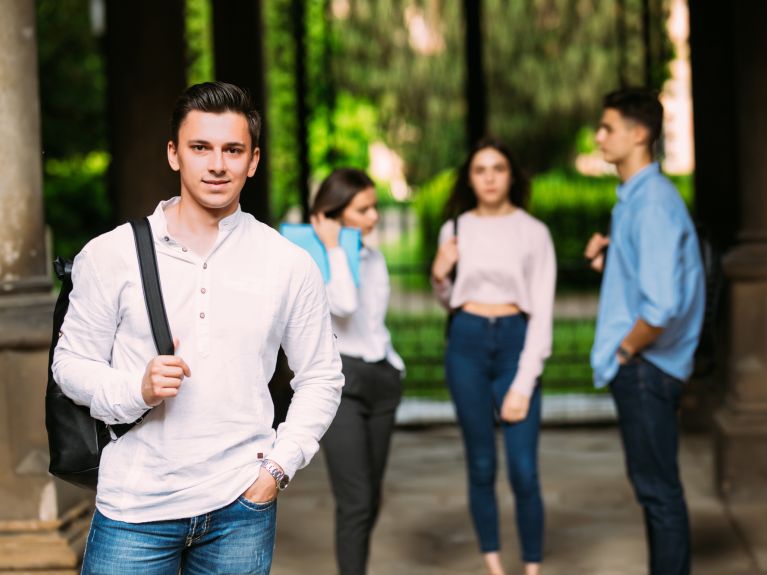 If you are applying for a scholarship to study in Germany, you have several choices. There are numerous providers of scholarships that enable international students to study at German universities and colleges. The German Academic Exchange Service (DAAD) is the world's largest funding organization for academic exchanges. It also lists many other providers in its scholarship database.
The DAAD scholarships
The DAAD funds foreign students, graduates, doctoral candidates and young scientists whose academic performance is at least in the top third of their year. People who are willing to assume social responsibility can also win points in the selection procedure. The DAAD advises international students in their home regions via its global network with branch offices and information centres, as well as at education fairs.
Scholarships for outstanding students
In Germany there are 13 large organizations that provide scholarships for financially supporting outstanding students. These include foundations with links to political parties, such as the Friedrich Ebert or Konrad Adenauer Foundation, as well as church-linked scholarship providers and the German Industrial Foundation. All 13 organizations place great value on giving 'moral support'. Scholarship holders can contribute their ideas outside their studies via seminars, workshops or independent projects – thus establishing valuable networks. Of course, there are also many other, smaller foundations that offer scholarships, as do the German universities and colleges, most of which also offer the Deutschlandstipendium (scholarship from the National Scholarship Programme).
The Deutschlandstipendium
The Deutschlandstipendium funds students whose careers hold promise of outstanding achievements in terms of studies and work. About eight percent of the scholarships are earmarked for foreign applicants. The universities choose candidates from the applications; the scholarship is financed jointly by the Federal Government and private sponsors.
© www.deutschland.de