How and where to celebrate the World Cup in Germany
Watching football alone on your TV is passé! Germans love public viewing – preferably with a glass of World Cup beer.
Public viewing: some of the places where Germany is watching the 2018 World Cup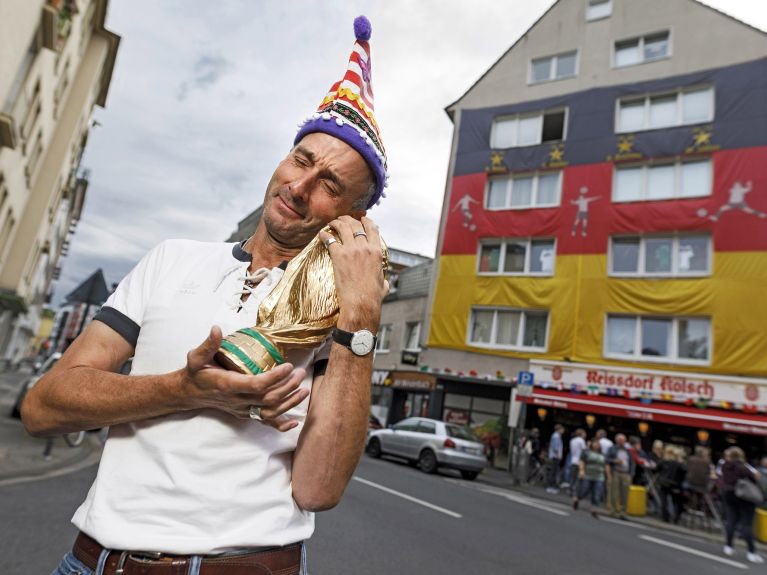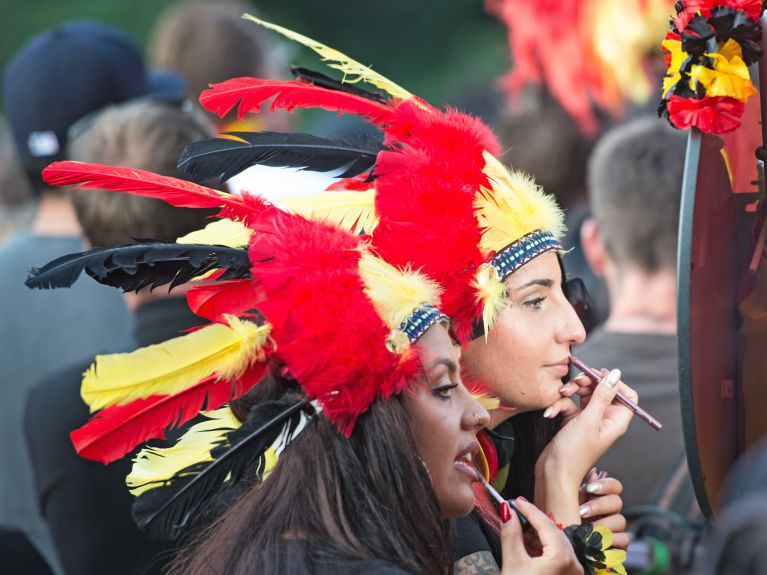 Beer, sausages and Germany flags
No football world cup is complete without beer, a barbecue and some merchandising. Beverage manufacturers are marketing World Cup editions: fans are drinking cans of cola with pictures of Germany's star players – and beer from bottles sporting labels devoted to the team's captain, strikers, midfielders, defenders, goalkeeper and coach. And of course, thousands of German flags again adorn cars, windows and balconies. A survey recently showed that football fans are willing to spend an average of 22.75 euros each on World Cup accessories.
Betting on the 2018 World Cup
The betting odds offered by bookmakers give us an idea of how well World Champions Germany might do at the 2018 World Cup. The higher the odds, the less likely the event:

Germany wins all group matches: 1:2.7
Germany wins the World Cup: 1:5.5
Germany is eliminated at the group stage: 1:8
Germany loses all its group matches: 1:500