A vet with a passion
Janine Sommer operates on cats, sometimes even on the kitchen table. She explains why she finds the job so tiring – but also fulfilling.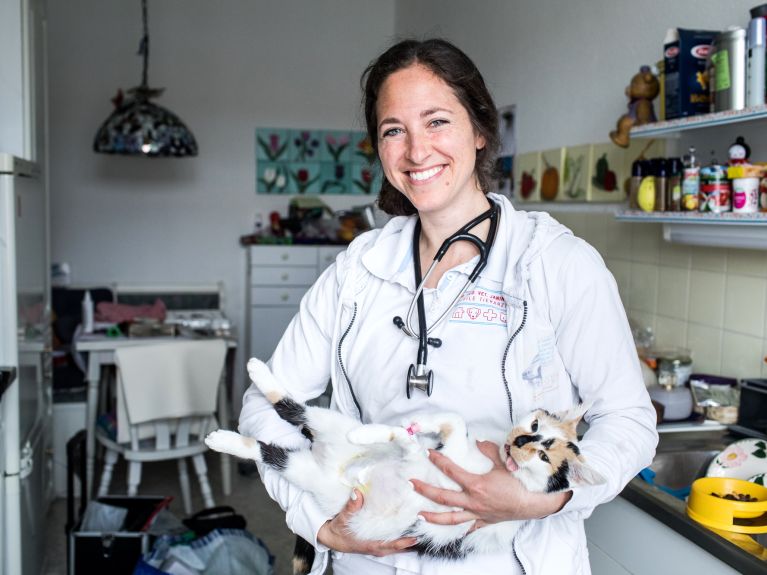 "Working with animals was always my dream, so the obvious choice was to become a vet. That said, in this job you have to be able to deal with the fact that you won't be all that popular with your patients – after all, they do not understand that I just want to help them. Their owners, on the other hand, are all the more grateful. Four years ago I launched a mobile vet service. My team comprises three other vets plus one veterinary nurse. We travel to our patients and treat them in their home environment. That greatly reduces the level of stress for them, especially as cats – and other small animals – do not like to be transported.
After completing a degree in veterinary medicine, a PhD and a period of practical work experience at a university hospital, I trained as a small animal vet. I wanted to specialise in dogs, cats and other pets.
Unlike most human doctors, who tend to be highly specialised, vets have to take a holistic view of their patients. Animals cannot tell us what is wrong with them, after all. Consequently, we are able to perform broad-ranging diagnosis and treatment: blood tests, ultrasound, parasite treatment, vaccinations, ophthalmology and dentistry or minor surgery – we have a lot of options.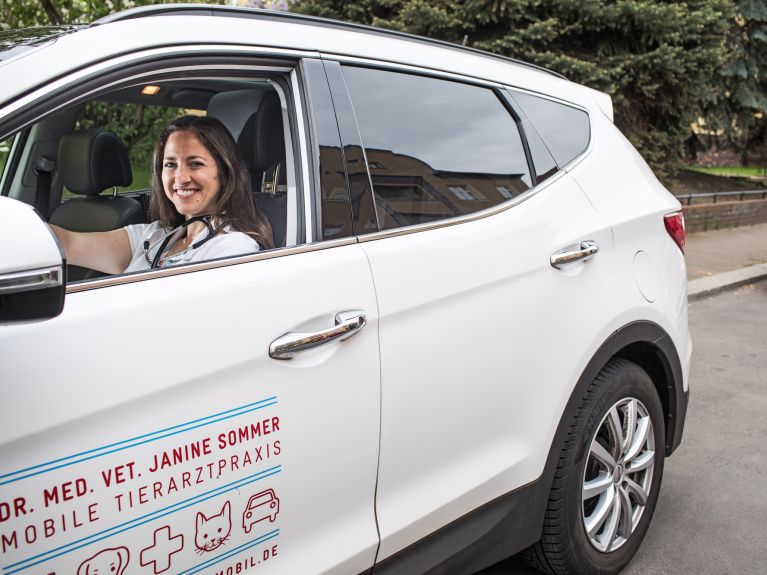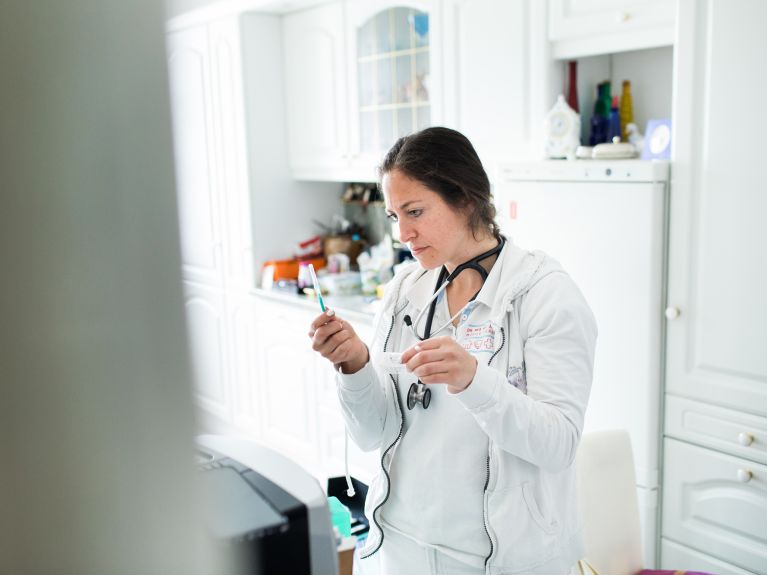 However, if a particular treatment is too complicated – if for example a dog has broken several bones and needs more extensive surgery or a blood transfusion – we send the animal straight to a veterinary clinic. I also work in a vet clinic in Potsdam, where I have the chance to learn about more complicated cases.
I want to spare the animals as much suffering as possible, which is why I make home visits – even though it means spending a great deal of time in my car. We cover the entire Berlin and Brandenburg region, which is pretty extensive. Mobile vets in the USA often have vans, but this would be a nightmare for us in towns because it would be so hard to find a parking space. Luckily all our equipment fits in normal cars, which makes us quicker."
Report: Nicole Sagener
Where is it possible to study veterinary medicine in Germany?
These five universities run degree courses in veterinary medicine: University of Veterinary Medicine Hannover, Freie Universität Berlin, Giessen University, Leipzig University and Ludwig-Maximilians-Universität in Munich. It normally takes eleven semesters to complete the degree. The German Abitur or comparable university entrance qualification is required for admission. International applicants can find out more by visiting the portal uni-assist.de.
What are the job prospects for vets in Germany?
Besides running a veterinary practice, vets can also work in zoos, agriculture, pharmacy, research and veterinary authorities.
How many pets are there in Germany?
Many Germans love animals. Statistically speaking, one in two has at least one pet. This was the finding of a survey conducted in 2016 by market research institute GfK. The most popular pets are cats (29 percent) and dogs (21 percent). Other popular animals to have at home are birds, fish, hamsters and dwarf rabbits.