Studying diversity
Diversity: numerous courses of study in Germany convey the potential that diversity offers and how it can be used. Here are four examples.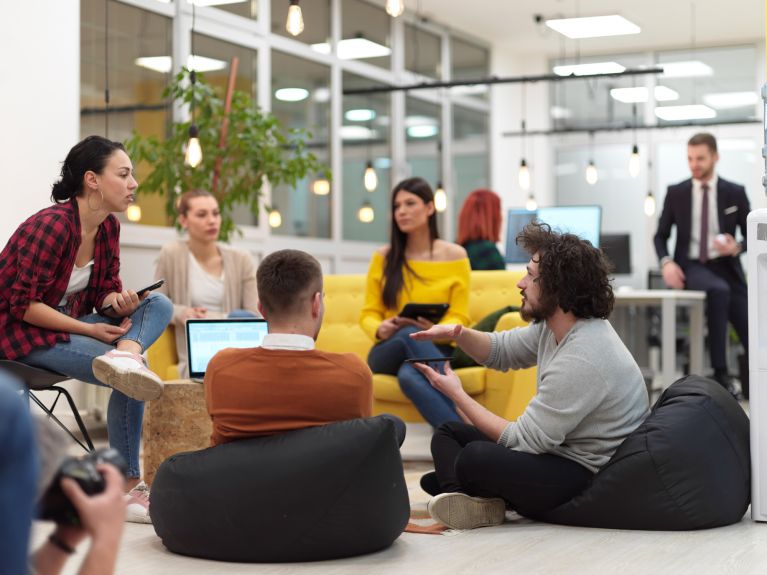 Sure, diversity is above all practice. But theory can help to live diversity in society and the economy. These university courses open students' eyes to this.
Gender and Diversity in Kleve
Companies, institutions and organizations have to orientate themselves and network in a globalized world. How the joint work of people of different ages and genders, different origins and religions, develops and how it can be designed profitably is shown by the English-language bachelor's degree program Gender and Diversity at the Rhine-Waal University of Applied Science.
Migration and Diversity in Kiel
Migration offers opportunities, but also means challenges. Treatment of it has to be multi-layered and based on current knowledge. The master's degree program in Migration and Diversity at the University of Kiel provides specialist knowledge of migration processes and the diverse society. The students focus on Islamic studies, Slavic studies or Eastern European history. The aim is to prepare them for work in educational institutions, social work, personnel management or national and international organizations.
Diversity and Society in Tübingen
Societies are becoming more diverse, heterogeneous and multicultural. How these tendencies can be treated by sociology can be studied in the master's degree program Diversity and Society at the University of Tübingen. It integrates knowledge from research areas such as gender studies and cultural studies in order to develop a holistic picture.
Leadership - Education - Diversity in Berlin
In the work world, diverse teams are considered particularly innovative and productive. Tomorrow's managers must therefore deal intensively with diversity. How the potential of diversity can best unfold is taught in the master's degree program Leadership- Education – Diversity at the Protestant University Berlin. Among other things, it studies the role that diversity plays in health and social management.
You would like to receive regular information about Germany? Subscribe here: