Accompanying children as they grow up
Playing together and integrating even the smallest ones: Maria Müller is a preschool teacher at a daycare centre in Berlin. A challenging job.
Germany. "When I started working in a Berlin children's daycare centre eight years ago, I first had to learn the language of the very small children. Children aged between one and six years come to us – they make enormous steps in their development during this time. My great role model is the Hungarian paediatrician Emmi Pikler. She revolutionized early-childhood education and showed that very small children already have their own personality. That's why it's important to include them a lot. Even so, children need structure. More and more parents prefer an anti-authoritarian education, but not everyone finds the right balance.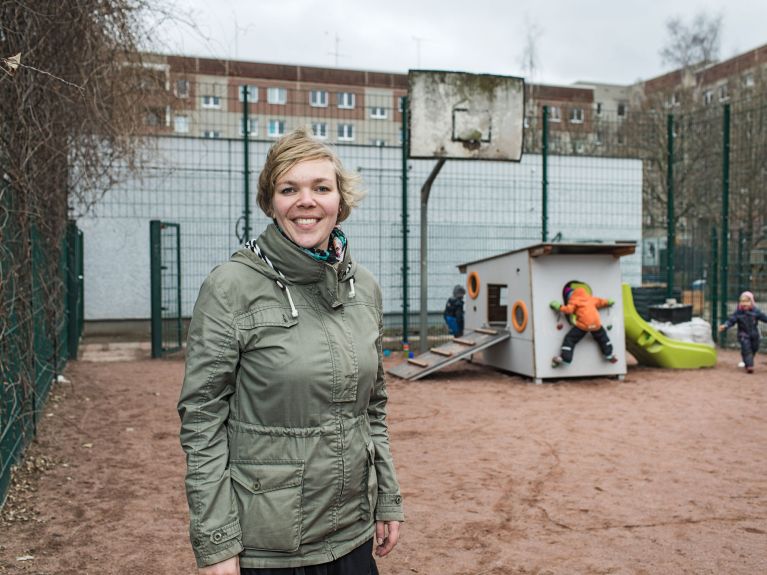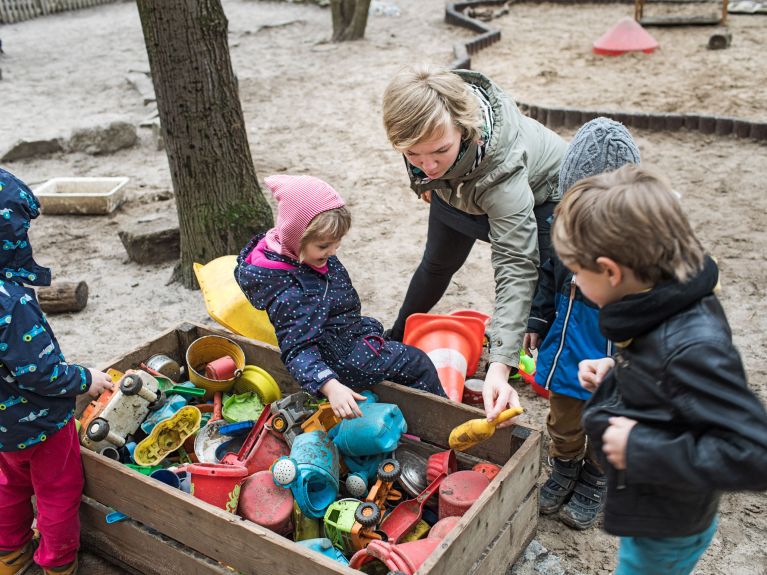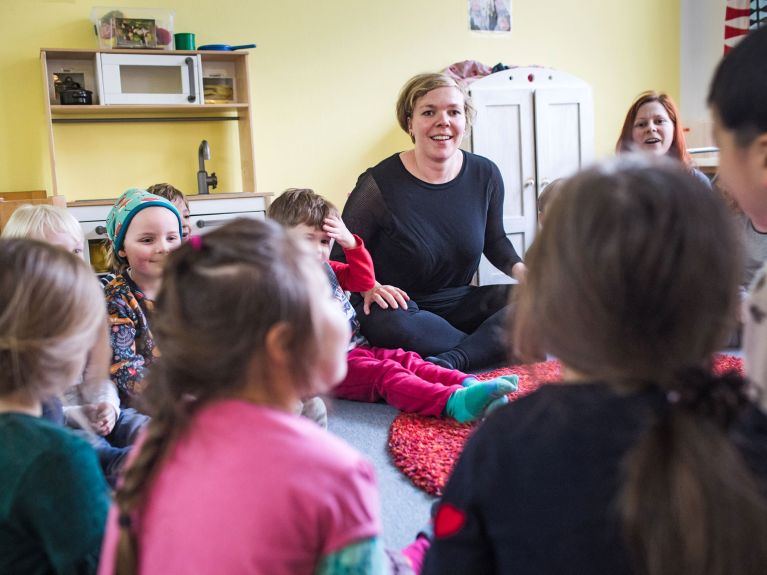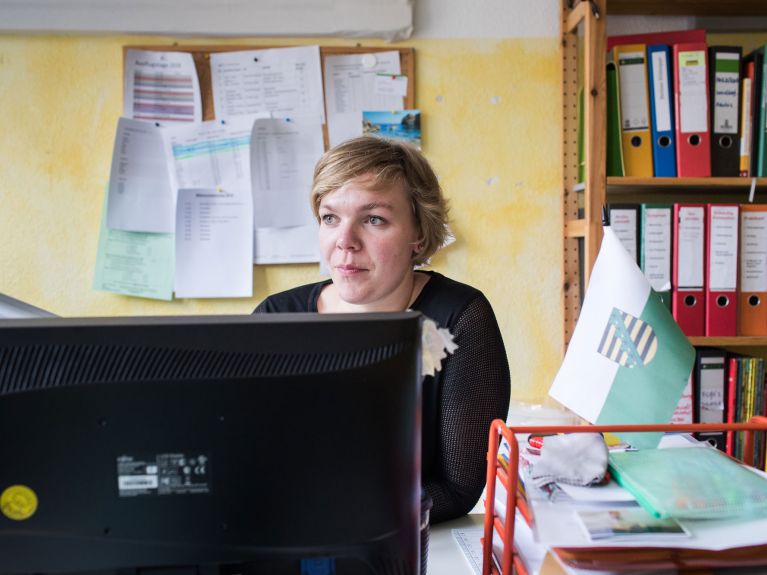 I come from a small town called Döbeln in Saxony and I'm 29 years old. I moved to Berlin when I was 18 to train as a preschool teacher. The three-year training is highly varied: crèche for infants, kindergarten for small children, daycare centre for primary-school children, youth clubs, residential groups – I've worked with all age groups, even with young criminals in a project in a detention centre. The theoretical background was also covered in detail during training.
I've been co-running this daycare centre in Berlin with a colleague for the last six months. Although this means more bureaucracy, it also involves closer cooperation with my colleagues. Nevertheless, it is important to me to continue looking after children's groups.
We have a great teaching team. Everyone wants to work absolutely pedagogically and try out new ideas. For example, we recently started offering project groups for children aged three and older – including a dance and theatre group, a handicraft group and a cooking group. Our approach is situation-oriented: if issues such as a serious illness crop up in a child's family, we take them up and discuss them with the children. That helps us all to make progress.
We preschool teachers should learn to understand the children's development and needs and structure the daily routine together with them. This is a valuable task. Challenging, but very rewarding."
Transcript writer: Nicole Sagener
© www.deutschland.de