Friends and helpers
How Aravinth Palaniswamy, Duc Tam Dam und Christina Papke, the creators of a new platform, are making things easier for expats on their arrival in Germany.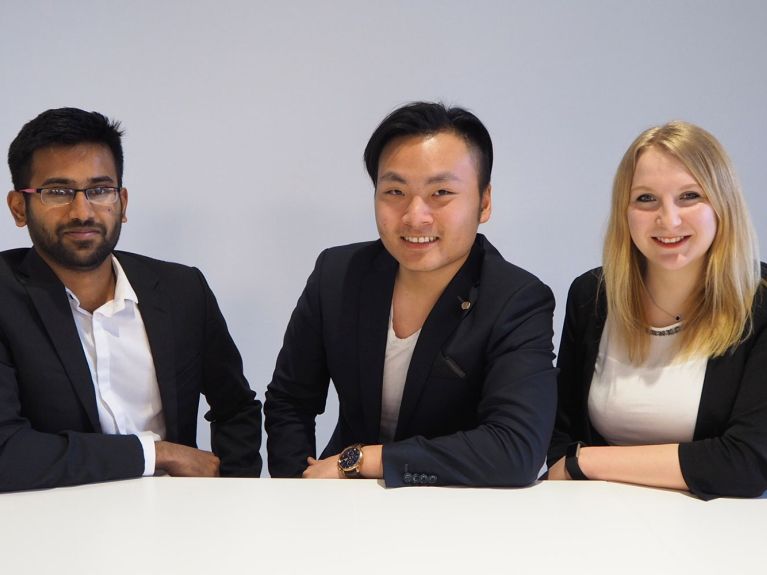 How can I find a flat? What is this "Anmeldung" thing? And what does the letter from the tax office say? If you are new in a foreign country, you face challenges that you often cannot master on your own. The award-winning MyHelpBuddy platform helps international students and expats on their arrival in Germany.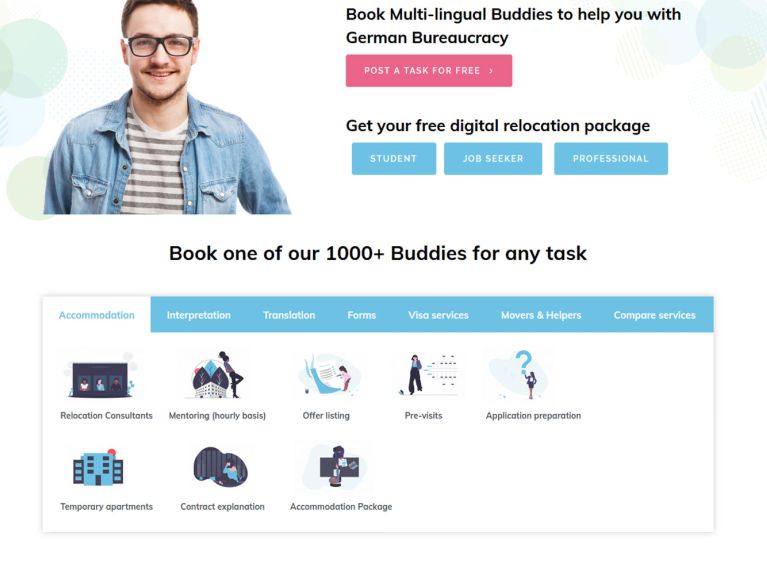 Duc Tam Dam was born in Germany 21 years ago. His parents had immigrated from Vietnam, and even as a child he used to translate for them. When he began studying on an English-language course in Berlin, fellow students from abroad kept on asking him for help. On a student initiative promoting entrepreneurship, Dam got to know two 27-year-olds Aravinth Palaniswamy, an Indian, and Christina Papke, who had come to Germany from Russia as a child. The three decided to found a start-up that offers expats help on their arrival in Germany.
The Beta test run began a year ago. Clients can now post their problem on a virtual marketplace and "Buddys" with the relevant skills offer them help. The minimum price is 25 euros per successful contact. It soon became clear that lots of clients are prepared to pay considerably more, because whether a visa is extended or not, for example, can impact your entire life. Whereas lots of Germans are hesitant about booking services on the Internet, in other countries the business model is widespread. According to Dam, MyHelpBuddy is the first German specialist site for expats. "Our vision is to bring cultures together," he says, "expats should feel welcome in Germany."
Interpreters are most in demand
Interpreters who accompany expats to the one of the various local municipal offices, the aliens' office, the tax office or the and the job centre are most in demand. For students, job seekers, and companies there are also full-service packages available that amongst other things come with a visa, health insurance, a flat, and a bank account. A buddy picks the client up at the airport, takes them on a tour of the city and accompanies them wherever they wish.
According to Dam, more than 1,600 "HelpBuddys" from all over Germany have already registered. For the most part, someone willing to help gets in touch within the shortest of time. Lots of "Buddys" are expats themselves, who are familiar with the newcomers' problems from their own experience.