Five insider tips for vacationers in Germany
Are you looking for extraordinary places in Germany? Here are five sights that you certainly don't know yet.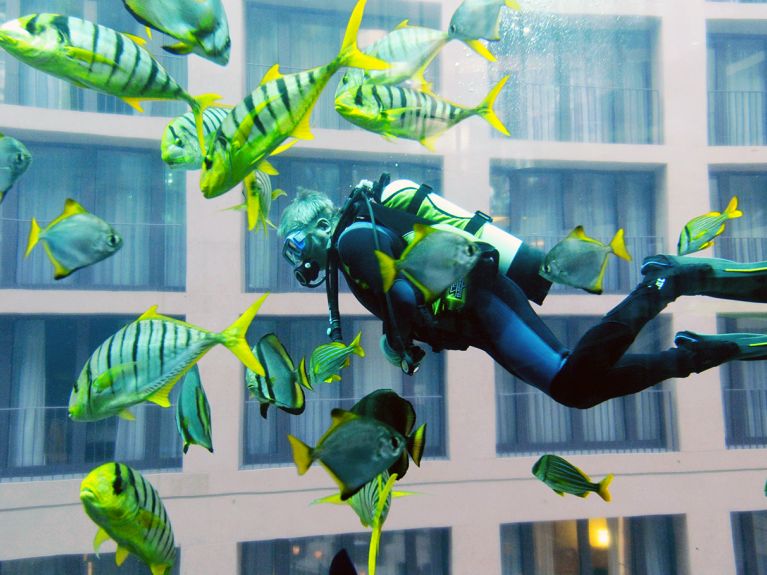 DomAquarée in Berlin
If you don't know what you can find in its entrance hall, you will unsuspectingly pass by the hotel on Karl-Liebknecht-Straße. DomAquarée in Berlin is the largest freestanding 
cylindrical aquarium in the world. Through its middle glides a glass lift, affording unique perspectives on the flora and fauna in the 14 meter-high column of water.
Germany's deepest gorge: the Breitachklamm
The Allgäu offers a unique experience of nature: the Breitachklamm runs from Oberstdorf-Tiefenbach to neighbouring Kleinwalsertal, burrowing about 100 meters deep into the rock. A walk through this mighty gorge takes about two hours and leads along secured paths past mossy cliffs and the crystal clear mountain river Breitach.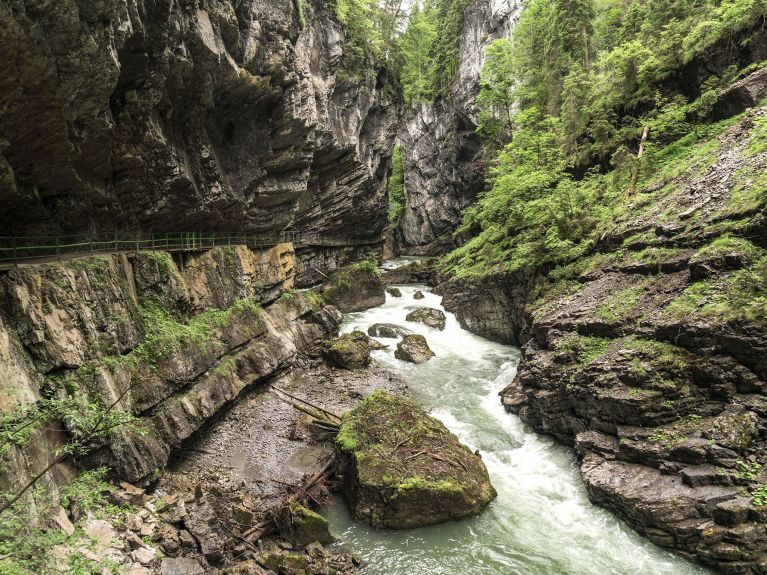 The German Emigration Centre in Bremerhaven
Here, where more than seven million people left Germany by the end of the nineteenth century for the new World to start a new life in the United States, today stands the German Emigration Centre in Bremenhaven. Go on a journey through Germany's migration history in the Adventure Museum and follow the path of an emigrant from the port of Bremerhaven to Ellis Island in New York.
Treetop path along the Saarschleife
On the picturesque river loop in the spa town of Orscholz is one of the most beautiful tree-top paths in Germany. If you climb to the top of the 23 meter-high lookout tower in the Saar-Hunsrück Nature Park, you will be rewarded with a great view of the Saarschleife.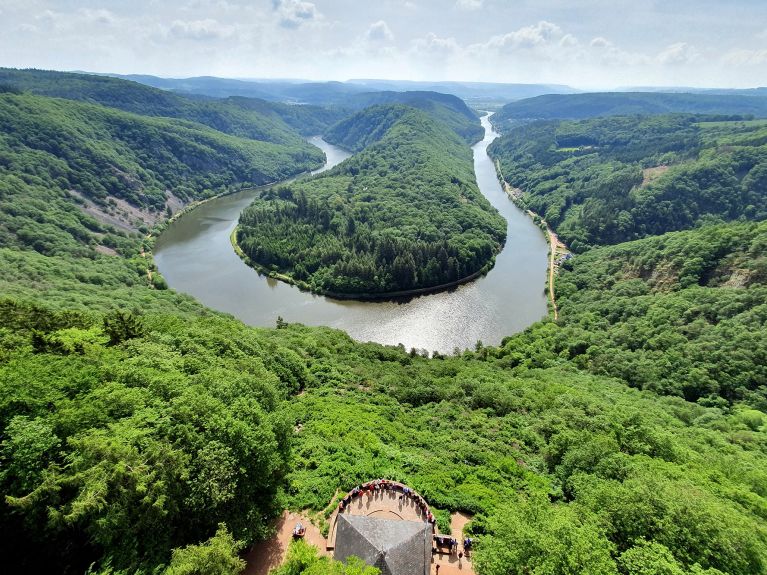 Thuringia's most impressive bridge: the Ziemestalbrücke
In the deepest part of the Thuringian forest is the steel Ziemestalbrücke (Zieme Valley Bridge), which was built on the model of the Paris Eiffel Tower. The old railway viaduct has been a listed site since the railway was shut down, so you can walk along the 32 meter-high bridge on foot. An incredible experience!