Sisters from Berlin in the WNBA
Basketball, football, decathlon: How four young German athletes are making waves in the USA.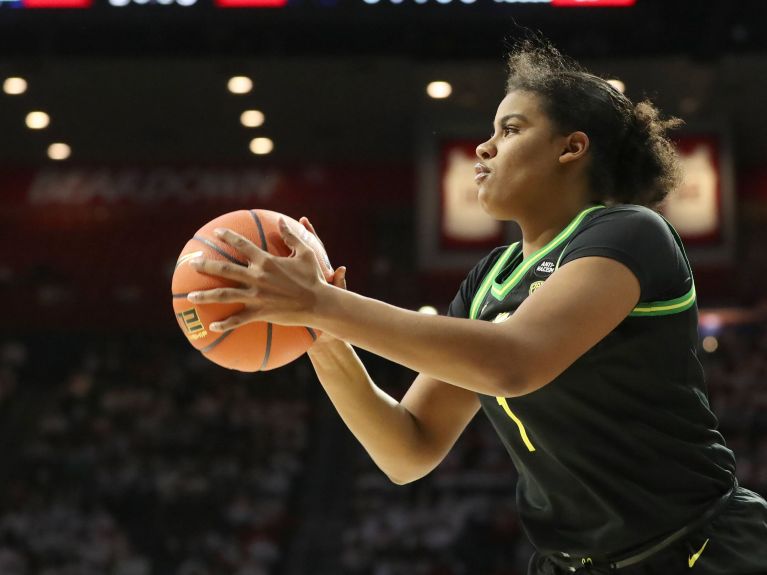 Nyara Sabally: Keeping track of the sister
The younger of the Sabally sisters from Berlin came out on top during their first clash in the US basketball league WNBA: In June 2023, 23-year-old Nyara's team New York Liberty beat the Dallas Wings, which her 25-year-old sister Satou plays for. Admittedly, Nyara's "big sister" has more experience, having already played in the world's best league since 2020. Yet Nyara, who is now playing her first season there, can already boast a number of successes herself. In 2018, she became European champion with Germany's under-18s squad, and was named the championship's best player. At college she was one of the most outstanding players in the Oregon Ducks, partly because she can play in a wide range of different positions. New York Liberty selected Nyara as the number five pick of the 2022 season draft, but she missed her first season due to injury. It was clear to the Berliner that, like her sister, she would make it into the elite WNBA league. Ahead of the game against Satou's team, Nyara said: "It wasn't a question of whether it would happen, but when. I have a lot of confidence in our abilities."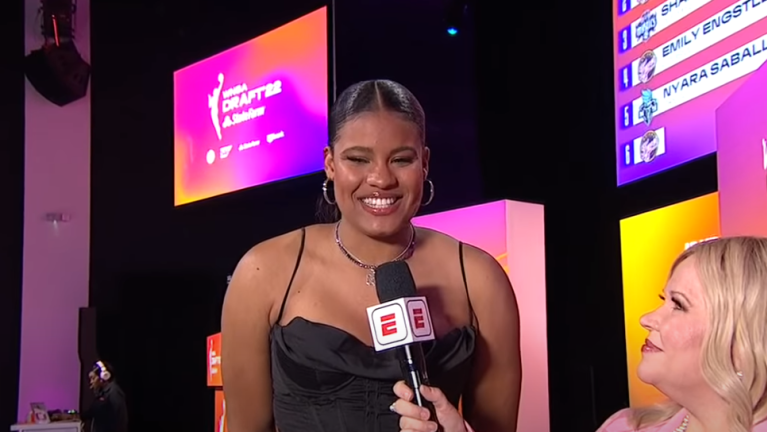 Hero Kanu: From Bavaria to the big US stage
"He literally stood out": It was quite true what was posted about Hero Kanu and the spring game of the US college team on a community website of the Ohio State Buckeyes in spring 2023. A defensive tackle, Hero Kanu is 1.93 metres tall, weighs around 140 kilograms and has impressive athletic presence. The 18-year-old from Geltendorf in Bavaria is already being likened to legendary NFL stars such as the similarly Herculean Ndamukong Suh. Like this 2021 Super Bowl winner, before beginning his football career Kanu played soccer, though his weight ultimately proved a barrier to any professional success. It was a friend back home in Bavaria who got him into football; he has only been playing the sport, which is becoming increasingly popular in Germany, for around five years. Kanu attracted the attention of a US talent scout who paved the way for him to attend Santa Margarita Catholic High School in California. He was then selected there for the All-American Team of best high school players. 27 colleges and universities headhunted him, including such big names as Ohio State, which was the one Kanu ultimately opted for. He says: "I am seeking greatness." The number of those who believe he will do so in the US seems to be growing all the time.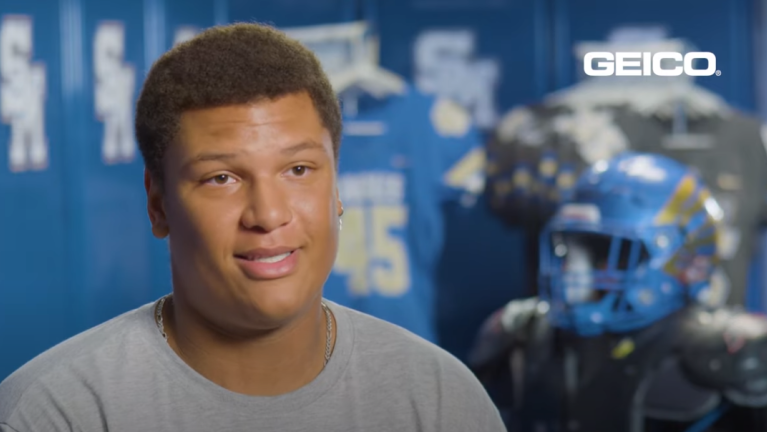 Leo Neugebauer: A king among athletes
In early June 2023, his record-breaking performance in Austin caused a sensation on both sides of the Atlantic. Shortly before his 23rd birthday, Leo Neugebauer, a German student at the University of Texas, achieved a score of 8,836 points in the decathlon, a new collegiate record. This score even beat the previous German record, set by Jürgen Hingsen 39 years ago, by four points. As a result, Neugebauer has moved up into ninth place on the world's all-time list of best athletes in this supreme discipline – and is now one of the favourites to win the title at the World Championships in August. He produced this incredible achievement during a "home game", as Neugebauer moved to the US in 2019 to study economics on a sports scholarship. In Germany, Neugebauer competes for LG Leinfelden-Echterdingen not far from Stuttgart. He still has close ties to Germany. "He is still the same person whenever he comes home," his mother Diana said in a TV interview following the record. Leo Neugebauer has set his sights not only on medals in the future – he also wants to break the 9,000 point threshold, which only four people have achieved so far in the history of athletics. Neugebauer says: "If I continue doing what I am doing, concentrating on myself, anything is possible."