See, experience and marvel
Germany's museums invite visitors to enter fascinating worlds. Let us tell you what's new and which classics are worth a visit.
Maren van Treel / 04.07.2021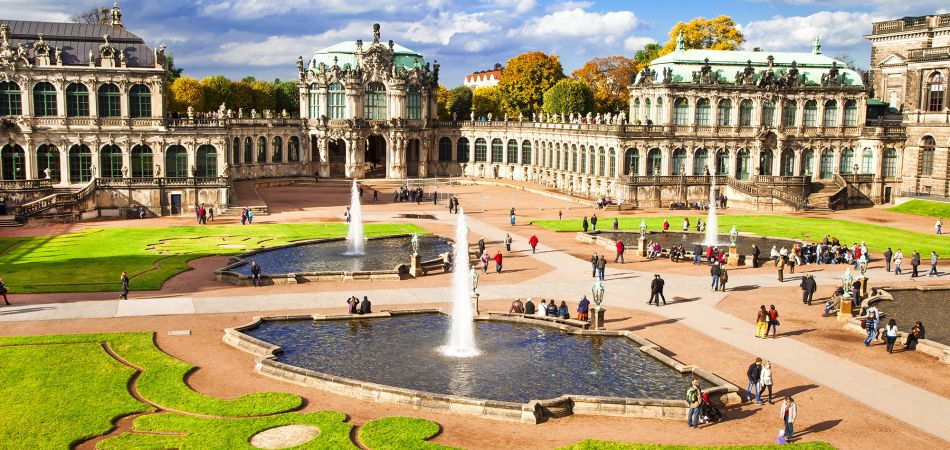 South America in Germany
At Miniatur Wunderland in Hamburg, you can marvel at the world – or selected places at least – in miniature. From 2022, a miniature version of South America is also to be presented there. This section of the exhibition will be created in cooperation with model builders from South America.
What is particularly fascinating is that the world never stands still at Miniatur Wunderland. Visitors can watch for example as aircraft take off and land, and see cars and ships travelling around. Small scenes are taking place everywhere you look – and can also be brought to life by visitors at the push of a button.
Fresh new look for the Neue Nationalgalerie
In August 2021, the Neue Nationalgalerie in Berlin is due to reopen – fully refurbished and featuring an Alexander Calder exhibition. The building was designed by Ludwig Mies van der Rohe (1886–1969), one of the most important architects of the modern age. It was Mies's last work, and also the only one that he completed in Europe after emigrating to the USA in 1938. When the gallery reopens, visitors can therefore look forward to a show of works by the US sculptor Alexander Calder, which include both miniatures as well as monumental mobiles and stabiles. Visitors to the exhibition are not supposed to remain just passive observers, but to be actively involved.
Museums for every taste
Be it technology, art or history: Germany's museums allow you to immerse yourself in fascinating worlds. It is possible for example to take a journey through German history at the Haus der Geschichte in Bonn or at the Deutsches Auswandererhaus in Bremerhaven. Fans of technology can see a reproduction of Konrad Zuse's Z3 digital computing machine, which many regard as the world's first computer, at the Deutsches Museum in Munich. Art aficionados should visit Dresden, where Raffael's Sistine Madonna is on show, among other things, in the Gemäldegalerie Alte Meister (Old Masters Picture Gallery). And foodies will surely enjoy a visit to Cologne's Chocolate Museum, the Bread Museum in Ulm and Munich's Beer and Oktoberfest Museum.
More museums worth visiting can be found here.
You will find great tips, lots of suggestions and all the information you need for your vacation in Germany at Germany Travel.
You would like to receive regular information about Germany? Subscribe here: