From industrial location to tourist hotspot
A look at five industrial heritage sites in Germany that have become outstanding leisure destinations.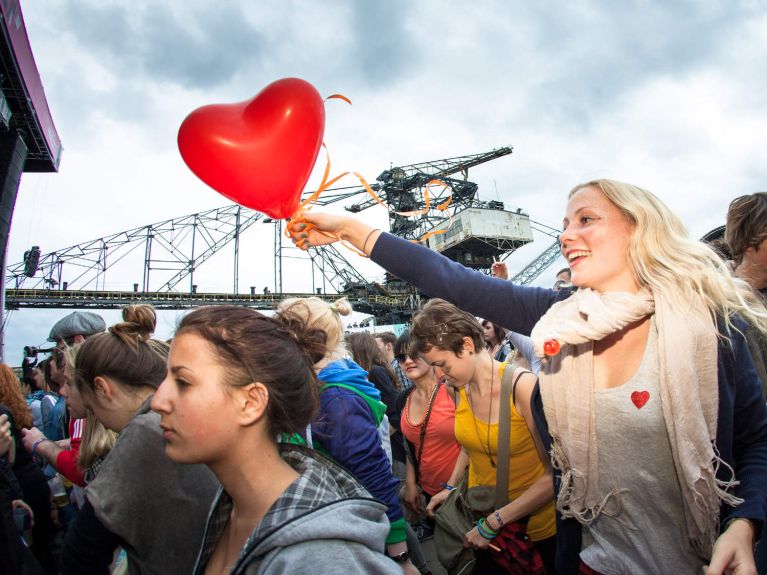 Ferropolis in Saxony-Anhalt 
Ferropolis, the "City of Iron", is located on a peninsula in Lake Gremmin in Saxony-Anhalt. Five gigantic mining machines from the lignite mining era frame an arena where music events such as the "Melt" festival are held. The unique landscape also provides a perfect setting for activities as diverse as raft building, Segway tours and camping. Anyone who is particularly interested in the industrial culture at this site can find out more about its history from former miners.
Zollverein Coal Mine Industrial Complex in Essen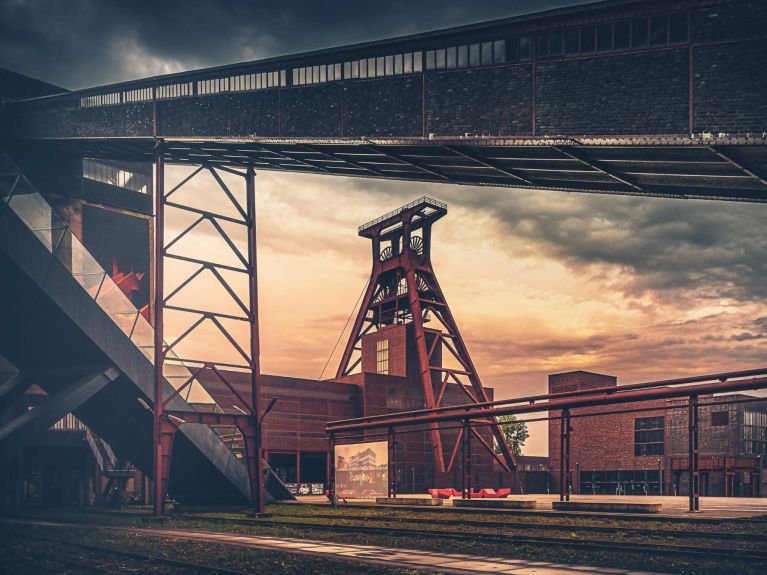 Confidently calling itself "the most beautiful colliery in the world", it is indeed impressive what has been created at the site of the former Zollverein colliery in Essen. The UNESCO World Heritage Site offers tours and museums and concerts as well as dance and theatre performances. Sports activities can also be undertaken around the colliery, including everything from cycling tours to ice skating. Where hard coal was once mined, more than 60 bird species are now native, along with over 40 wild bee species and various rare amphibians. 
Völklingen Ironworks in Saarland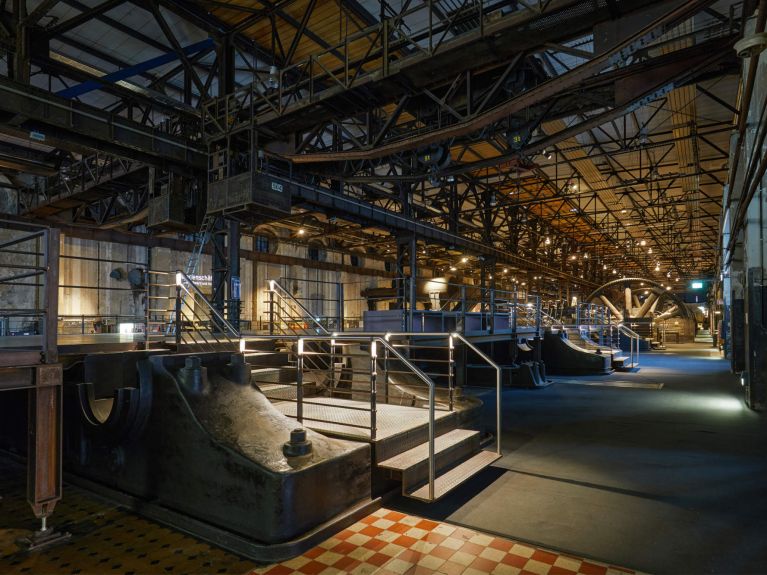 A fully preserved ironworks whose beginnings date back to 1873: Völklingen Ironworks in Saarland is also a UNESCO World Heritage Site that is now popular as a spectacular concert stage and exhibition venue. The site is also home to the Ferrodrom – a hands-on world of science where you can conduct experiments and see how iron is produced. There is also a landscaped garden in which to relax.
Royal Porcelain Factory Berlin 
If you'd like to get a first-hand insight into historical arts and crafts, the Royal Porcelain Factory Berlin is the place to go. It originally dates back to 1763 but moved to its current location on the edge of Berlin's Tiergarten in 1871. Today, the Royal Porcelain Factory is privately owned: the porcelain is now produced almost exclusively by hand at the historic site. Visitors can gain a first-hand impression of this by observing certain areas of the production and painting process live, and they can even take part in porcelain-making workshops themselves. 
Time and mobility experience in the Black Forest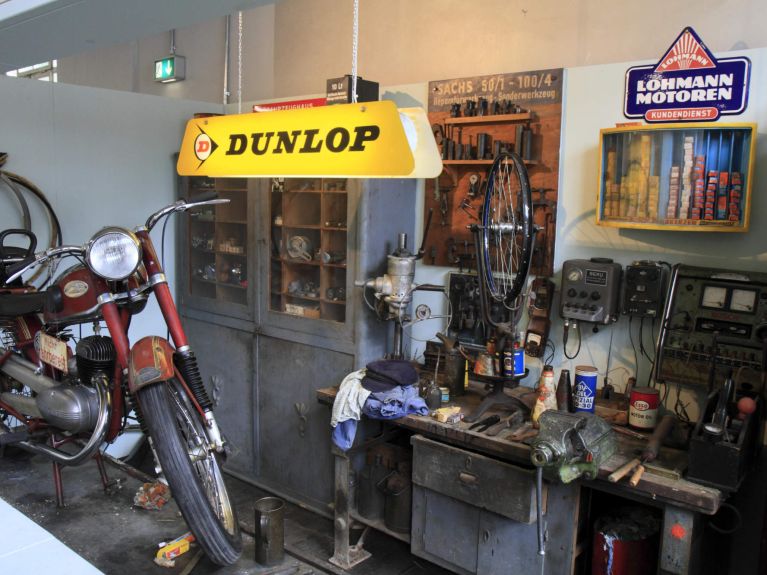 The four museums at the Auto- und Uhrenwelt in Schramberg in the Black Forest are dedicated to several sectors of industry: the car and clock museum offers a journey back in time to the history of clock-making in the Black Forest, while the railway museum houses an extraordinary collection of model railways. Rare vintage cars are on display in the Steim car collection, and the Diesel Museum houses the largest diesel engine dating back to before the First World War – still fully preserved.