Worldwide experiences with the kulturweit programme
Young volunteers can take part in this international UNESCO programme and contribute to an open-minded society. 
"I experienced a different way of interacting with others, a different way of perceiving time, and an entirely different landscape." When Solveig Vorfeld is asked what she gained from her nature volunteering in Portugal, it doesn't take her long to come up with her answer. The 26-year-old spent six months in the Terras de Cavaleiros geopark. While there, she supported the park's office, which organises guided tours and educational activities. Although she has already been back in Germany for two months, the pharmacist has no doubt: "It will only become apparent after some time how my voluntary service changed me."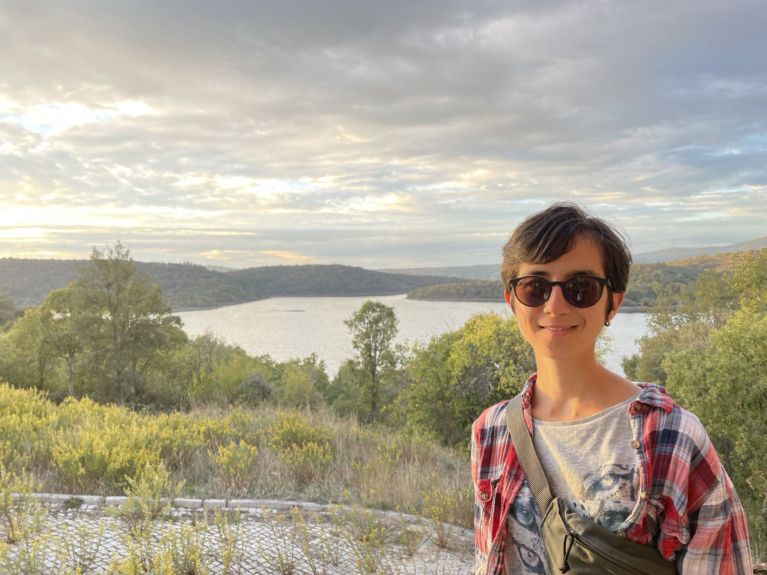 Solveig Vorfeld took part in the kulturweit exchange programmethat is funded by the Federal Foreign Office and run by the German Commission for UNESCO. It gives young people from Germany the chance to spend half a year in countries of the Global South, in Eastern Europe or the CIS states doing volunteer work in the areas of education, culture and nature. They work at German schools, branches of the Goethe-Institut or biosphere reserves, for example. More than 5,000 volunteers have already spent time abroad with the kulturweit programme. 
At the same time, young people from the partner regions come to Germany. Yomna Moawed from Egypt is one of them; she was an assistant teacher at a school in Kleve in North Rhine-Westphalia. "I will never forget what I experienced there. I learnt how to deal as a teacher with pupils from different backgrounds and how to turn my class into a place for cultural exchange."  
Kulturweit also offers a tandem model: Manjahi Njoroge from Kenya and Louise Adams from Germany took part in this. The pair spent four weeks attending a seminar on colonialism and racism in Nairobi. Then they worked together at the Internationale Filmschule Köln, Cologne's international film school. This resulted in a short film and an exhibition about coffee and colonialism. This was an enriching time for Njoroge and Adams: "Our collaboration, the project and above all our friendship will continue."