Long live the provinces
Not only Berlin and Cologne are worth a visit: if you want to discover the real Germany, you'll find it in the provinces.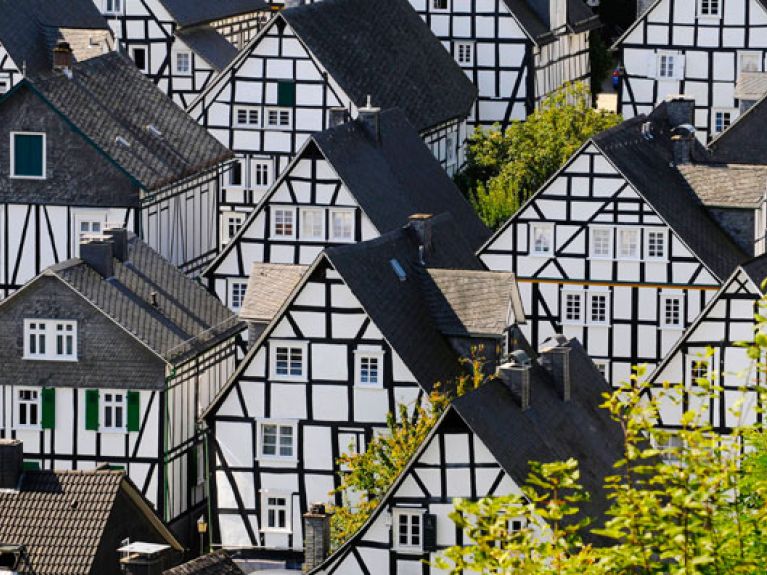 I might as well admit it straight away: I grew up in a small town. In a place where my mother already knew that I was smoking my first cigarette at the other end of the main street before I had even put it out. Back then I used to think that living in the provinces was a definite handicap. And not just because of the house arrest that followed my experiment with nicotine. Everybody knew that if you were outside the major cities you lived in a different universe, eons away from the unbeatable advantages of the metropolis, its cultural diversity, creativity and glamour, its high speed of life, its vitality. So we always assumed that things were continuously rocking in Berlin, Hamburg, Munich, Frankfurt and Cologne, and that if you lived in the provinces you were out of it – not only geographically but also mentally.
The provinces are where they roll up the sidewalks at night; where a carport in your front garden is seen an architectural highlight; where weekly choir practice is as riotous as the night life gets, and there is only one good reason to leave the television switched off on a Saturday night. No, you won't get to see that latest production by a cool, young playwright; you might get a power cut or, if you're lucky, the Howard Carpendale show at the local civic centre. In short, for many years we believed that the provinces must be the epicentre of narrow-mindedness, the kind of Germany that can't stand itself. With spray cream on your cappuccino and yogurt dressing on your salad. And of course you really never get a proper Aperol Spritz or a Hugo – the insignia of the trendy world citizen.
So that's the rumour, spread about by people who know little more about small towns and villages than the clichés they spread about them. Because in truth the provinces are quite different; they are the true hub, the real achievers of this country – the true Germany. After all, two thirds of the population live in rural areas, in villages like Ohrdorf or Waldernbach, small towns like Rennerod, Oberkümmering, or medium-sized cities such as Kassel, Bielefeld, Cottbus or Heilbronn. Not in the intellectual and cultural Diaspora. On the contrary. There are more than 80 permanent opera companies in Germany and they are not all in Munich or Berlin. And often it's the smaller houses that have the courage to try out something experimental, without being penalized by audience boycotts. Looking at where some of Germany's great minds came from can also teach us a little about how much greatness has been inspired by small origins. For example, Mörike came from Cleversulzbach, Hölderlin from Lauffen am Neckar, Thomas Mann from Lübeck, and Oskar Maria Graf from Berg am Starnberger See.
By the way, the latter veteran from Bavaria actually recommended the periphery: "The world must become provincial, then it will become human." If only because the provinces still have a distinctive look about them. While the big cities are all working hard on their uniformity – on merging into one huge pedestrian precinct where you have no idea whether you're in Frankfurt, Cologne or Stuttgart – the provinces have stubbornly maintained their distinctive profile and peculiarities. They are Germany's real strength, its cultural and social fingerprint. If you would like to get to know rural Germany, just take a look at Ohrdorf or Waldernbach, Münster or Augsburg. For Germany's provinces are quite the opposite of a handicap – worth at least one trip, indeed worth a permanent home for a growing number of people. Unless, of course, you're underage and want to smoke a cigarette on the sly.
Constanze Kleis, grown up in a small town: she is a journalist, columnist and a successful author. She lives and works in Frankfurt am Main.