Spicy Christmas cookies by Germany's best baker
Germany's Best Baker, Arno Simon, reveals his master recipe for butter spekulatius to deutschland.de
05.12.2014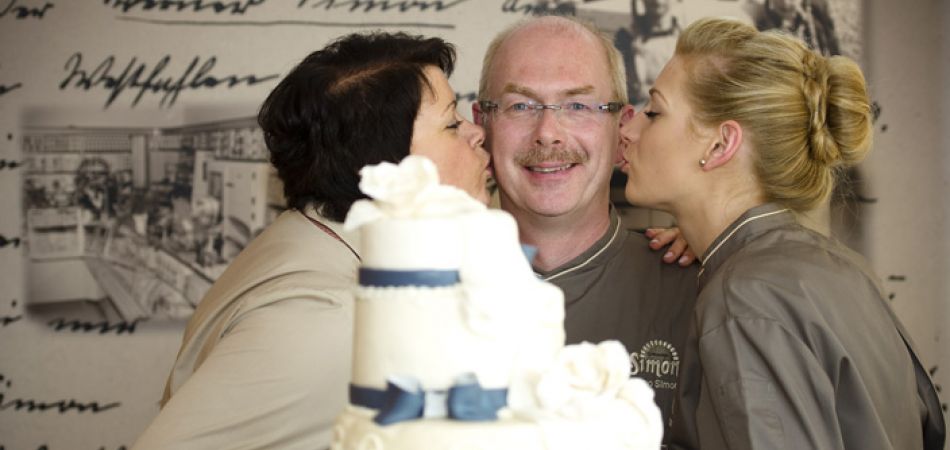 Baking is an art. Arno Simon from Löhne in North Rhine-Westphalia is one of its masters. He and his team won the title of Germany's Best Baker 2014. In the contest run by the ZDF television service, the family business convinced the jury of its skills and craftsmanship with its showpiece: a three-dimensional replica of the Zollverein Coal Mine. The art of baking runs in the Simon family and is now in the third generation. Arno Simon is very down-to-earth. He still prefers the traditional grey rye bread from his large range of breads. But in the run-up to Christmas, something special tops the list: butter spekulatius or speculoos. Here's the master recipe:
Butterspekulatius/Speculoos:
1000 grams of flour
500 grams of sugar
500 grams of butter
2-3 egg yolks (depending on size)
10 grams of spekulatius spice mixture (available in small packets)
or use your own ground spice mixture of cinnamon, star anise, aniseed, allspice (pimento), nutmeg, cloves, coriander, cardamom.
3 grams of ammonium carbonate (baker's ammonia), has a strong aroma that disappears completely during baking.
70-90 grams of milk
Prepare a dough from all of the ingredients, preferably one day before baking, and keep the dough in a cool place. The cool dough is very easy to work with: roll it out thinly (1 mm to 1.5 mm thick) and cut out the cookies – traditionally a wooden mould is used. Place the cookies on baking paper on the baking tray. Preheat the oven to 170 ° C and bake the cookies in the middle of the oven for about 10 minutes, depending on their thickness. Take care: only bake for as long as it takes for the sugar and butter to caramelise and the cookies have turned a light brown. If they are too dark they will taste bitter.
© www.deutschland.de