The Berlin techno club Berghain
The Berlin techno club Berghain is known all around the world. In 2015 it will strike for the first time a gentler note and open its doors to friends of pop music.
24.08.2015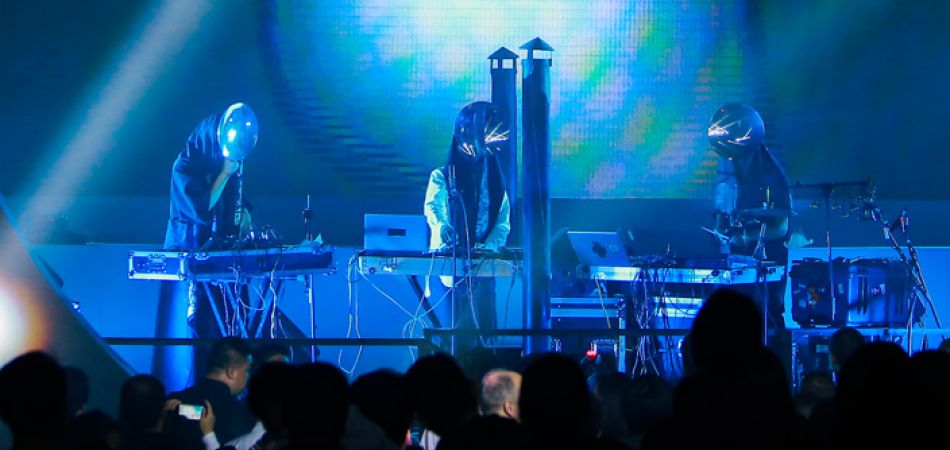 A ray of sun penetrates the darkness and is frenetically celebrated by a mass of sweating, thrashing bodies. Not a scene from the dark past, nor an archaic ritual of the Stone Age. It is 2015 and a Sunday afternoon at half past four. In the Panorama Bar of the Berlin techno club Berghain the shutters are sometimes opened out of fun. Not a guest who has been here since Saturday night asks him or herself whether he or she is missing something outside. Far too euphoric is the mood when the twilight returns, far too mesmerizing the beat conjured up by the house DJs. One floor below it is even harder. Brutal techno blows shake the mass of bodies on the dance floor of the hall.
Only one person determines who gets in
One of the most colourful personalities of the club in the former power station is the tattooed (also in his face) star bouncer Sven Marquardt. He is loved by the guests and hated for his selection criteria, which nobody knows but him. It is presumably this that makes the Berghain guest mix so distinctive, ranging from homo to hetero, from 20 to 60, from neon-coloured to black, from Berlin to Tel Aviv.
Now a few new votaries will join them when, from 26 to 28 August 2015, the pop forum "Pop Culture" takes place at Berghain for the first time. Out of the industry meeting "Music Week" a new hip event will be born. As cooperation partner for this you could not find a stronger drawing card than Berghain. Over three days live performances, concerts, discussions and readings will illuminate the trends and tendencies of the current pop scene. There will not be any special trade visitors. As always, everyone is equal in the eyes of Berghain. But this time the purchase of a ticket suffices to secure assured entrée. Sven Marquardt is taking a break.