03.01.2017
Luther's close associate Philipp Melanchthon
Philipp Melanchthon was one of Martin Luther's closest associates. This year, his home town, Bretten, is celebrating the 1,250th anniversary of its foundation.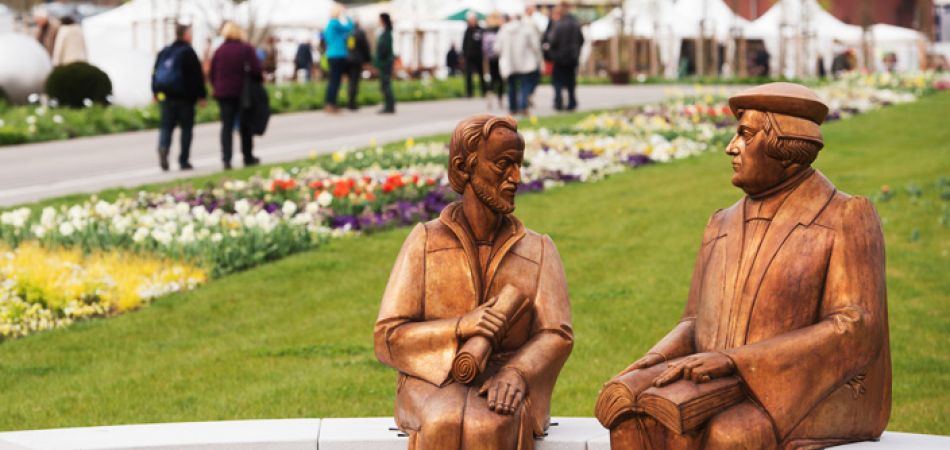 In 2017, everything revolves around Martin Luther. It is 500 years since he published his 95 Theses, thereby laying one of the most important foundations for the Reformation. Yet Luther did not bring about this transformation alone. Many other men – and women – played a part in the major changes in church and society. They included, for example, John Calvin from France, Huldrych Zwingli from Switzerland and Agnes von Mansfeld. Philipp Melanchthon also played an important role.
He is well-known for the dictum: "Dare to make use of your own understanding." He said these words to his students at the university in Wittenberg. He was appointed there as a very young scholar and become rector of the university in 1523.
Advocate of a reform of the education system
In Wittenberg he also became one of Martin Luther's closest associates. The two men shared a desire to make a break with established structures. While he was a teacher at the university Melanchthon called for a reform of the education system. Together with Luther, he wrote Reformation texts, new orders of service and university curricula and also worked on the translation of the Bible.
Melanchthon came from Bretten in southwestern Germany. He was born there in 1497 as Philipp Schwarzerdt. His home town is also celebrating a jubilee in 2017: it will be 1,250 years old. The festivities will naturally also commemorate one of the town's famous sons.
© www.deutschland.de