Refugees guide refugeesthrough museums
Museum guides from Syria and Iraq are valuable contacts in the Multaka project.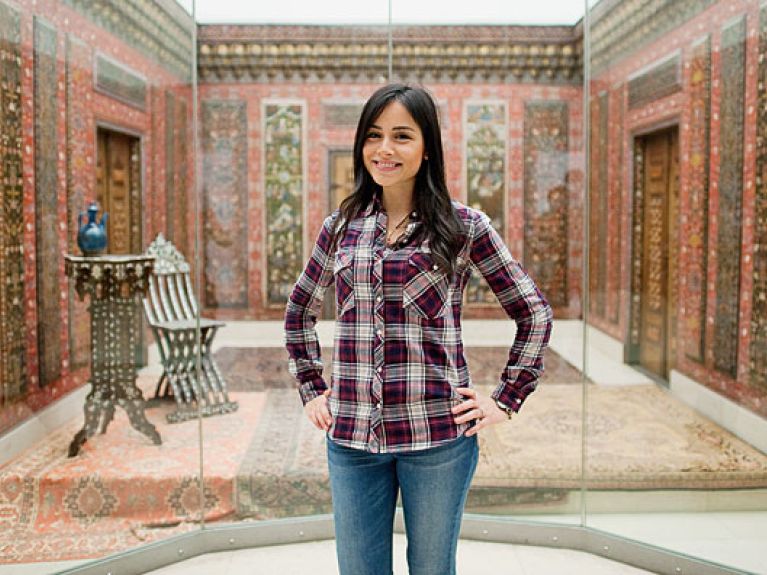 You can learn a lot from them: Rita Albahri from Damascus and other museum guides like her are turning the Multaka (Arabic for meeting point) project into a rewarding idea. Nineteen refugees from Syria and Iraq have been trained to guide their compatriots around the Pergamon Museum (including the Museum of Islamic Art and the Near Eastern Mu­seum), the Bode Museum and the Museum of German History in Berlin. The tours are free of charge. The guides would like to convey to other refugees the cultural history of their homeland as well as the milestones of German history. In doing so they may also include their personal attitude to the works on show. The project was developed by the Museum of Islamic Art, a division of Berlin State Museums, jointly with refugees, and it is supported, among others, by the Federal Ministry for Family Affairs, Senior Citizens, Women and Youth.