Travelling in the Swiss rhythm
deutschland.de asks what mobility will look like in the future: Whether bus or train, all timetables are coordinated.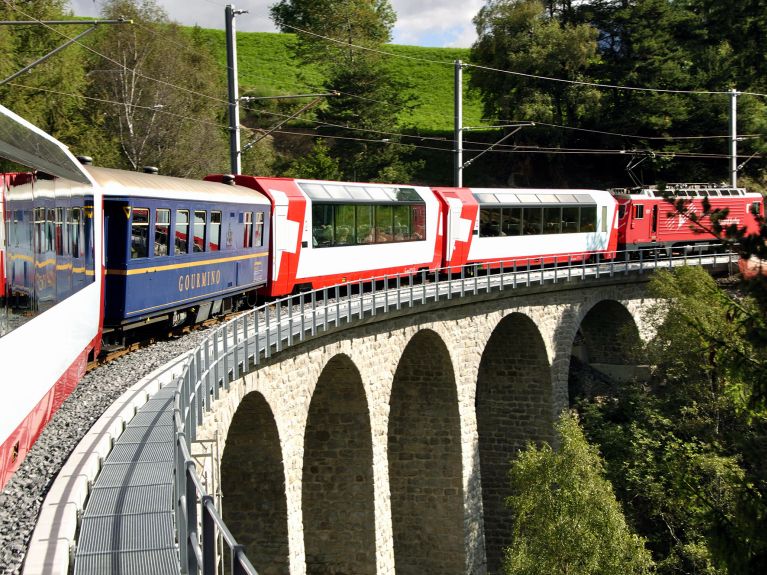 Recently, I had to travel from Geneva to an interview in Niederönz, a community of 1,500 souls in the canton of Bern. My connection: 8 o'clock from Geneva, 9:56 arrival in Bern, 10:06 on the opposite track to Herzogenbuchsee, arrival 10:34. At 10:38 the bus goes to Niederönz, arrival 10:40. If I leave at 9 o'clock, I arrive at 11:40, and so on. That's the Swiss rhythm: trains, trams, buses, even ships are aligned with each other almost everywhere at intervals of every 30, and at least every 60, minutes. Between Zurich and Bern, there will soon be even a train every 15 minutes.
People who drive cars are considered almost whimsical
The fixed times, reliable connections and high frequencies make it easy for the Swiss to take a train. 1.25 million passengers use the train every day, almost one of every six Swiss. To be honest, anyone crossing Switzerland by car is considered a bit odd. This was exactly the thought of the makers of the Swiss train schedules when they introduced the regular interval timetable in 1982. Before this, train passengers in Switzerland had to riffle thousands of thin pages of railway guides to research their connection. Then, suddenly, they simply had to take the train at nine. Or at ten. Or at eleven. The model, on which the Swiss Federal Railways (SBB) overnight offered 20 per cent more connections, was such a hit that it has now spread to the last backwater - sorry, Niederönz.
It's hard to plan a timetable
The regular intervals are now so matter-of-course that, when three years ago the SBB merely considered cutting back in off-peak times, this led to an uprising. "Without a regular interval schedule we'll go back to the Stone Age", warned the passenger organization Pro Bahn. The regular intervals remained. It is extremely difficult to design a timetable with guaranteed changes at junction stations. If only one train is late, scrupulously precise planning collapses like a house of cards. The SBB must therefore have enough spare trains in reserve, and allow for the necessary leeway for the unforeseen. This works so well in Switzerland that, since 2016, even freight trains have been running on a regular interval timetable.
It is especially tight when the schedule has to be synchronised with trains from abroad. If an ICE from Germany arrives with a big delay, the best Swiss timetable can't help. All the more therefore the Swiss are celebrating that German Railways now also wants to run more in accordance with a regular interval timetable. When then every half hour an ICE from Mannheim arrives in Basel, the Swiss trains will be waiting, ready to go.
The upshot?
A regular interval timetable is the best thing that can happen to a train system. This has been known in Germany for years. Now such a schedule is to be introduced in 2030. But it will need more trains and more routes.
You would like to receive regular information about Germany? Subscribe here: