The Jogi Löw of Myanmar
Antoine Hey who once played football for the German Bundesliga is the new national trainer of Myanmar. What does he have in common with Jogi Löw, coach of Germany's national team?
06.07.2018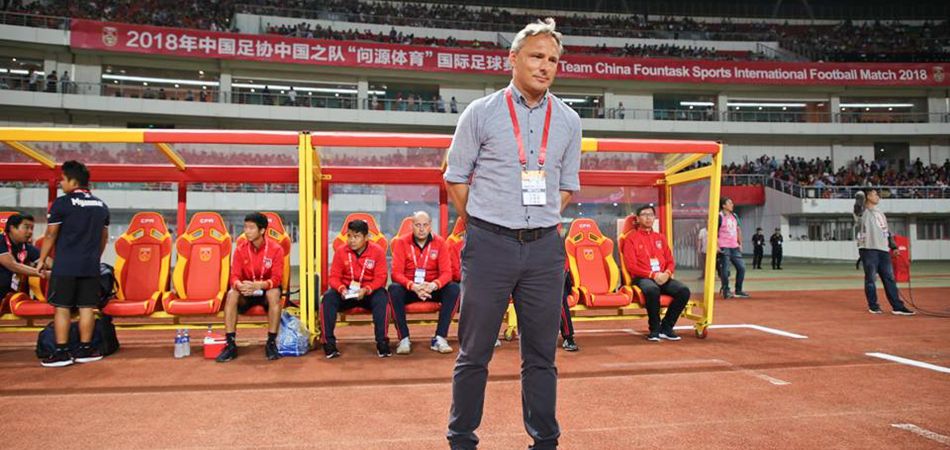 Mr Hey, you were appointed national trainer of Myanmar in May 2018. What are you doing right now? What short and long-term plans do you have? What are your goals?
In May and June we were in Myanmar looking for players for the "U23" and "A-squad" national teams. On 30 June the provisional team was officially announced. From 20 July we'll be in training camp with the U23, and from 2 August we are playing in a four-nations tournament in Myanmar against Bahrain, Thailand and South Korea. From 15 August the Asian Games take place in Indonesia. In September there are two days of FIFA matches (friendlies). The same in October. And the ASEAN Cup takes place in November.
How did you come to be approached by the Myanmar Football Federation?
We had been in touch since they made an initial inquiry early 2010. However, back then I was under contract to Libya. This time around the timing was right.
Myanmar lost 0:2 against South Korea in the World Cup qualifying match. But Germany also lost 0:2 against South Korea, despite being the world champion…
Antoine Hey, Myanmar national football coach
When it comes to international football Myanmar is an unknown quantity. With what German league would you compare its level?
Comparisons are always difficult. Myanmar lost 0:2 against South Korea in the World Cup qualifying match 0:2 against South Korea. But Germany also lost 0:2 against South Korea despite being the world champion…
So far, you've coached a total of five African countries. What is different about Myanmar, what makes the country so special?
In many areas Myanmar is much further advanced than many African countries, not only in terms of its social life but also with respect to its infrastructure and quality of life. Myanmar is just about to take off, and to my mind has huge potential. It's a country you will hear a lot about in future.
How important is football in Myanmar? And do people also follow German football?  
No, only the English Premier League or Spanish football. Bayern Munich and the German national team are the only teams in Germany in which people here are interested.
When people in Germany hear the label "national trainer" they automatically think of "Jogi Löw". How should I envisage your job? What is similar, and what is different?
The job is similar but on a different level. Being a national trainer involves both privileges and obligations. After all, it means you are representing a country in your job.
Interview: Martin Orth