"Fascinating on a human and medical level"
Ulrike Posselt is there when a new life begins: she talks to us about training and working as a midwife.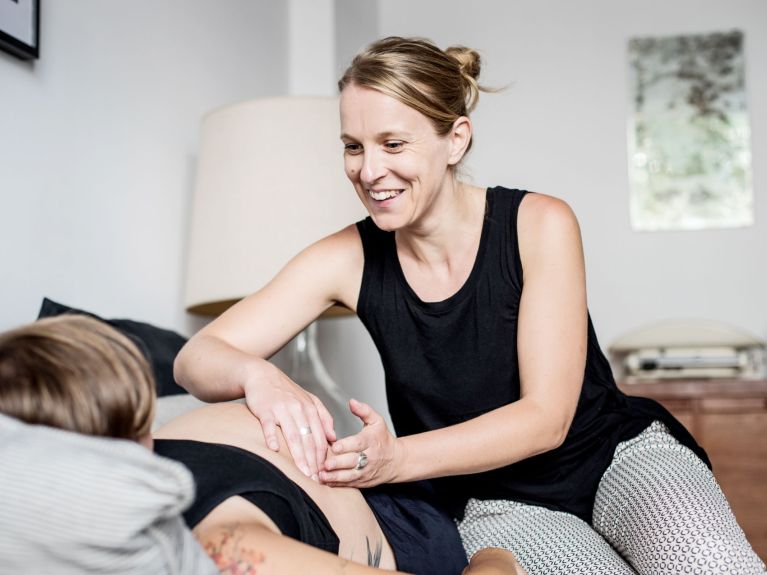 Most people think my job is all about doing breathing exercises with pregnant women and helping them give birth in the maternity ward. Actually the duties of a midwife are far more wide-ranging. After leaving school I wanted to embark on a medical career that would allow me to work autonomously. I completed three years of training as a midwife, and spent several years working as a midwife in a university hospital. Then I went to Australia – I wanted to see something of the world! In Sydney I worked as a midwife in a birthing centre. I like the empathy that is involved in working with women – the job is fascinating on a human and medical level. Nonetheless, I took the opportunity while in Australia to pursue an old dream of mine and spent three years studying drama.
Back in Germany, I worked for a company that "loans" midwives to hospitals on a temporary basis. This made me realise that I no longer wanted to be employed in a hospital because doing shift work – including nights – on the maternity ward is really draining, and there are often staff shortages. That said, as a freelance midwife I now have to be a businesswoman, too, taking care of all the invoices and the ever-increasing paperwork, such as documenting every work step in writing.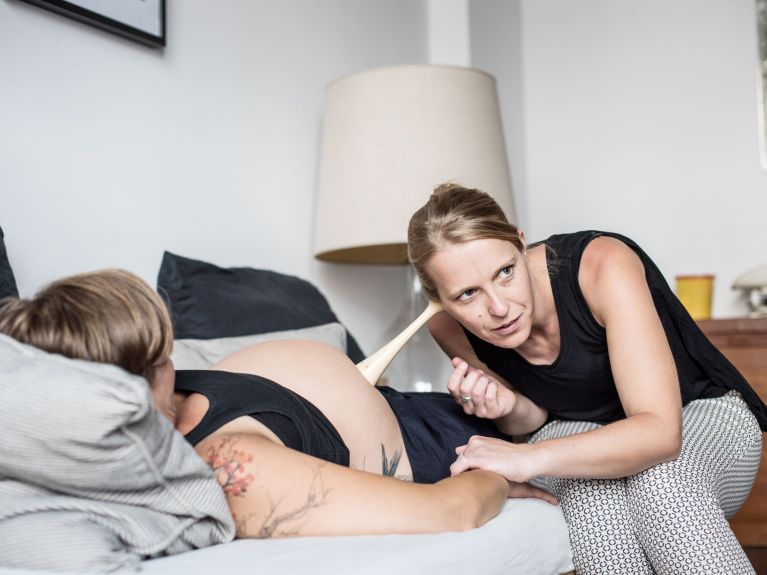 For some years now I have been part of a team at a midwifery practice; I give antenatal and postnatal classes, as well as accompanying women and their partners during pregnancy and the post-partum period. But I'm also keen to go further, so I also took a Bachelor of Midwifery degree. Now I can follow this up with a master's degree and consider heading in a new direction. I think that midwives should be required in future to do a bachelor's degree so that our profession in Germany continues to advance and remains internationally recognised.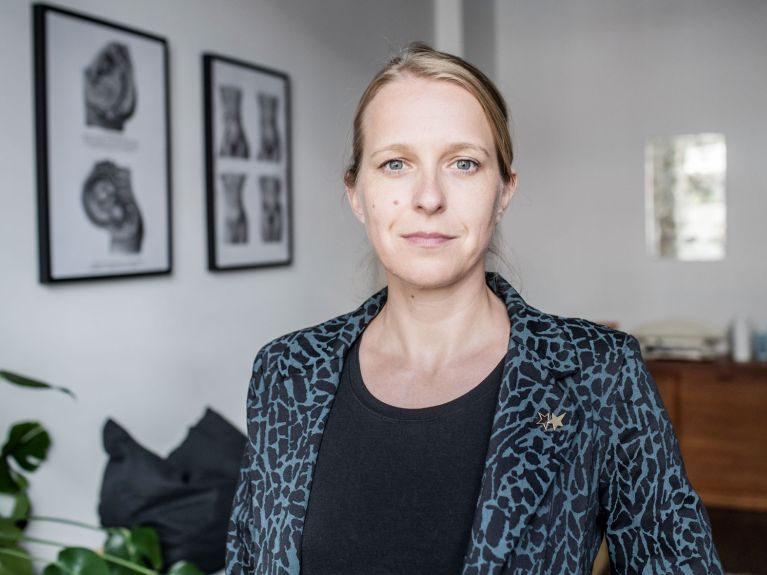 What are the duties of a midwife?
Midwives accompany women throughout pregnancy, run antenatal courses, help with the birth and support mothers in their first few months with their baby.
Where do midwives work?
Midwives can be employed in a hospital or clinic or can work freelance – either affiliated to a hospital or in birthing centres, which are an alternative to giving birth in a hospital.
How does one train to become a midwife?
Currently midwives complete a three-year course of training at schools of midwifery that are affiliated to hospitals. Apart from theory, they also acquire practical experience on the maternity ward, on the postnatal ward, in the paediatric clinic and in the operating theatre. From 2020, the training programme will be converted into a bachelor's degree, which will then require budding midwives to have a university or technical college entrance qualification.
Interview recorded by: Nicole Sagener