Where are you headed?
Discovering Germany in 2020: we have some travel ideas from pros, those in the know and bloggers – plus a special insiders' tip for you.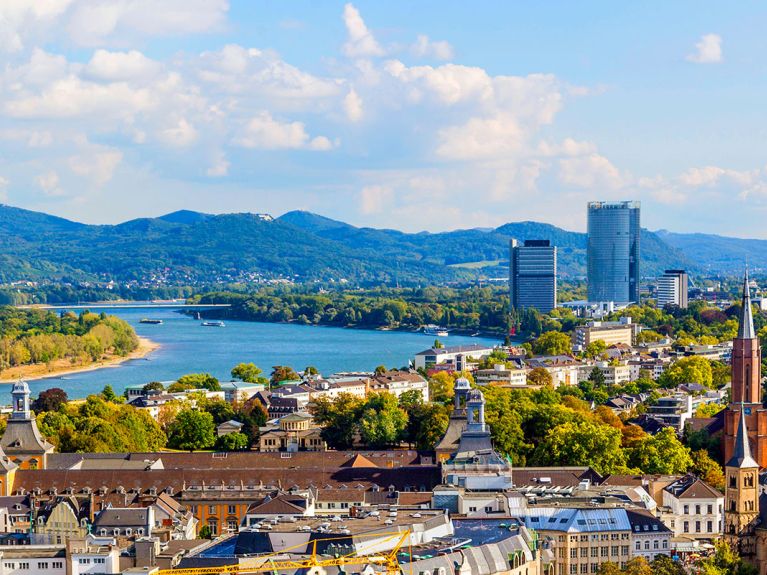 City of Beethoven: Bonn
"Bonn has often stood in the shadow of more exciting cities, but unjustly so", is the verdict of "Lonely Planet", "but the city will be returning to the limelight for Beethoven's 250th anniversary". The renowned Australian travel guide has ranked Germany's former capital its number five best travel destination in the world for 2020. "Anyone who strolls through the historic centre to Bonn Minster and Hofgarten park will gain some idea of the romantic atmosphere that inspired the composer", claims the guide.
Baltic Sea fjord: Schlei
The Schlei Baltic Sea fjord in the state of Schleswig-Holstein, with its fishing villages, farms, sheep and stubble fields, is the top place in 2020 for Christina Mänz from the "Reisereportern". A particular attraction is Arnis – with just 300 inhabitants the smallest town in Germany. Hikers and cyclists, beach fans and sailors will all find their own small piece of paradise along the 42 km fjord with its deep bays and undeveloped stretches.
Gourmet region: Breisgau
On the occasion of the 900th anniversary celebrations of the city of Freiburg, the "Holiday Pirates" travel blog recommends taking a trip to the Breisgau. Not only does this region boast one of the warmest climates in Germany; the wine- and fruit-growing areas in the Black Forest and along the Upper Rhine are the perfect places to discover culinary delights. Among the things you must try are the local Spätzle noodles and Black Forest Gateau, preferably in a traditional cosy restaurant or café in an old town with half-timbered buildings.
Inside tip: the Lusatian Lake District
If you are keen to discover new places, you should take a trip to the east of Germany in 2020. Europe's largest new waterscape – the Lusatian Lake District – is currently being created close to the city of Cottbus. In a region formerly devoted to lignite mining, you will now find beaches, dunes and harbours and can enjoy some beautiful excursions by boat. Several lakes have already been created, and more have yet to be flooded. Most are interlinked by canals. By following a 191 km circuit, you can also explore the region by bike.