Curtain up!
Who will be coming onto the stage, and who will make it big in 2020? We have put together a list of names you should keep an eye on.
Yolanda Zobel, because she has recognised the signs of the time
The French fashion house Courreges caused a stir in the 1960s with its futuristic creations and geometrical forms, flat boots and boxy mini-dresses making it into the wardrobes of Jackie Kennedy and Catherine Deneuve. But then the label disappeared from the radar – until the French fashion and billionaire family Pinault revived it in 2018 and appointed Yolanda Zobel as its artistic director. The German designer turned the business around and is now focusing on sustainability in fashion. A fabric based on seaweed has replaced the famous vinyl look. The latest show on the St. Martin canal in Paris took place in front of rows of wooden folding chairs. Its environmental approach makes the fashion house more relevant than ever before.
Hartmut Dorgerloh, because he wants to show something to the world
The planning, construction, conceptualisation and debating took years, and now in 2020 Germany's most ambitious cultural project is to open: the Humboldt Forum in Berlin. This "museum of the world" is about nothing less than the "question of what has always defined people everywhere." Responsibility for the museum lies with Hartmut Dorgerloh. As director general of the Prussian Palaces and Gardens Foundation Berlin-Brandenburg he had proven that he is able to make complex content accessible to a broad public. At the Humboldt Forum his job is to bring various institutions together under one roof. "It is a bit like when four people decide to live together – but have no experience of flat-sharing", he explains. It will be interesting to see how it works out.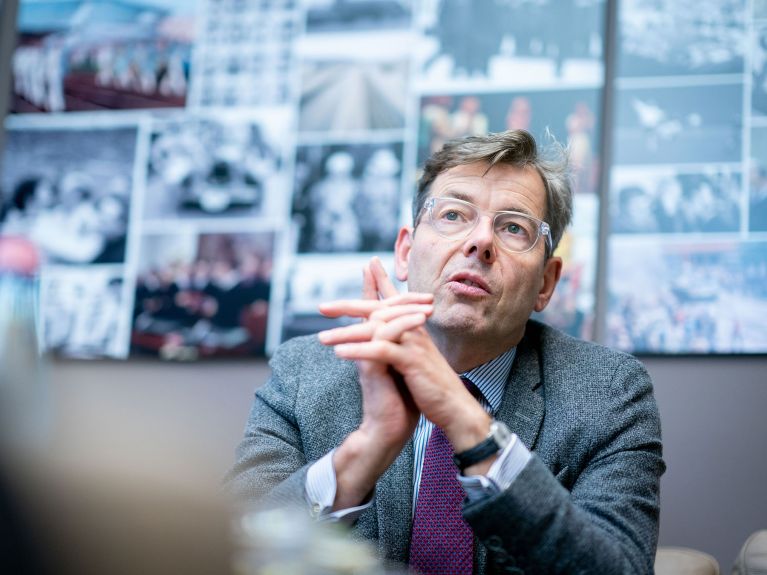 Sabine Gabrysch, because she looks at the big picture
A young doctor, Sabine Gabrysch was first involved in public health when she worked as an assistant doctor at a hospital in Sweden. During a second degree in epidemiology in London, she widened her focus to include global health. Since 1 June 2019, Sabine Gabrysch has been exploring "planetary health" at the Charité hospital in Berlin. This means looking at the state of health of human civilisation and the environment surrounding it, as Sabine Gabrysch is Germany's first professor of climate change and health. And we will certainly be hearing more from her. As she puts it: "I cannot keep my mouth shut when there is imminent danger", she says.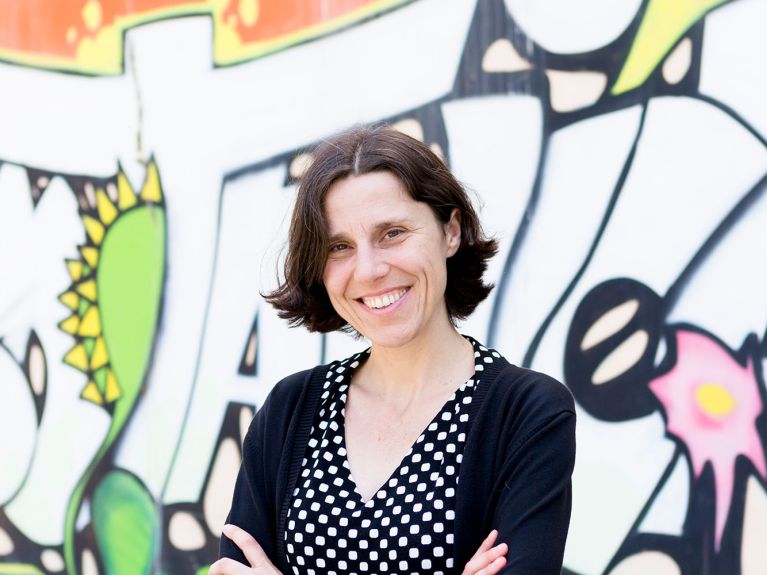 Jürgen Klopp, because he was able to make a dream come true
When the German football coach took over as Liverpool FC's manager in October 2015, the glory days of this 18-time English champion were long past. The fans still dreamt of winning the title, but the team played with neither flair nor conviction in the midfield of the league table. At the top were its rivals from Manchester and London. But Jürgen Klopp had a plan: he wanted to turn "doubters" into "believers", as he philosophised when he took on the job. With this in mind, he launched an unconditional offensive against his team and drummed into them the importance of never giving in. As a result, the squad has now come closer to winning the cup than at any time in the past 30 years. But what will Klopp become if Liverpool actually wins the title? A "football god"?