What 2020 has in store for us
Politics, culture, sport and history – here's what will be important in the new year.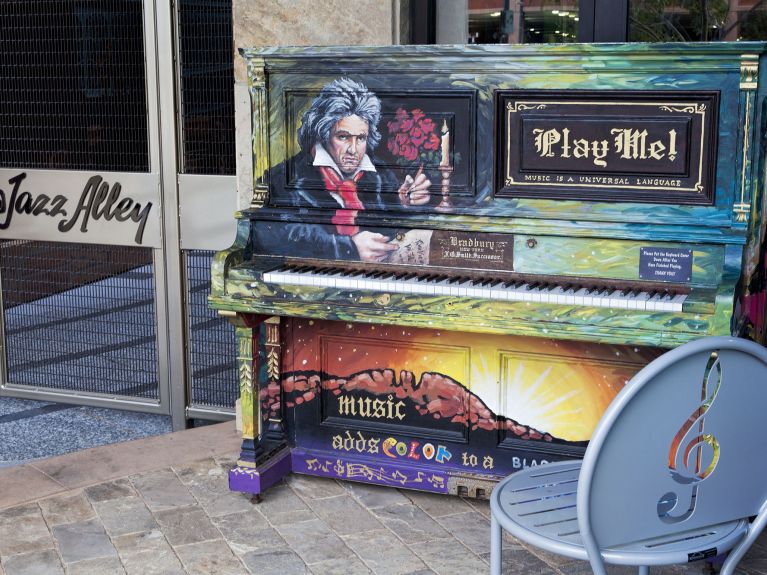 Germany's EU Council presidency
In the second half of the year, it will be Germany's turn to take over the presidency of the EU Council from Croatia. Because the six-month presidencies are fairly short in terms of pursuing political projects, it has always been the practice since 2007 for three countries to join forces in a so-called trio presidency to enable them to make longer-term plans. Together with Portugal and Slovenia, Germany will be running the tenth of these eighteen-month programmes.
30 years since reunification
The 30th anniversary of the fall of the Wall in 2019 will be followed on 3 October 2020 by the 30th anniversary of reunification. It was on this day in 1990 that the unification treaty came into force, and in 1991 Berlin became the capital of the Federal Republic. Ever since, 3 October has been a national holiday.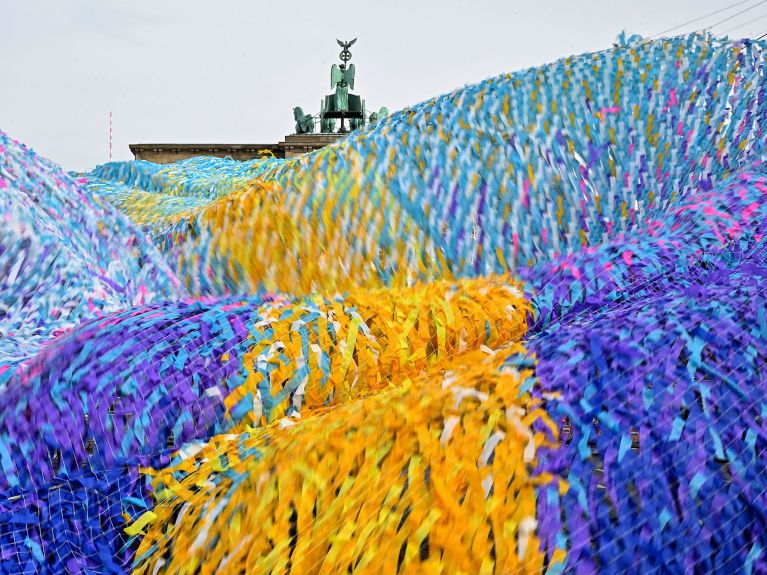 75 years since the end of the Second World War
75 years ago, on 8 May 1945, the Second World War came to an end in Europe following the unconditional surrender of the German Reich and its army. By the time the continent and Germany had been liberated from Nazi rule, 60 million people had been murdered, had died of starvation or had been killed in military action. The war against Japan in the Pacific did not end until 2 September 1945.
250th anniversary of Beethoven's birth
Nobody knows exactly when the composer Ludwig van Beethoven was born, but what is known is that the musical genius was christened on 17 December 1770 in Bonn. This 250th anniversary will be celebrated all year long in Germany. However, this is not the year's only "milestone birthday": on 20 March 1770, the incomparable poet Johann Christian Friedrich Hölderlin was born in Lauffen near Heilbronn, on 27 August 1770 the philosopher Georg Wilhelm Friedrich Hegel in Stuttgart and on 28 November 1820 the philosopher and communist revolutionary Friedrich Engels in Barmen.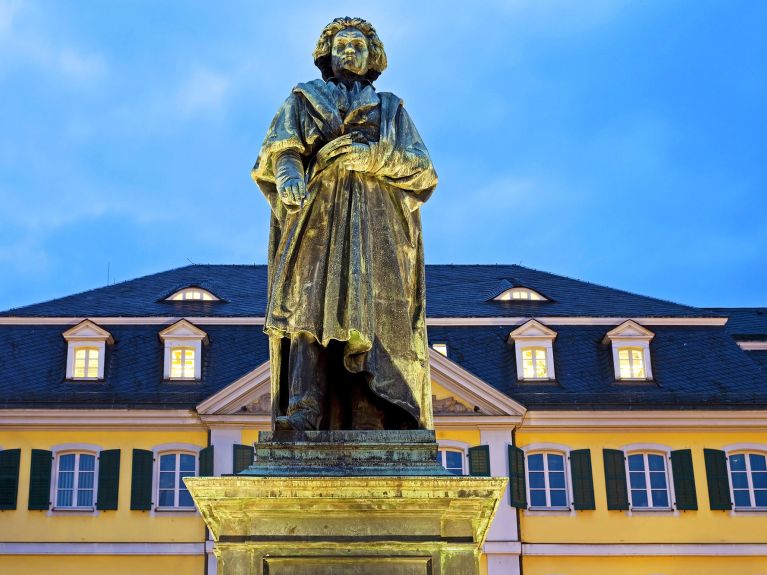 First European UEFA Europa League
The 2020 UEFA Europa League will be nothing short of revolutionary in terms of its form. The championship will be hosted not by just one or two countries, but by eleven European cities plus Baku in Asia. The first match will be played on 12 June in Rome, with the final kicking off in London's Wembley Stadium on 12 July 2020. Fans of sport will have hardly two weeks to catch their breath before the Olympic Games begin in Tokyo on 24 July.
Expo 2020 in Dubai
At the end of the year, from 20 October until 3 April 2021, the United Arab Emirates will be staging Expo 2020 – the first world expo to be held in an Arab country. The exhibition's motto is "Connecting Minds, Creating Future". 192 nations have confirmed that they will be taking part as exhibitors.