An experience for life
Young people talk about the time they have spent abroad in Europe – doing voluntary service or an internship or studying at a university.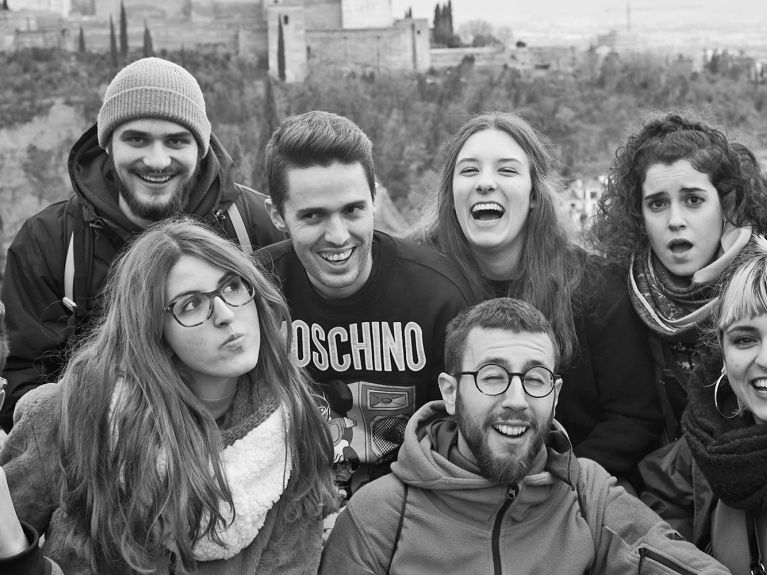 Some sort of foreign placement looks good on your CV and is an important personal experience. Many young Europeans take advantage of the EU's open borders to spend a period of time abroad. A whole host of exchange programmes is available for young people aged 27 or below who want to come to Germany. Volunteer schemes are also to be found in the areas of sport, nature and culture.
The easiest way for students to go abroad in Europe is via the European Union's Erasmus+ scholarship programme. Points of contact can be found at every university; Erasmus+ also arranges internship placements for non-students. Deutschland.de talked to young people who have taken part in various exchange programmes.
Taking care of people with disabilities in Spain
Nicole Eberherr from the Rosenheim region did a period of voluntary service in Europe. Via, an association that promotes international and intercultural exchange, found a placement for her in the Spanish town of Manresa, where she spent ten months taking care of people with disabilities. Now the 19-year-old is studying journalism in Austria.
"On my second day in Spain I was sitting at the bus stop and feeling pretty sorry for myself. There I was, all alone in a foreign country, and didn't understand a word. However, thanks to a crash course in Catalan and an online course coupled with a language tandem in Spanish, I learnt the languages of my host country very quickly. I soon became really fond of the mentally handicapped people I was working with. I would do sport with them or take them on outings to the park. They enjoyed their time with me and were very open in their affection. I shared a flat with two Italian girls, which also helped me improve my Italian. I made friends with people from all over the world, for example an au-pair girl from Sweden. I also joined a club that builds human pyramids. Known as castells, these are a Catalan tradition. Spain made me happier in myself and more self-confident."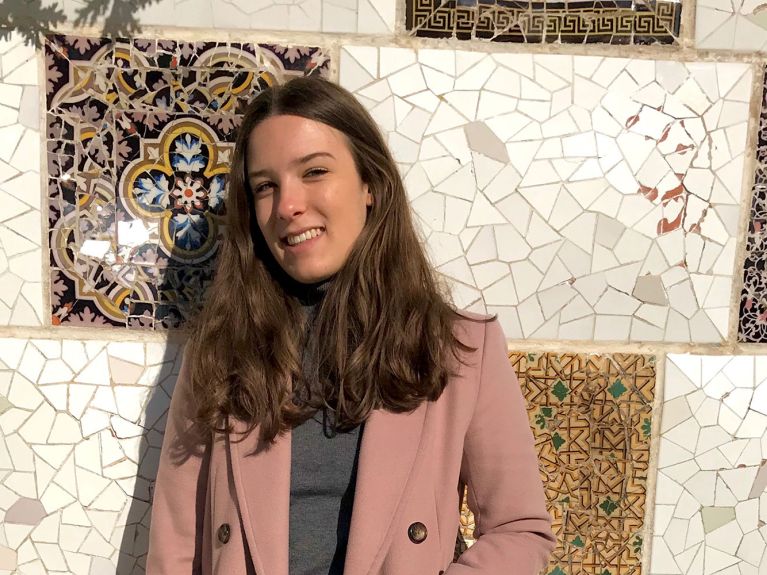 Tending sheep in a German natural conservation area
Coline Diebolt from Wissembourg in France did a voluntary social year in Großsolt in northern Germany. Now the 19-year-old is studying medicine in Homburg in the Saarland region.
"I was the first person to do a voluntary social year in Großsolt, a small village near Flensburg, and I stayed at the vicarage. In the mornings I would be out and about on my own in the natural conservation area, in my role as ranger: I would cycle along hiking trails, cutting off branches and reporting any broken signposts. When I discovered that there was a flock of itinerant sheep here, I knew I was in the right place. I love sheep! I helped with feeding the sheep and cleaning out their sheds, and gave guided tours to classes of schoolchildren. In the afternoons I would help out with groups of scouts. I myself have been a scout since the age of seven. The summer camps were particular highlights for me. Once I also arranged a camp for the German youth leaders in my home town. I also loved the seminars staged for us volunteers, and on one occasion we even went on a sailing tour."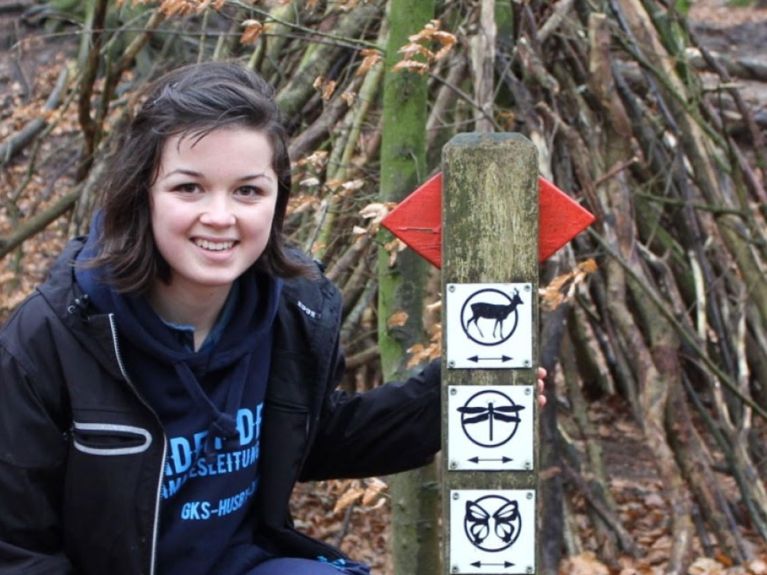 Open doors thanks to Erasmus in Italy
Tobias Beyer from Ingolstadt in southern Germany spent two semesters in Verona in Italy as an Erasmus+ student. Now the 26-year-old is writing the thesis for his master's degree in marketing while doing an internship at a car manufacturer in the Italian town of Sant'Agata Bolognese.
"I would never have imagined the doors that Erasmus would open for me! Everything about my year abroad in Italy was so well organised. I made a conscious decision not to take the room in halls that was on offer, but moved into a shared flat with two Italians instead. At first I had a bit of a crisis because all of the courses were in Italian. But then I found myself a job in a bar and quickly improved my knowledge of the language. My fellow students were also extremely helpful. I discovered that I enjoyed running, and went to competitive events with a French exchange student: first we would race, then do some sightseeing. After my second semester in Italy I applied for internships, and fairly quickly landed a placement in the PR department of a car manufacturer. My internship ends in March 2020, but I am not at all sure that I want to go back to Germany."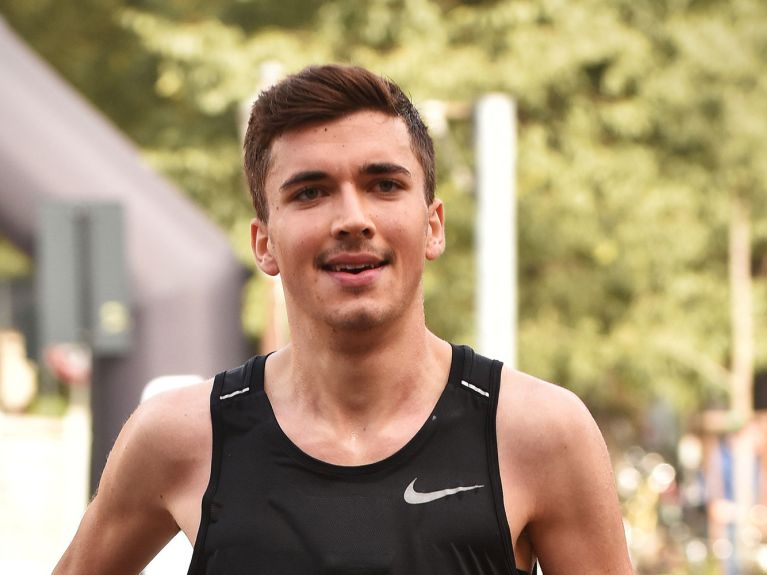 Wonderful work-life balance in Sweden 
Friederike Storch is 24 years old and is doing a master's degree in management in Nuremberg. She spent a semester as an Erasmus+ student in Örebro in Sweden.
"Örebro offers a great programme for exchange students, involving group trips and parties. I am still friends with the girls from my buddy group at the start. I lived on campus and did volunteer work at the Kårhus, the student events centre. Later I was even promoted to the paid role of café manager. I also did athletics and sang in the choir of a Swedish theatre, which meant I had a lot of contact with Swedes. The best thing about the uni was an outdoor course. Almost all of my courses counted towards my degree at home, and it was all really straightforward. Once I've finished my master's I would like to work in Sweden, as the work-life balance there is simply wonderful."