Working Holiday in Germany
Traveling through Germany one year long and replenishing the holiday fund with summer jobs: we present the Working Holiday Programme.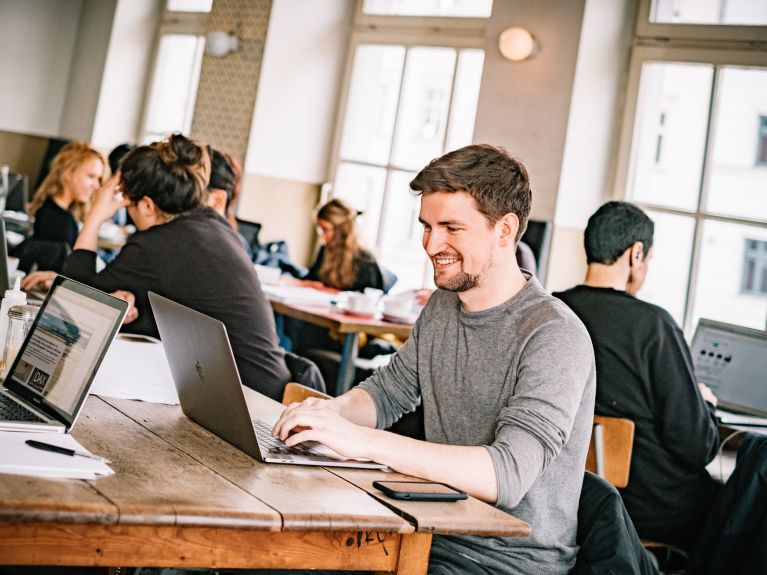 Experience the country and its people, culture and everyday life, earn money and learn the language through jobs – Work and Travel and Working Holiday programmes are a great way to get to know a country really well. These are the requirements for working holidays in Germany.
Who can participate in the Working Holiday Programme?
Bilateral Working Holiday programmes exist between Argentina Australia, Chile, Hong Kong, Israel, Japan, South Korea, New Zealand, Taiwan and Uruguay. Brazil is to join soon.
Canadians can travel to Germany via the Youth Mobility Program (YMP) and work in the country or do an internship related to their university studies.
Is there an age limit for Work and Travel?
Yes, at least 18 and at most 30 years. Only with the Youth Mobility Program is the age limit extended to 35 years.
Do I need a visa for a working holiday in Germany?
Yes, a Working Holiday Visa (WHV). It is valid for twelve months.
Where can I apply for my working holiday visa?
Usually in advance at the German diplomatic missions in the respective country. Only Australians, Israelis, Japanese, Canadians and New Zealanders can apply for the visa even after entering Germany.
What else should I bear in mind?
Work and Travelers must have health and accident insurance valid for Germany and financial reserves of about 2,000 Euro. Often a return ticket is also required or proof of the necessary money for one. How many months participants in the Working Holiday Programme are allowed to work in Germany and how much money they have to prove as security is regulated differently in the bilateral agreements. You should therefore inform yourself at the websites of the German Embassy in your country about details. The portal nomadenberlin.com also provides helpful information in English.
What jobs are there?
Work and travel jobs are not full-time jobs, but temporary and summer jobs. There are many offers in tourism, in call centres, in online business and in agriculture. When looking for a job, the Job Centre in each city provides help. Or look in job exchanges like monster.de, stepstone.de and indeed.com for holiday jobs or Work and Travel.
How well do I have to speak German?
You should have at least a basic knowledge. As a rule of thumb, the more demanding the job, the better language skills that are needed.
Are there alternatives to Work and Travel?
You can work as an au pair in a family, apply to a German company for an internship or do volunteer work.