A life without the Wall
In 1989 the Wall fell, and in 1989 our author was born. She belongs to a generation that never experienced a divided Germany.
I first saw the Wall when I was eight years old. It stood in the garden of an apartment house in Recklinghausen, a town in the Ruhr area. I grew up here in western Germany. I stood looking at the piece of the Wall, and I felt nothing at all. It just seemed strange to me that someone chose to put a piece of concrete in the garden rather than planting flowers.
A few years later I went to university in Dortmund. A fellow student came from a village in Mecklenburg-Western Pomerania, right by the sea. "Oh great, near the beach," I thought. "Yes, I'm from the East," she said. I was astonished. I'd never given a thought to that. The categories East and West Germany simply didn't exist for me. Germany is one country – that had always been clear to me.
Whenever I met someone from one of the new federal states, I always felt it was the same as when someone comes from Bavaria or Lower Saxony. Of course, there are regional differences. And for a long time I thought, after all we have more in common than not. Or do we?
It's a long time since my first days at university, and things have happened that compel me to rethink my naive view of my native country: xenophobia in different forms such as Pegida, Freital, Chemnitz. Suddenly, the whole of Germany is trying to understand "the East Germans". I have the impression that hardly a day goes by without some clever person being asked in the media, why the East Germans are acting as they do. For instance, why do so many people vote for the far right party AfD?
My view is a West German privilege
I learn that my rosy view of Germany as a whole is a West German privilege. Professor Klaus Schröder is head of the Research Association on the SED State at the Free University Berlin. He says: "Many Easterners say that Westerners aren't interested in us. They're not interested in our history and our narratives. And that's the way it really is." He means people like me. People who imagine that their personal perspective is the same for all Germans.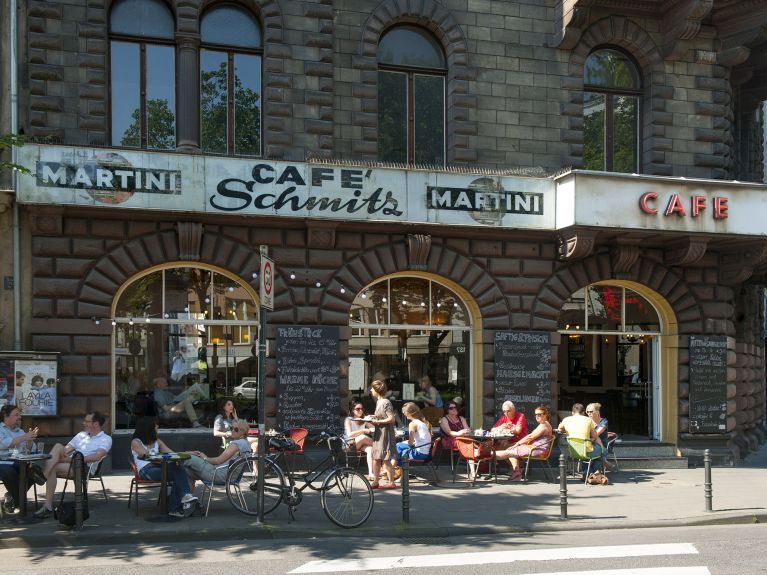 But the supposed all-German identity is shaped mainly by West Germans. Reports about West Germans are more extensive and detailed in the nationwide media. The editorial offices of all the major nationwide media are located in West German cities. The East only seems to be in the spotlight, when it causes problems.
There's more of a divide between poor and rich
Nowadays, I live in Cologne. I would love to carry on thinking Germany is a whole. That's becoming increasingly difficult. But in my opinion, the dividing line isn't defined by the former border. It runs between people who are economically and socio-culturally better-off and those who are less privileged. My reality is a district with lots of children in Cologne's inner city. People ride cargo bikes past small cafés. You find that in Leipzig or Jena in the East as well. And you can just as easily find neo-Nazis in Dortmund and AfD voters in Gelsenkirchen in the far West of the country.
If Germany is to become united, everyone needs to learn for themselves, to approach each other with an open mind and with genuine interest. In the last 30 years Germany has grown up. The time has come for us to act as adults as well.
You would like to receive regular information about Germany?
Subscribe here: