Stayed here
The writer María Cecilia Barbetta has found her second home in Germany. Here she tells how it happened.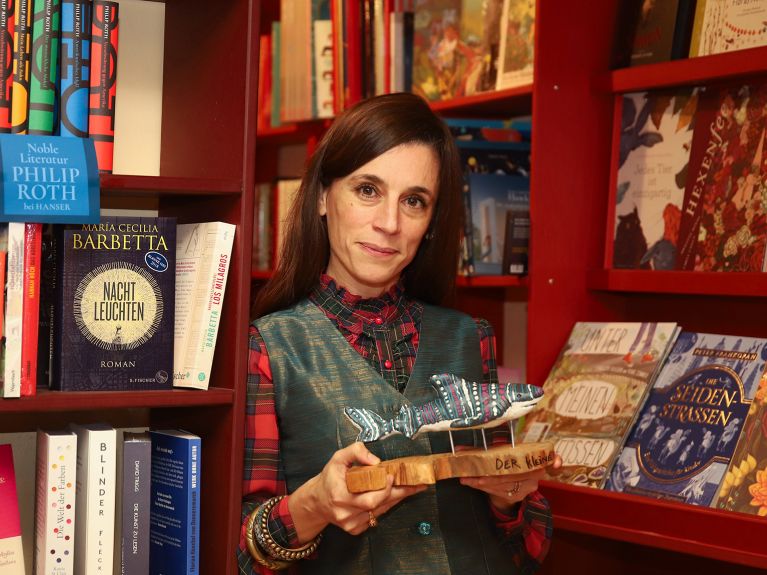 "Zu-rück-blei-ben! Zurückbleiben!!!" (Stay back!!!) The strict commanding tone makes my heart stand still. I'm terrified and stand frozen to the spot. The doors close, and the U-Bahn I wanted to board for the university moves off, leaving me standing there alone, staying back as I was ordered. Meanwhile, I happen to have stayed put in Berlin for 23 years. Next year I will have spent half my life here, although I originally came in October 1996 for the foreseeable duration of my doctorate. So what made me put down roots in Germany instead of returning to my family in Buenos Aires after finishing my PhD as I once planned? After all, they originated from Italy and Lebanon rather than here. It definitely wasn't the ceaseless repetition of the order shouted by the underground staff that made me change my mind, though admittedly they, the officials in Berlin, eventually changed their tune. Haven't you heard them, the friendly automatic announcements?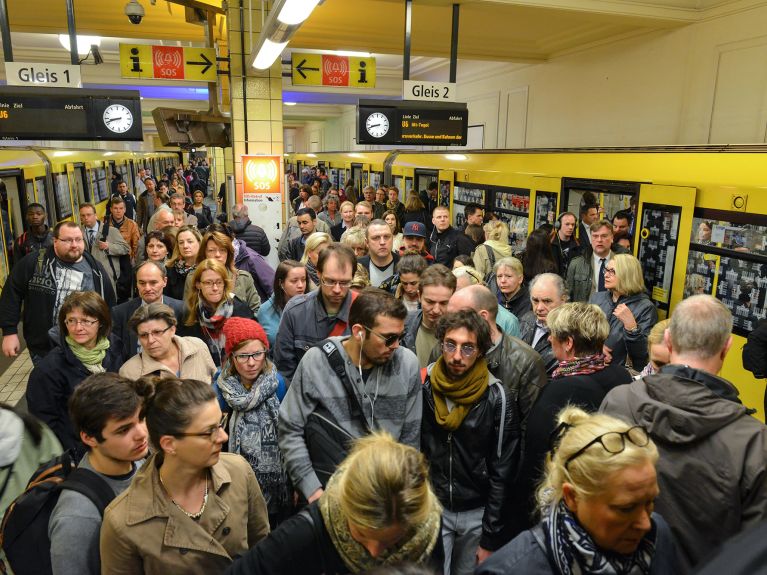 The world city with a heart is what they called Munich in the brochures. After gradually settling in Berlin, I was convinced that the official slogan of Bavaria's capital could be transferred to the whole of the country. In those days long ago, Germany had a heart for animals, a heart for children, and a heart for me. I felt warmly welcomed, by colleagues who asked me all about my home country, by passers-by who I asked where I could find a women's bookshop or an art house cinema. But, because of my South American socialization, what I perceived as a certain distance or barrier in everyday interaction, turned out to be respect, a desire by my counterpart to stop and think in order to consider something or other more seriously. I was full of admiration for the strong sense of responsibility and solidarity radiated by confident women who followed their political convictions and, unlike women in Argentina, felt no compulsion to wax their bodies or wear makeup. I stayed in Germany, because everything around me was fascinating and waiting to be learned: critical reflection, esteem for others and the feeling of freedom.
I've change a lot, Germany has too. Recently, I was totally dumbstruck, but in a different way to when I first arrived. I was pushing my trolley along in the supermarket and passed by a young man and his daughter. What did I think I was doing, overtaking him! "You're not even from Berlin." He used the familiar 'du', years after I had consciously trained myself out of using my normal Argentinian 'du' as the form of address. Since we've reached the point where we try to respect people's integrity at all levels, I'm in favour of setting the boundaries where they belong. I addressed the young father with the formal 'Sie', so that Berlin and Munich, Dresden and Hamburg, Leipzig and Bonn remain world cities, where immigrants can live and work, people like you and me who have a heart for Germany.
María Cecilia Barbetta was born in Buenos Aires in 1972. She grew up in Ballester, the immigrant quarter, where her novel Nachtleuchten is set, and where she attended a German-Argentinian school. In 1996 she moved to Berlin, and stayed. Her first novel, Äderungsschneiderei Los Milagros (2008), was awarded the aspekte prize for literature. Her second novel about the eve of a political overthrow, Nachtleuchten (2018), was awarded the Alfred Döblin Prize and the Chamisso-Preis/Hellerau. In October 2018 the novel ranked number in the bestseller list of Südwestrundfunk (SWR public broadcasting company) and was shortlisted for the German Book Prize. María Cecilia Barbetta writes in German.
You would like to receive regular information about Germany?
Subscribe here: