The bicycle becomes a status symbol
In Germany the enthusiasm for cycling and for unusual bicycles is growing. The latest trends.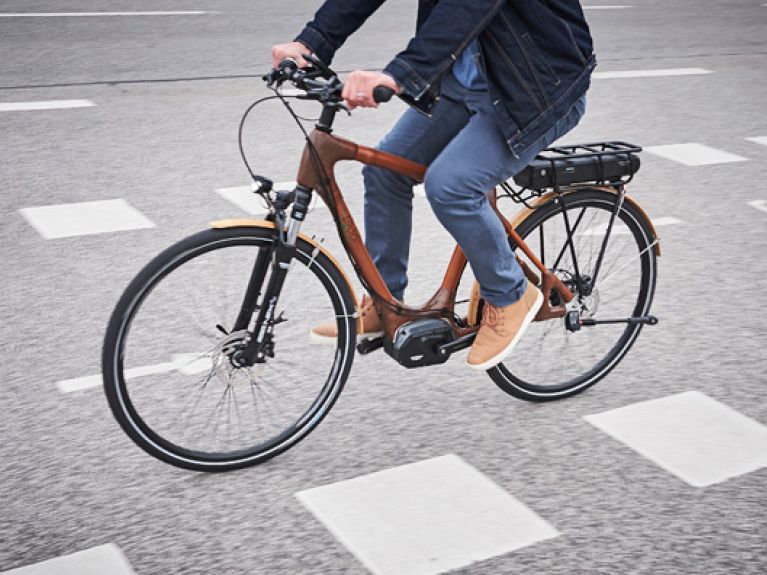 Germany. Baron von Drais would be pleased if he could see what has become of his invention: two hundred years after the first ride with his "dandy horse", Germany is experiencing a bike boom. The two-wheeler is now not only a means of transport, but the expression of an individual lifestyle.
Bamboo bike with an electric drive
Outside bamboo, inside high-tech, and sustainable and fairly produced to boot. A start-up in Kiel has launched the first bamboo e-bike, "my Boo", on the market. The frames are hand-made by a social project in Ghana, motor and components assembled in Germany. Bicycles made of the stable natural material bamboo are not a new invention; they were first presented in London in 1894. But it is only now that they are the next big thing.
Foldable freight bicycle
Freight bike instead of car: the environment-friendly family coach is the new status symbol of young city dwellers. In the morning, they use it bring their children to kindergarten, in the evenings to transport beer crates for the party; practical and cool. For every purpose there is the right model – recently also a folding freight bike. The pioneer was the "Cargo Node", which its inventors were able to realize with a kick-start campaign. With a few hand grips, the bulky vehicle can be made small enough that you can take it with you on the train.
Gravel bike
The latest trend in bicycle design has come to Germany from America: gravel bikes. The combination of road bike and mountain bike is suitable for sports-minded cyclists for whom the main thing is to move along at a good pace but also to ride sometimes over sand and gravel roads.
Walking bike for adults
The construction of the metal technology student Petra Rupp leads back to the beginnings of the bicycle. She has built a modern walking bike. Inspiration was provided by her three-year-old daughter, who speeds all about having a whale of a time on her children's walking bike. The walking bike for adults is a converted ladies' bicycle. Rupp removed the bottom bracket and brakes, calculated the new geometry on the computer and adapted the size of the wheels. It works!
Special: Bicycleland Germany