They are standing up for democracy
These men and women are standing up for democracy with courage and creativity.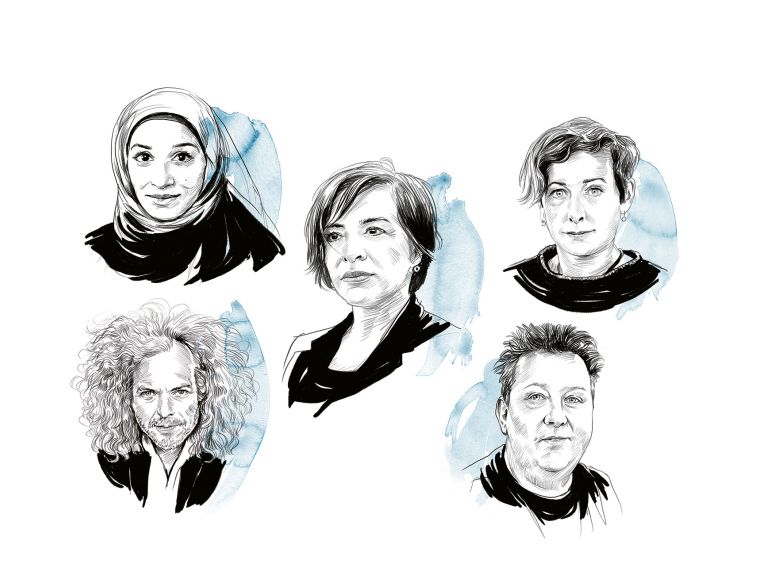 Anabel Hernández
Journalist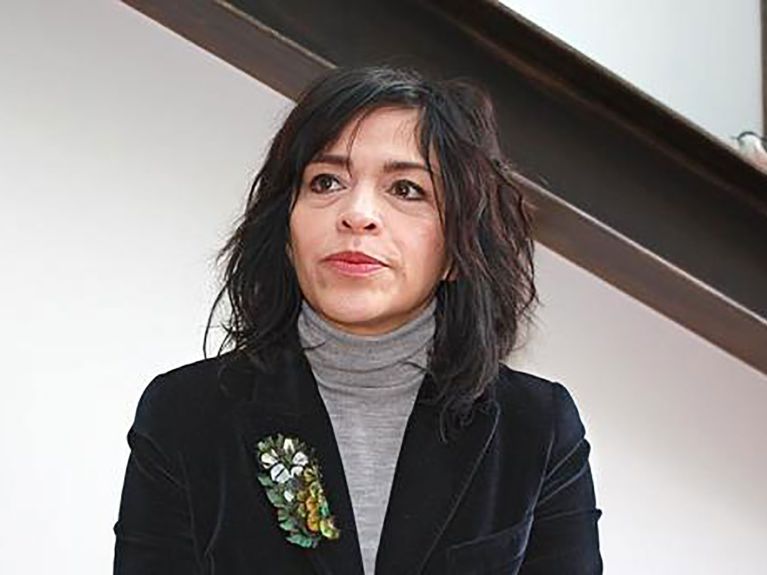 The well-known investigative journalist from Mexico is one of the courageous men and women in many countries who use the power of the word to expose grievances and stand up for democracy – and by doing so often put their own safety at risk. Anabel Hernández has been honoured with several prizes for her articles against corruption and human rights violations and now lives in Europe – also for security reasons. Nevertheless, she says: "This is my job. And I'm convinced that if I put some light in this darkness, it's more important than my own safety." At the Global Media Forum of the Deutsche Welle (DW) in Bonn, the courageous reporter received the 2019 DW Freedom of Speech Award for her commitment as a journalist.
Leila Younes El-Amaire
Slam poet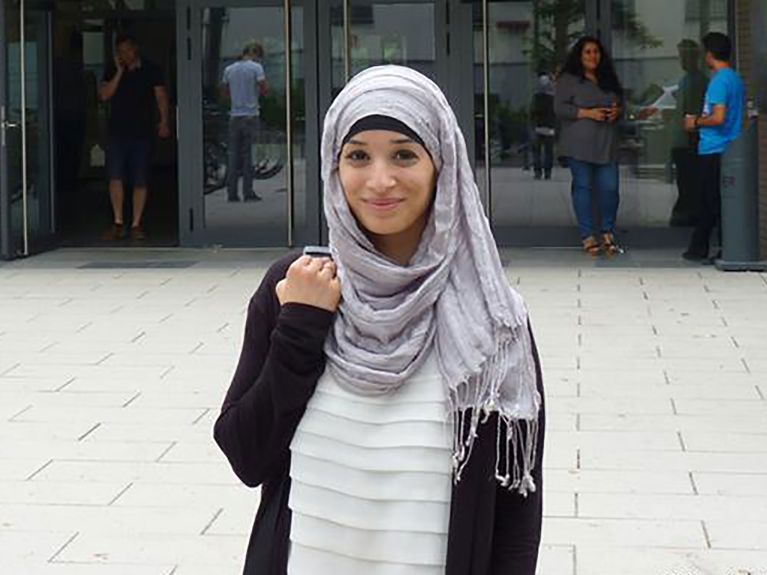 The 28-year-old Berliner is one of the co-founders of JUMA, an association whose name is short for "young, Muslim and active" in German. It aims to give young Muslims a voice. That is also a goal of the i,Slam association, where the German-born daughter of a Syrian mother and Palestinian father has been active since 2011, showing people how to gain a hearing on social and political issues in a creative and poetic way as a slam poet. The lawyer wears a hijab and regards herself as a feminist – and she says what she thinks. She is a role model for many young women and men. The Alliance for Democracy and Tolerance against Extremism and Violence has appointed her as Ambassador for Democracy and Tolerance for her efforts and because she lives by and passes on democratic values.
Germany's Basic Law outlines 19 fundamental rights. The 59-year-old actor, author and film-maker has spent many years closely examining what they mean for democracy and how to make it pos­sible to "emotionally experience and feel something apparently abstract, the basis for how we live together in democracy". He has concentrated his findings in an "incitement to democracy" entitled "GG 19 – Deutschland in 19 Artikeln" (Basic Law 19 – Germany in 19 Articles), an equally persuasive and entertaining anthology film with contributions from 25 screenwriters, 19 directors and a Who's Who of the German acting profession.
Sebastian Krumbiegel
Singer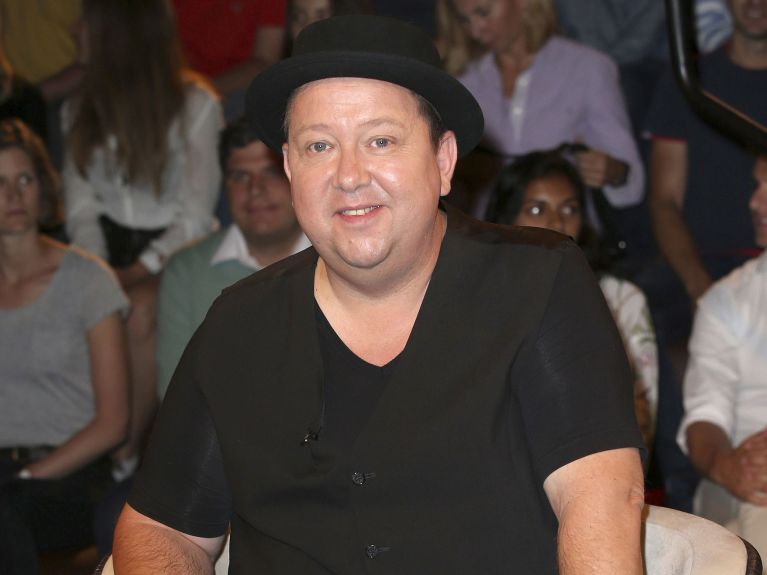 When he wrote "Die Demokratie ist weiblich" (Democracy is female), he was not talking about German grammar. It is the name of a new ode to humanity, freedom and solidarity by the 53-year-old singer of the band Die Prinzen. In a video the lyrics of the song are presented by 68 celebrities from the arts world – including Berlin Maxim Gorki Theatre director Shermin Langhoff, the musician Udo Lindenberg, the actor and singer Anna Loos, the writer Sibylle Berg and the drag artist Olivia Jones. The message of his song, according to the Leipzig-born singer, is: "Democracy is not a sure-fire success. We have to nurture it every day, look after it!" And that includes openly singing its praises in public.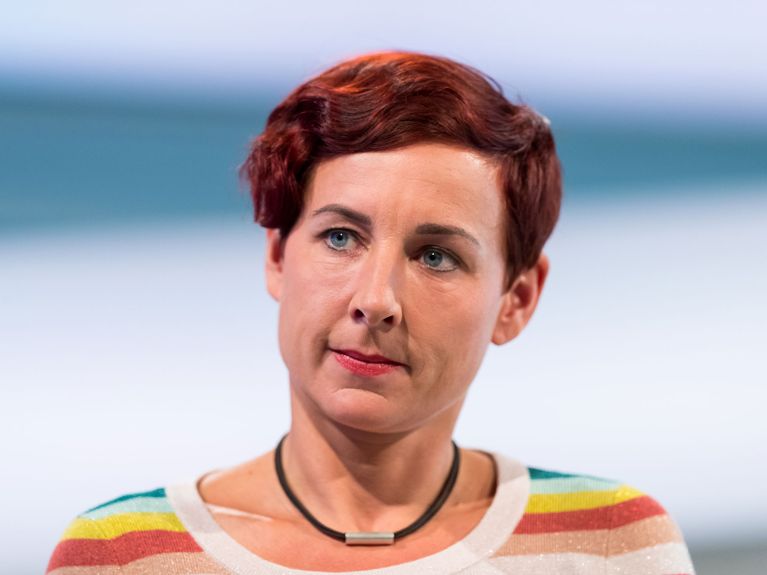 Her ideal image of a democratic citizen is "one of those people who think for themselves about what they would really like to have and what they consider worthy of improvement in the country, and who then take the sword into their own hands!" Figuratively, of course. Like the 45-year-old bestseller writer and judge at the State of Brandenburg Constitutional Court, mother of two, enthusiastic rider and active, militant democrat. That is why Juli Zeh took legal action at the Federal Constitutional Court against biometric passports and is one of the initiators of the Charter of Fundamental Digital Rights of the European Union. Last year she was awarded the Federal Cross of Merit for her "engagement for civil liberties in the digital age".
You would like to receive regular information about Germany? Subscribe here: