"A threat to democracies"
What role is played in conflicts by conspiracy theories? An interview with the expert Michael Butter.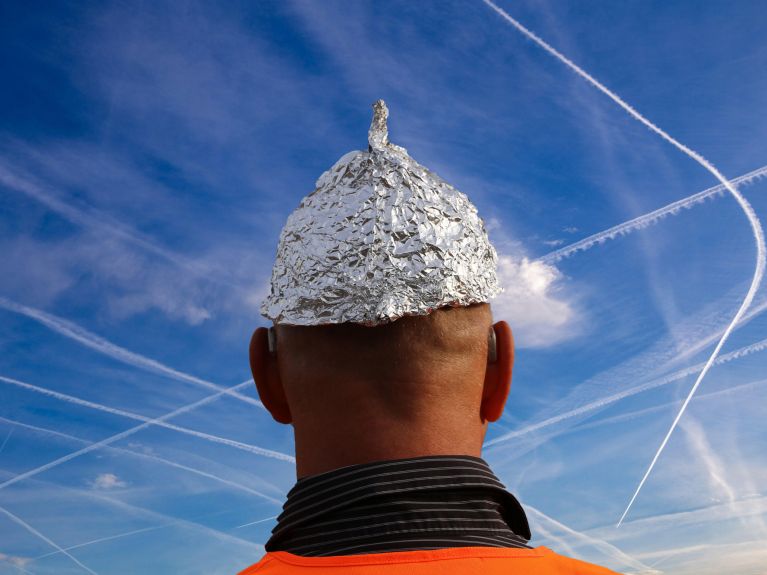 Ensuring access to reliable information and promoting freedom of the media are among the political objectives of Germany's G7 presidency. The idea is to help citizens recognise disinformation and conspiracy theories and take active steps to counter them. Michael Butter, a professor of American literature and cultural history at the University of Tübingen, has been studying conspiracy theories for years. He explains how they evolve and why they can pose a threat to democracies.
Professor Butter, why do people believe in conspiracy theories?
Conspiracy theories offer explanations and help people make sense of the world. They allow everything that occurs to be attributed to intentional human behaviour. Nothing happens by chance. This is basically the key criterion in the way conspiracy theorists view the world.
Who is particularly susceptible to such a view of the world?
On the one hand, people who want things to be clear-cut, unambiguous. Conspiracy theories divide the world up into good and bad, with nothing in between. And on the other hand, people who feel disempowered are susceptible. They believe that they, their group or indeed the entire nation is losing control. Conspiracy theories are attractive for this group because they not only provide an explanation of what is happening but also return some sort of control to them. After all, such people can at least claim to understand what is going on.
How dangerous are conspiracy theories?
Not all conspiracy theories are dangerous. However, there are three dimensions that can make them dangerous. Firstly, they can serve as a catalyst for radicalisation, thereby leading to violence. People who believe that they have uncovered a plot may feel obliged to take up arms in an attempt to destroy the plot. This is something we saw in Halle, Christchurch and on Utøya. Then people end up getting injured and killed.
Secondly, medical conspiracy theories are dangerous. If established medical knowledge is declared untrue, people risk their own lives and the lives of others. We are seeing this during the current coronavirus pandemic.
And thirdly, conspiracy theories can certainly pose a threat to democracies if they undermine trust in democratic processes and institutions. In a worst case scenario, people may be incited to take active steps against democratic institutions – as we saw on 6 January 2021 when the Capitol in Washington was stormed.
Do countries use conspiracy theories to destabilise other states?
Yes. In recent years the Kremlin has been disseminating disinformation and fake news, particularly about the refugee flows that began in 2015 and the alleged disintegration of Germany. Then there was the Russian propaganda campaign launched against Ukraine in 2014. The alleged coup by Nazi groups in Ukraine, orchestrated by the USA and Nato. As far as the Ukraine war is concerned, it almost looks as if Putin's innermost circle actually believed these conspiracy theories and seriously thought their troops would be welcomed with open arms in Ukraine. This of course was by no means the case.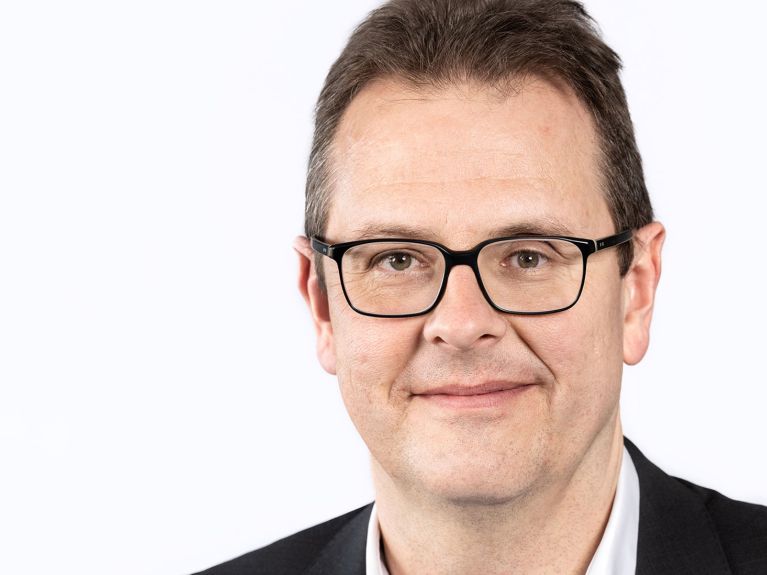 Why does the Russian government spread fake news and myths in other countries?
This is an attempt by the Kremlin to split society, create confusion and incite conflicts. The idea is that positions that run contrary to Russia's interests should not be cast in a popular light in the public sphere.
How can believers of conspiracy theories be convinced of the reality?
By engaging in conversation with them and asking honest questions. Why does your view of the situation differ from mine? Why is that person an expert in your opinion, and another person is not? This may trigger a process of self-reflection, though there is no guarantee this will happen. It will certainly be a long and exhausting process.
You would like to receive regular information about Germany? Subscribe here: