The future of foreign policy
The feminist and activist Kristina Lunz wants to rethink foreign policy with a view to making the world a more feminist, fairer and safer place.
Christina Iglhaut / 04.03.2022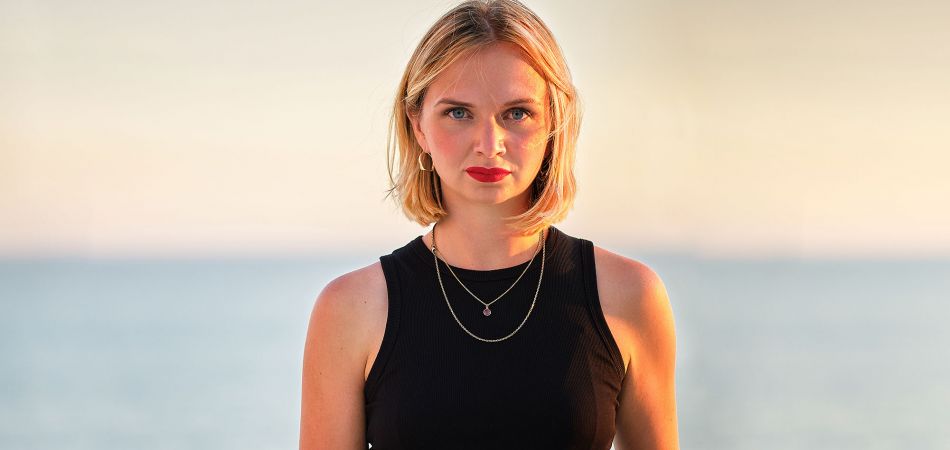 March 8 is International Women's Day. That's why, in our "Women Shaping our Future" campaign, we're introducing you to inspiring personalities from Germany and showing how they are working to strengthen women's rights worldwide.
She has advised the United Nations, set up the Unidas women's network for Germany's Federal Foreign Office, and is co-founder and co-director of the Centre for Feminist Foreign Policy (CFFP). Now the German feminist, political scientist and activist Kristina Lunz has set herself some even loftier goals: to rethink foreign policy. All over the world, human rights and the rights of women and political minorities are coming under massive attack. According to Kristina Lunz, however, misogyny can be observed not only in the day-to-day politics of nation states, but increasingly often in established international organisations, too.
A feminist foreign policy involves dismantling patriarchal structures in foreign and security policy.
Kristina Lunz, activist
For feminism and peace
Via her "Centre for Feminist Foreign Policy" in particular, she is therefore fighting for a shift in mindset, for a new interpretation of what we mean by security, and for feminism and peace. "Power resources are currently primarily in the hands of privileged men. A feminist foreign policy involves wanting to dismantle these patriarchal structures in foreign and security policy", Lunz said in a deutschland.de interview. She explained that this form of leadership also requires foreign policy to focus not on military strength but on human safety. The centre she founded intends to bring together leading thinkers and practitioners from the area of feminist foreign policy, to support grassroots projects and to stand up against global inequalities.
On 13 April 2022, a CFFP summit will be held on this – in partnership with the governments of Canada, Sweden, Mexico and Switzerland, the civil society organisations ICAN, CREA, ICRW, SUPERRR Lab, the Center for Reproductive Rights and the Open Society Foundations.
Utopias rather than realpolitik
Lunz also sheds light on the patterns of male dominance in her new book "Die Zukunft der Außenpolitik ist feministisch" (i.e. The future of foreign policy is feminist) and explains that a fair and safe world could be created if we succeeded in breaking through these patterns. She calls for more utopias rather than realpolitik and wants to question the status quo that has been in place for hundreds of years – the aim being to make foreign policy more human, effective and inclusive.
JOIN IN!
Would you like to network digitally with other committed people, discuss ideas and inspire one another? You now have the chance to do just that.  Take part in our prize competition and you could win:
participation for one person in an exclusive Herr & Speer digital workshop on the subjects of feminism, diversity and HeForShe
participation for one person in a high-quality virtual event to build personal links with female business founders from Germany and the world
What do you need to do? You have until 27 March to comment on one of our #FemaleFuture posts on our social media channels and tell us why the subject of equality is close to your heart.
More information about our campaign can be found on our Instagram channel.