"Radical solidarity from men"
How feminist do men need to be? Robert Franken, co-founder of the "Male Feminists Europe" platform, explains.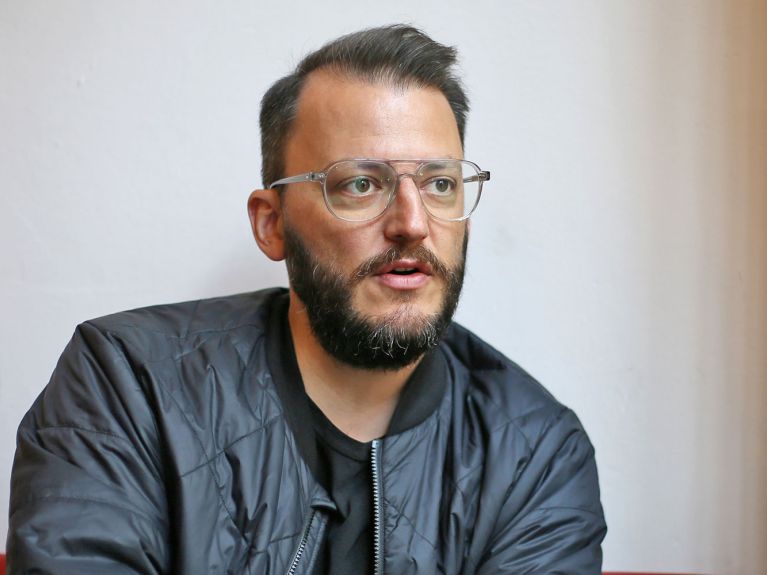 Robert Franken is a feminist, co-founder of the "Male Feminists Europe" platform and a voluntary ambassador for the UN Women's solidarity campaign HeForShe.
Mr Franken, why should more men be feminists?
In principle, feminism does not need any men in order to be effective. It is also not about feminism having to formally issue any invitations to men. The onus is on us as men to join the cause: we must understand feminist issues and acknowledge what women are experiencing.
If men are asked, most are in favour of gender equality nowadays. And yet too little happens nonetheless. Where is the problem?
The sociologist Ulrich Beck once described this phenomenon as "verbal openness coupled with almost complete behavioural paralysis". It is easy to make a statement in favour of gender equality, yet genuine change requires a willingness to reflect, the ability to speak and act, and a desire to learn, as well as the ability to unlearn or shed certain behaviours and to credibly and lastingly assume responsibility.
How can men support women in the battle for gender equality?
They can – and must – take advantage of their decision-making power and their privilege. This must happen on many levels: the individual, the organisational and the systemic. Women are not underrepresented, they are excluded by the structures that are in place. And it is precisely these structures that we must target. This requires radical solidarity from men. We must recognise that we are part of a problem even when we act with the best of intentions. Only then we will make genuine progress in this respect in society as a whole.
Are men in Germany sensitised to this issue?
To be honest, one would have to be living in a cave not to be aware of the debates that are underway at the moment. Yet the resistance is considerable. After all, it is ultimately a question of status, power and money. It is hard to fathom on a rational level why men should resist a quota of 30 to 50 percent women. On an emotional level, however, it is very easy to understand.
In what sense?
For people with privileges, equality sounds like a disadvantage. This is what we need to address: with radical solidarity, but also by researching our own socialisation and system experiences. This is the key that will enable all genders to jointly reshape the world.