"A signal of strong democracies"
German Chancellor Olaf Scholz explains in our interview why the G7 is so important and what Germany expects from the summit in Elmau.
Carsten Hauptmeier, Arnd Festerling / 23.06.2022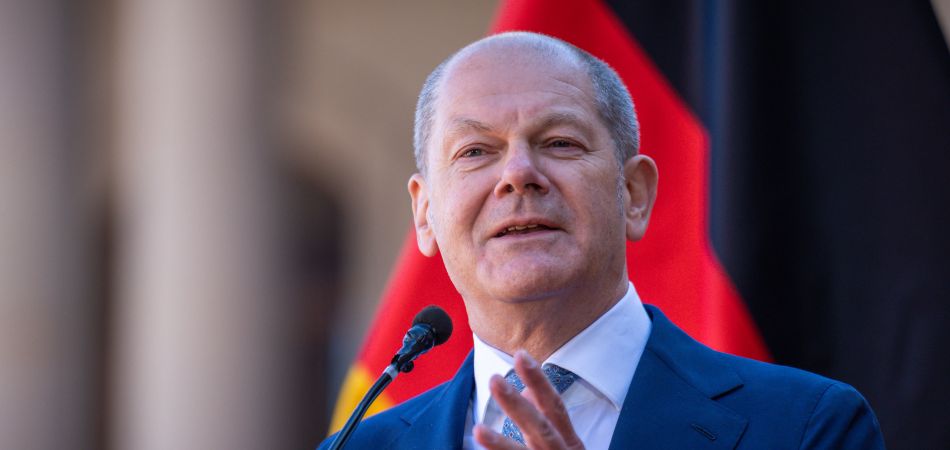 Federal Chancellor, what is the importance of the Group of Seven for Germany?
The G7 is an alliance of seven leading economic democracies that regard themselves as a community based on shared values and are committed to freedom and human rights, democracy and the rule of law, and to international law. Together, they promote prosperity, climate action and sustainable development worldwide. In the German government's view, the G7 members – as value-based partners and leading industrialised countries – have a particular responsibility to shape a positive future for all people on a healthy planet in the spirit of the 2030 Agenda of the United Nations and the Paris Agreement. The G7 format provides a suitable informal framework for taking joint responsibility for addressing global challenges.
Which goals is the German government pursuing during its G7 presidency?
"Progress towards an equitable world" is the slogan for our G7 presidency. This is the goal we set ourselves when we assumed the presidency of the G7 at the beginning of the year. Not even two months later, on 24 February 2022, Russia began its war of aggression against Ukraine. This war marks a turning point in history. And it also marks a turning point as regards the priorities of our G7 presidency. Our unanimous support for Ukraine in its efforts to repel the Russian aggressors is vital – in financial, humanitarian and indeed military terms. However, this important commitment to Ukraine will not lead the G7 to neglect its responsibilities towards other global challenges. On the contrary, many of the goals we defined at the start of the year are actually becoming more urgent in view of the changed global order. The ongoing COVID-19 pandemic, anthropogenic climate change and the transformation of our economies require joint responses and powerful impetus.
In this context, those who wish to drive forward change should work together with others who support such change and are willing to use their unity to resolve global problems – with concrete initiatives and climate partnerships, sustainable investment, global food security, global health and resilient democracies. This also includes liaising on the state of the global economy, addressing the issue of robust supply chains, improving gender equality, combating disinformation and stepping up collaboration in the area of digitisation.
I have invited Indonesia, India, South Africa, Senegal and Argentina as partners
Olaf Scholz, German chancellor
What are your hopes for the summit in Elmau?
Elmau is to jointly send out a signal of strong democracies that are aware of their global responsibility – a signal that is more important than ever in today's turbulent times. The summit is designed to highlight the unity and resolve of the G7 and demonstrate that the G7 lives according to its values and shares them with close and strong partners. Besides the G7 leaders, I have also invited the heads of state and government from Indonesia, India, South Africa, Senegal and Argentina to Elmau as partners. These are democracies in Asia, Africa and South America with which we have close ties. In addition, we intend to issue a strong response to the Russian aggression – with respect both to sanctions against Russia and to support for Ukraine. Short- and medium-term financial commitments will be discussed, as will the global effects of the war. This G7 summit is not only intended to send a political message of support for Ukraine, however. Our aim is to also underline our commitment with further concrete assistance.
Another focus of the G7 summit will therefore be on our activities to combat the looming global hunger crisis. To this end, we – the G7 presidency – have joined forces with the World Bank to launch the "Global Alliance for Food Security". And we are using our presidency in the area of climate and energy policy to further strengthen the G7 in its role as a pioneer of climate-neutral economic management. It is thus very important to me that key progress should be made at the G7 summit towards establishing an open and cooperative climate club.
You would like to receive regular information about Germany? Subscribe here: