Love without borders
In 1992 Nadine Didier-Mantovani met her husband during an Erasmus semester in Italy and decided to stay. She tells us how she found a new home abroad and what Europeans can learn from each other.
21.03.2017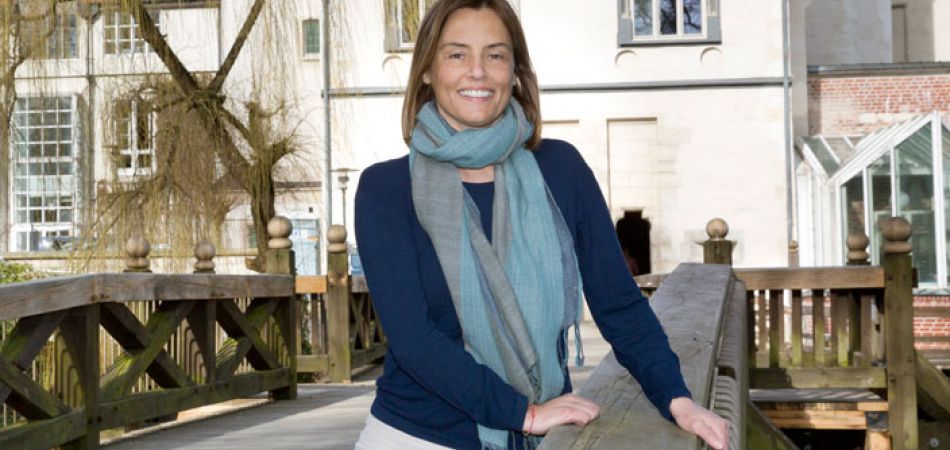 "I come from Neubokel, it's a small village near Braunschweig in Lower Saxony and just under 1,000 people live there.  From a young age I knew that I wanted to travel to distant climes and would live abroad one day: foreign languages fascinated me and I loved our holidays which we often spent in Menorca.   
In 1990 I took the first step and received an Erasmus grant to study in Cáceres in Spain.  Spain had always been 'my country' but I wanted to improve my Italian, so in 1992 I went to Venice for another semester abroad.  And it was there, in the corridor outside my professor's office, that I met Fernando Mantovani, a young man from southern Italy.  Fernando is one of these people who could get even the walls to talk, very open, very warm.  He started talking to me and my room mate and once he'd started, he couldn't stop – I only got about half of what he was saying.  My Italian wasn't great.  There weren't any mobile phones back then but Fernando asked us to pop by the record store where he worked.  Somehow we kept on bumping into each other again and again.  In Venice most people walk everywhere or take the 'Vaporetto', the water bus, so it's easy to run into people you know.  Three months later we became a couple.            
Europe – the real deal
25 years have passed since then.  Fernando and I got married and moved to Verona, then Milan, Salzburg and for the last ten years we've been in San Colombano al Lambro, 40 kilometres southwest of Milan.  I teach German, Spanish and Italian at a training programme for bilingual teaching in Trentino.  Fernando works in publishing and the music industry, most of his business is online and concerns author's rights.  
In the nineties you didn't think about Europe that much, it was just there and it was good like it was, we never questioned it.  Nowadays you find sceptics and anti-Europe movements in a lot of countries.  I don't think that the reasons for this are all economic.  In Italy at the moment people are ranting and raving about everything and anything – a lot of this stems from intolerance.  For example, when the question came up about possibly taking refugees in our town, most of the people were against it apart from myself and a few other women from other EU countries.  It's such a shame because for me Europe is still the real deal and the best way we can get along with each other!  We can learn so much from each other - for example, there's this kind of calmness and flexibility from the Italians and the drive to tackle problems from the outset from the Germans.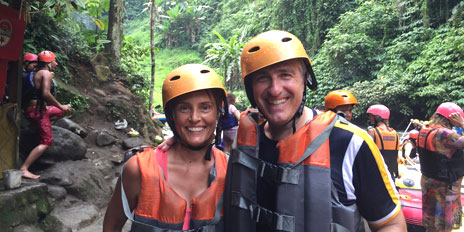 I've never regretted making the decision to move to Italy.  Even if being self-employed brings a certain amount of insecurity in terms of pensions.  People are more open here than in Germany.  You often just strike up a conversation with someone on the street, someone makes a joke or you just meet up for a quick cappuccino.  It's never boring with Fernando – he's creative and doesn't like planning too far into the future.  I'm sure that my life here will always be interesting and varied!"
Transcript: Sarah Kanning