The most important public holiday
German reunification is celebrated every year on 3 October. Discover five facts about the Federal Republic's most important public holiday.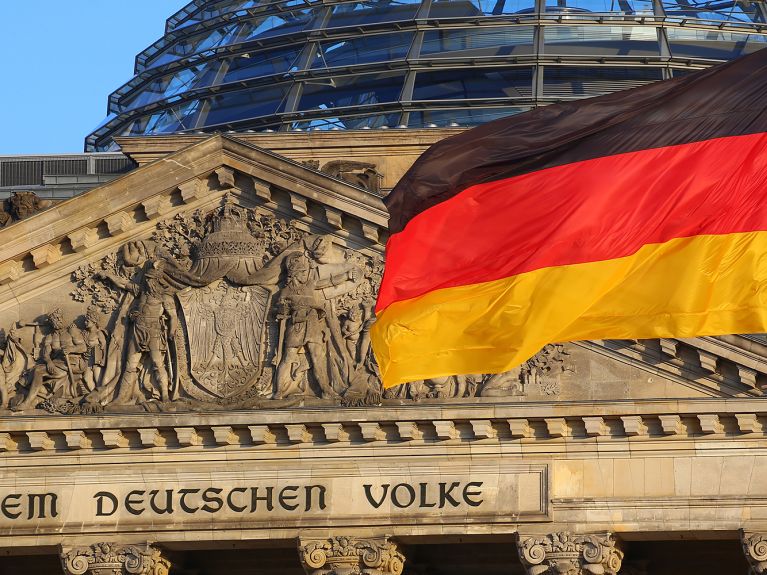 1. 3 October is Germany's most important public holiday
Why 3 October? The People's Chamber's decision on the accession of the GDR to the jurisdiction of the Federal Republic of Germany in accordance with Article 23 of the Basic Law came into force on 29 September 1990. One week later the official accession of the GDR to the Federal Republic of Germany was completed. Since that time, 3 October has been the Day of German Unity.
2. Erfurt hosts the central celebrations in 2022
Every year a different city and different state is responsible for organising the festivities for the Day of German Unity on the basis of a new concept. The 32nd anniversary celebrations are being organised by Erfurt and Thuringia. The motto is "growing together".
3. The path towards equal living conditions
The economic output of East Germany has increased significantly in past decades. In 2020, exactly 30 years after reunification, it amounted to 81% of the national average. As in other countries, however, there are considerable regional differences, although the East German regions do very well in international comparisons. Bodo Ramelow, Minister President of Thuringia, points out, for example, that if you add together the economic product of the three states of Thuringia, Saxony and Saxony-Anhalt they would rank eleventh in a comparison with other European countries.
4. Forward-looking investments in East Germany
In recent years many world-class firms have also located in the five new German states. East Germany is a "region in forward gear", said Federal Chancellor Olaf Scholz at the 2022 East German Economic Forum. As examples, he mentioned the Intel site in Magdeburg, Saxony-Anhalt, the battery factory of the Chinese manufacturer CATL in Arnstadt, Thuringia, and a Tesla factory in Grünheide, Brandenburg.
5. Future Centre as symbol of a united Germany
The Future Centre for German Unity and European Transformation is scheduled to be established in East Germany by 2028. It is to throw light on the transformation of East Germany and make visible people's experiences and achievements. "The Future Centre is one of the most important projects for the consolidation of German unity and the cohesion of Europe in coming years," says Carsten Schneider, Federal Government Commissioner for East Germany. "It is a symbol of a united Germany and the people who live here."
You would like to receive regular information about Germany? Subscribe here:
Du möchtest regelmäßig Informationen über Deutschland bekommen? Hier geht's zur Anmeldung: