Talking to the young
The motto of the Religions for Peace Conference in Lindau is intergenerational dialogue.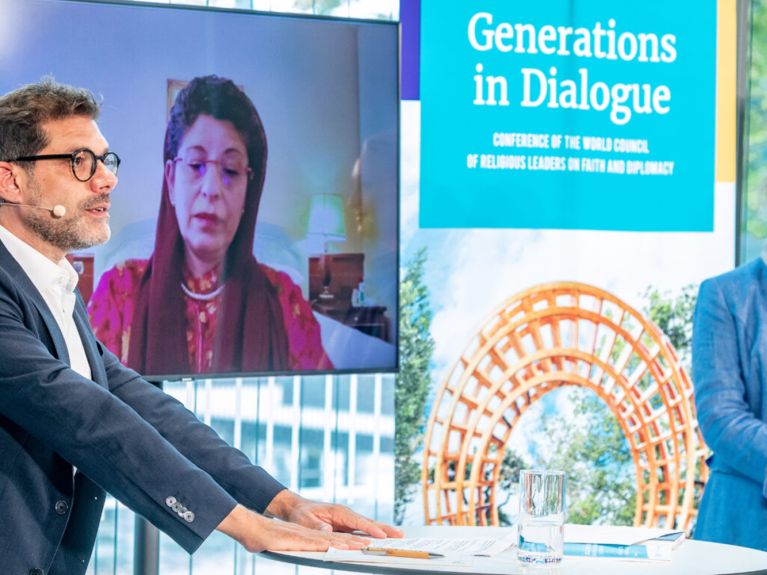 In Lindau, from 4 to 7 October, young people, the World Council of Religions for Peace, and scientists, scholars and diplomats will get talking to one another at the "Conference on Faith and Diplomacy", a project of the non-governmental organization Religions for Peace, whose motto this year is "intergenerational dialogue". Three main topics will be treated in different conversation and discussion formats: peace and security, environmental protection, and humanitarian work. Keynote speakers include Tedros Adhanom Ghebreyesus, Director General of the World Health Organization (WHO), and Jeffrey Sachs, Director of the UN Sustainable Development Solutions Network.
Around 150 participants are expected in Lindau and another 800 participants via livestream. The conference brings together representatives from more than eleven world religions and from over 60 countries. It is organized by Peace Dialogue of World Religions and Civil Society, Ring for Peace of the Lindau Foundation and supported by the German Federal Foreign Office.
Religions for Peace is an international non-governmental organization that aims to contribute to global peace through interreligious dialogue and cooperation. Sixty religious leaders of different religions from all continents sit on the World Council of Religions for Peace.
You can register for the conference here: https://peace-dialogue-lindau.org/register/